Please welcome XY Planning Network member Brandon Marcott to the blog today. Brandon offered to recap and share his experiences at our first inaugural conference that took place September 15 - 17th in Charlotte, North Carolina.
I had an idea to write this cool retro running diary (Bill Simmons style) to explain the awesomeness I experienced at the XYPN conference this past week. As I started writing, I just realized there was too much fluff for a general audience -- too many details relevant to my experience but not necessarily sources of wide-ranging takeaways.
For a conference that was about as anti-fluff as you could get, this didn't seem right.
So, in the XY Planning Network spirit of honesty, transparency, and getting sh!t done, let me share my 3 points I left the conference with this past week.
1. XYPN LIVE 2016 Is a Must
So you weren't at XYPN LIVE 2015? You MUST come to XYPN LIVE 2016. It's not an option.
Here's the thing: I didn't have much in regards to expectations coming to this conference. I basically had one goal. I wanted to meet some of the cool people I've (virtually) gotten to know over the past 9 months. That was it. The content wasn't really something I even thought about.
At most financial conferences, you have some combination of motivational speakers, market/economic speakers, a random B-list celebrity, and breakout sessions filled with retirement and long term care planning.
This was…not that.
Honestly, I was blown away. There was so much energy from the moment the conference began. Not only did this energy not go away, it kept building through the conference.
Our XYPN rockstars Alan and Michael shared passionately about the state of financial planning and our position in its inevitable transformation. Bill Winterberg provided simple and amazing advice on how we can transform our businesses with video. Carl Richards ended the conference by encouraging us to lean into our fear and do the thing that we have been called to do.
I think the reason each of these (and the rest of the) sessions were so powerful boils down to one word: Authentic. There was no pretense at XYPN LIVE 2015. Each of us were encouraged to build our businesses with that same authenticity. Rather than simply leaving the conference with this knowledge, something amazing started building amongst the attendees.
2. A Unique Opportunity to Build Relationships
You will build incredible relationships with people who care about you and your mission. Meeting people before the conference started was... kind of weird. I'll be honest. We all trickled in and asked each other the same questions and made the same comments.
"When did you get in?" "Where do you live again?" "I thought you were much shorter."
We also had this strange dynamic of "knowing" each other…but not really knowing each other. This changed quickly.
While I was looking forward to meeting people, I had no idea that we would build the amazing relationships that we did. Looking back, it is that same word from before that made this happen. Authentic. We all were authentic with each other.
Those of us with young kids got to talk about the joys and difficulties of parenthood. Those of us who are single-income households talked about the stress and struggle of providing for our families. When you build a relationship on openness, you break open the door to meaningful friendship pretty quickly.
Outside of XYPN, we all have our community of friends and family that support us, but there is something special about our group. There is something special about a group that gets each other.
3. You Will Get Sh!t Done
When you add authenticity, great content, and strong relationships you get a pretty potent combination. After most conferences you spend time organizing the notes you took, making a plan for implementing what you learned. You get back to your office and maybe implement some changes, or maybe you do nothing.
This conference didn't let you wait that long. I sat at a table with three other attendees who talked through my website with me, helping me realize changes I needed to make. Another member spent time recording me verbally explain my target client and why I want to help them. These are just two examples of non stop encouragement and advice that went on throughout the conference.
I cannot wait for XYPN LIVE 2016, but we don't need to wait another year to start making this kind of progress in our businesses. Here are three quick action steps I'd encourage you to start in the meantime:
Make the choice to be authentic. Colleagues and clients will see through it if you aren't. No amount of marketing savvy can make up for it.
Form a mastermind group. Find 4-5 other people that will be your advocates. You'll need each other to build your meaningful businesses.
Buy your XYPN LIVE 2016 ticket now. Seriously, don't miss it. It will transform your business.
---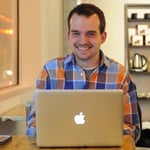 About the Author
Brandon Marcott, CFP is the founder of Edify Financial Planning. He works with those who want to live intentionally with their finances, and believes a financial plan is about much more than numbers -- it's about developing your purpose and letting your finances follow. You can connect with Brandon on Twitter @BrandonMarcott