New Job, New Baby, New City
May 30, 2018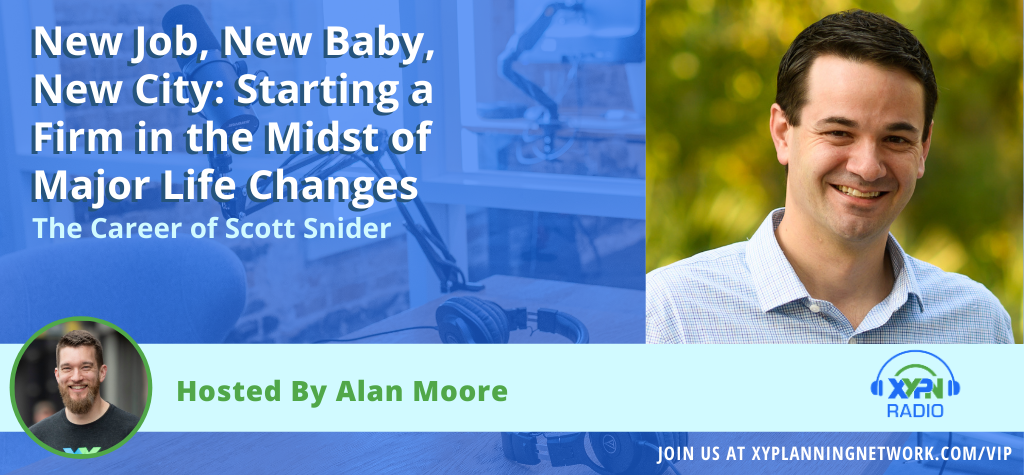 Today's guest is XYPN member and founder of Mellen Money Management, Scott Snider. After starting his career on the sales side, briefly working at a bank, and finding his way to a wealth management firm, Scott ultimately decided to start his own firm—and did so while also dealing with moving across the country, his wife starting a new job, and having his first child.
Though this path certainly isn't for the faint of heart, it has worked out well for Scott and taught him some very important lessons. In this episode, he shares his unique journey, as well as key things he learned along the way and advice that anyone hoping to start a firm should take to heart.
Listen to the Full Interview:
What You'll Learn from This Episode:
Why Scott decided to leave a comfortable job to start Mellen Money Management.
How he talked to his existing clients about his transition from a big firm to a one-man-show.
What Scott's disaster plan is if something happens to him.
How he found his niche and became a student loan expert.
Why all advisors planning to work with Gen X and/or Gen Y clients should become experts on student loans.
What Mellen Money Management's fee structure and service model look like.
Where a significant amount of Scott's referrals come from.
The most frequent mistake he sees among other advisors trying to grow their practices.
One marketing thing you should be doing when you first start your firm.
Scott's plans for the future.
Advice he wishes he could go back and give his younger self.
Featured on the Show:
This Episode Sponsored By: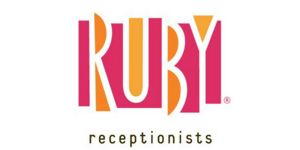 Did you know that 72% of callers who reach an automated answer will hang up without leaving a message and often call another advisor? A missed call can cost you a new client or chance to grow wallet share with existing ones.
That's why finance professionals rely on Ruby®'s live receptionists to answer calls, transfer only the calls they want, take messages, collect new client intake, make follow-up calls, and more—allowing them to accomplish more and grow.
Let Ruby help you increase productivity and give outstanding client service with every call. For a special offer visit callruby.com/XYPN and use promo code XYPN, or better yet, call us at 844.853.7829.
Share
Get episode alerts by email
Ep #155: From the Wirehouse to RIA with a Break as a Marketing Consultant - The Career of Stephanie Sammons
Ep #155: From the Wirehouse to RIA with a Break as a Marketing Consultant - The Career of Stephanie Sammons
Unchaining Student Loan Repayment: New Laws Are Reshaping How We Serve Clients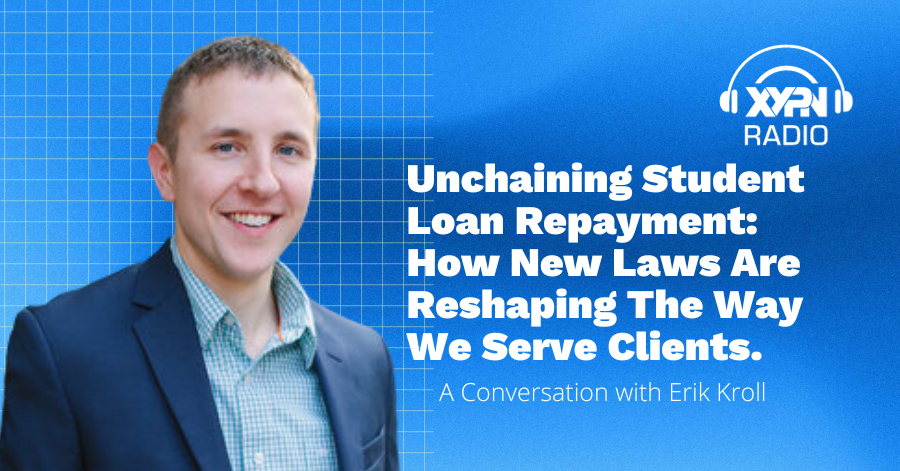 Unchaining Student Loan Repayment: New Laws Are Reshaping How We Serve Clients
Ep #137: Husband and Wife Each Start Businesses with a Newborn - The Career of Scott Haley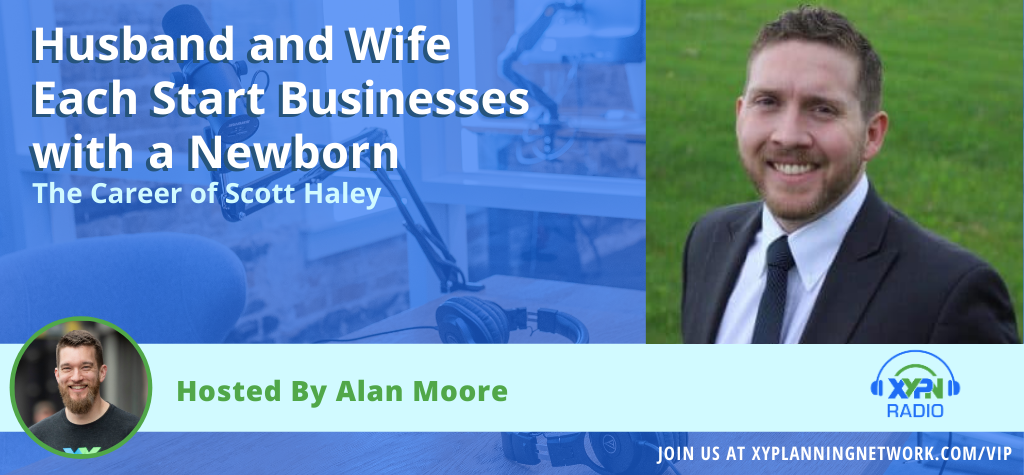 Ep #137: Husband and Wife Each Start Businesses with a Newborn - The Career of Scott Haley