What to Know About Your First Dental Associate Job
8 min read
January 10, 2023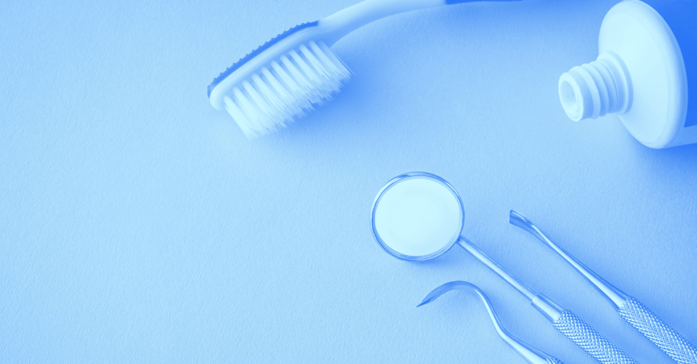 7.5 MIN READ
There are many factors to consider when pursuing your first dental associate job. We're going to take a look at some of the most important items to scrutinize when analyzing the job and your contract.
When Should I Start Looking For My First Job?
As soon as you begin dental school, you will want to start thinking about your future career post dental school. Dental school is a great place to make connections with teachers and dental industry vendors who may have some information on offices that are hiring.
The first thing you will want to consider is where you want to live post-graduation. Living somewhere that you don't enjoy is a recipe for disaster because it will make you miserable. This might be easy for some and difficult for others. Perhaps reframe the question as, "where do I NOT want to live," to help you narrow down your options.
Once you are a D4 (or final year of residency), you can begin to start seriously applying anywhere that might be a match for you. Try not to procrastinate though. This could cause you to make a desperate decision in your final days of school that might not be a good fit.
When Should a Practice be Hiring an Associate Dentist?
This will often be more of a concern in private practice. DSOs usually have many more systems in place to ensure a hire is necessary. A rule of thumb you will often see is having crown/bridge appointments booked over 6 weeks out. If you bring in a new patient and determine they need a crown but can't get on the schedule for 2 months, that isn't a great look. The owner dentist must be productive, profitable, and ready to hand off work to the associate. This also means the owner needs to prepare for an initial decrease in personal income.
How Will I Be Paid as an Associate Dentist?
There are several compensation models that are prevalent in the dental world:
Percentage of Collections
In this model, the dentist is paid a percentage of the collections from patients and insurance. A common range for this percentage is 28-35%. The practice needs to actually be collecting for this to be worthwhile to the dentist. If this model is included in the job offer be sure to also inquire about their collection percentage as well. A collection percentage in the upper 90s would be acceptable.
Example: You produced $700,000 of dentistry during the year. The front office staff is able to collect 98% of this from patients and insurance bringing the collection to $686,000. Your contract states you will earn 30% of what is collected. This means you would take home $205,800 for the year.
Percentage of Production
This model is very similar to percentage of collections except that it cuts out the need for the front office to actually collect the money for you to earn it. The percentage is only based off of what you actually produce and you are not penalized for the front office not collecting efficiently. The owner dentist should be responsible for making sure the front office is diligent in collecting payments. The range for the production model is often lower than the collection model. A range of 25-32% is common.
Example: You produced $700,000 of dentistry during the year. Your contract states you will earn 30% of what you produce. This means you would take home $210,000 for the year.
Salary
The simplest model is a base salary. You'll often see the term daily minimum as well. This is a guaranteed salary. A salary number is highly dependent on location. As a first-year dentist you could expect a salary range of $120,000 to $180,000 or daily minimum of $500 to $700.
Hybrid
A hybrid compensation model would be any combination of the previous models. One of the most common is a base salary plus incentive pay in the form of a percentage of production or collections.
Example: Your base salary is $120,000 plus incentive pay of 30% of production. Your production was $750,000 and 30% of that is $210,000. Your incentive bonus is the difference between $210,000 and $120,000. You would take home an additional $90,000 as your bonus. This is a greatly simplified view of the model, though the concept remains the same.
Will I Be Paid as a W2 Employee or a 1099 Independent Contractor?
The choice to hire an associate as an employee or an independent contractor is not actually up to the owner dentist to decide. The IRS has rules that determine who is or is not an employee. If the employer sets your hours, writes the rules, and provides you with tools and assistance, then you are an employee. In the dental industry this rule is bent quite often. If the IRS ever completes an audit and things are not in good order, there could be serious penalties for the employer. This is a complex topic that will be covered in more depth at another time.
What Kind of Benefits Can I Expect as an Associate Dentist?
There are numerous benefits that can be offered to employees. Some of the most common include a retirement plan (like a 401(k)), health insurance, and vacation time. Additional benefits might include malpractice insurance, professional dues, and continuing education funds. Benefits beyond pay are a great area for negotiation when discussing your contract.
What Can I Expect at an Interview?
An interview will likely be very different from location to location or DSO to private practice. Aside from a formal interview, it would be wise to ask about shadowing at the practice on a normal work day. Observe how the team interacts. Ask what is expected of you on a day-to-day basis. Observe the speed of the dentist and how much time they are given for specific procedures (This should be like Goldilocks. Not too long and not too short.). Learn about how their lab work. Learn about supplies and equipment. How skilled are the assistants and who would you be working with? If there is no assistant for you this could be a red flag. The newest dentist paired with the newest assistant might not be a great combo.
As a bonus, ask if you could speak to the prior associate dentist (if there is one) to learn more about the work they did and inquire about the keys to success in this practice. If this offer is rejected, it could be a red flag.
Other Things to Consider and Ask About
Will you receive pay during insurance credentialing?
What is the PPO participation and fee schedule for each?
What is the regular fee schedule for the office?
Will the practice be valued on your start date in the event that you choose to partake in ownership down the road?
Will the owner dentist be mentoring you? Will they have time to mentor you?
Will the current number of active patients support two doctors for the number of days a week agreed upon?
How many hygienists are seeing a full schedule of patients per week?
How many new patients does the practice see per month?
How often will you be the only dentist in the office?
Why is the office hiring an associate?
How will your hours be broken down by day/week? How many days per week are expected? Ask them to be as specific as possible.
How will emergency appointments be handled?
How will new patients be assigned going forward? Will current patients be assigned to you also?
What procedures are you expected to perform? Know your capabilities as a new graduate. If they want you to perform root canals and extractions and the owner doctor doesn't do these themselves, that's a red flag.
Do they have a full contract for you to sign (as opposed to a handshake deal)? If there is not a contract, how serious are they about the position? How well are they managing the business?
Associate Contract Details
This list does not include every possible contract item. Nor does every contract need to contain every single one of these items to be an acceptable contract. Though it is worth considering the implications of many of these items to ensure an airtight agreement. Be sure to consult a dental focused contract attorney before you sign on the dotted line. An attorney help you look at the contract and let you know if everything looks fair for all parties involved.
Length of employment.
Obligations and duties of the associate dentist.
Obligations and duties of the practice.
Production goals and expectations.
Associate financial obligations. Including malpractice insurance, licensing, and required continuing education. Be wary ff the practice asks to be named as an additional insured on a malpractice policy, this is usually not permitted in the policy guidelines.
Office location. This is more common with multi-office DSOs that might ask you to work at multiple locations.
Work schedule. Is the practice committing to a minimum number of days? If the associate agrees to be available 4 days a week, will the practice be providing 4 days' worth of work?
Time off arrangements.
Compensation and all other benefits.
Adjustments attributable to associate's production.
Exclusions attributable to associate's production.
Timeframe for compensation. How often will you be paid?
Scheduling and assignment of patients.
Corrective treatment guidelines.
Patient and business record guidelines.
Termination. 30 – 60 days' notice is common. There is often a term to the contract, however either party often has the right to give notice a certain number of days in advance at any time.
Liquidated damages clause. If you do not give the appropriate amount of days' notice, you would owe the practice a certain amount of money per day that you insufficiently notified them. For example: a contract requires 30 days' notice or liquidated damages of $500 per day. If you give 20 days' notice, you would owe the practice $5,000.
Will you be paid collections that are received after termination?
Restrictive covenants and non-competes. What is the distance and where is it measured from? Often it is a straight-line distance as opposed to driving distance. If it is a DSO the distance might be measured from just the location you worked at. Or it could be measured from every location that the DSO operates. Be careful with language like that.
Non-solicitation of patients and employees
Confidentiality clause.
Creative works and multimedia release.
Dispute resolution clause.
Professional conduct, warranties, and representations.
General provisions subject to state laws.
Finding your first associate job can be daunting. There are so many elements to consider. It's unlikely that you will find the perfect fit right out of school. And that's ok! Many dentists don't stay at their first job for their entire career. The important thing is that you will get a bunch of experience and find out what you do and don't like in the real world of dentistry.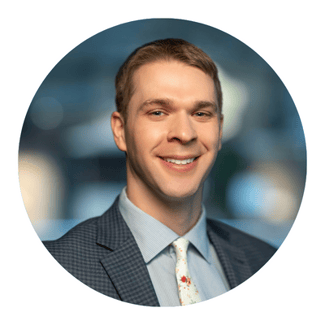 About the Author
Robbie Morris is a financial planner at Roots Financial Planning where he works exclusively with dentists. He lives in San Antonio, TX with his wife Dr. Adrienne Morris, DMD. His wife Adrienne was the inspiration to serve the dental community and help them with the unique challenges they face throughout their career.
Did you know XYPN advisors provide virtual services? They can work with clients in any state! Find an Advisor.