3 Critical Points Doctors Should Consider Before Changing Jobs
4 min read
October 04, 2022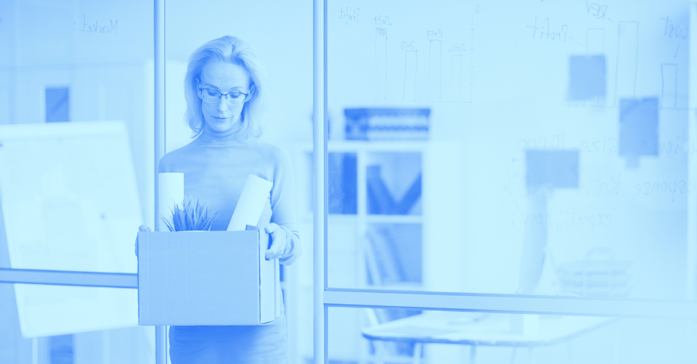 3.5 MIN READ
While turnover rates among practicing doctors and physicians have historically been very low relative to the US workplace as a whole, there are still a significant number of medical practitioners that make a career change every year. Unlike other industries however, doctors usually have unique circumstances and perks to their jobs, making the already arduous task of changing jobs even more challenging.
What should physicians be mindful of before embarking on the path of finding a new position? Here are three important factors that doctors should consider before leaving their current role in the rear-view mirror.
In this article…
1. Start Preparing Early
2. Check Your Contractual Obligations
3. Planning for Compensation & Personal Finances
1. Start Preparing Early
Whether it's retirement, needing a change of environment or surroundings, or out of necessity, the sooner you can start preparing for a transition to a new role or stage of life, the better off you're likely going to be.
A good place to start before making any major career change, especially for physicians, is taking time to be sure a career move is what you truly want. Really thinking through what your next move is going to be is not a decision to be taken lightly. Consider evaluating the pros and cons of your current role versus making a change, above and beyond just compensation.
What will your work-life balance look like? If you're retiring, what are you retiring to? What passions or interests will you pursue with your time? If you're joining another practice, what are the reasons you're leaving your current situation? What's appealing about joining a new group? Are there changes that could be made in your current role to make it more aligned with your career goals or to make it more enjoyable? Answering these kinds of questions can be helpful in providing insight into whether making a move is the right choice for you and your situation.
2. Check your Contractual Obligations
You may not remember it when your first joined your group, but there's a decent possibility you may have some kind of restrictive covenant that inhibits your ability to freely leave your practice. Restrictive covenants like non-compete agreements and non-solicit agreements are very common at major hospitals and even smaller private practices for new doctors.
The reason is simple. By taking you on as an employee, partner, or co-owner, your practice or hospital is making an investment in you with the idea that your ability to generate revenue will eventually exceed the costs to keep you employed. To generate that revenue, it's in your interest to build a rapport with your patient base and grow that base over time. To ensure you don't leave and take a patient panel with you, an agreement like a non-compete is common.
Prior to leaving your group, consider having an attorney that's well versed in these types of agreements review your documents and provide you an opinion on any risks that may arise. Getting something like that in writing may cost you a few hundred dollars, but can be really valuable in not only providing peace of mind, but as evidence that you did your due diligence and didn't intend to violate the terms of the agreement.
3. Planning for your Compensation & Finances
Any time you have the opportunity to pursue a new position at a different practice or hospital, not only are you going to be leaving behind any workplace benefits you currently have, but you're also navigating an entirely new compensation & benefits system at your new role. That can bring about several challenges in comparing the differences between the two and ensuring the total compensation package of your new role meets your expectations.
Reviewing things like base pay, bonus structure, retirement plans, health insurance, profit sharing or even the potential for owner equity are all important considerations. For example, if you're offered base pay of $450,000 at a large hospital, a significant portion of that will go to taxes. Meanwhile, a comparable role at a smaller independent practice might have a lower base salary, but also have the potential for sharing profits or even eventually having ownership in the practice.
After determining a new role is the right path for you, be sure to have a plan for your 401(k), 401(a), 403(b), 457(b), or any other workplace retirement accounts you might have. Once you leave your employer there are several options for those types of accounts. While you may not immediately need to decide what to do with them, it's also something that can easily be put off or forgotten about. Longer term, it's often beneficial to ensure those accounts and the way that they are invested are included as a part of your overall financial plan since they can impact other areas of your finances.
Ultimately, the decision of whether it's a good move for you to make a career transition to a different hospital or practice (or even into retirement) is going to have a lot of factors at play. It can't be just about money, but several factors that are going to be highly contingent on your specific situation, both personally and financially.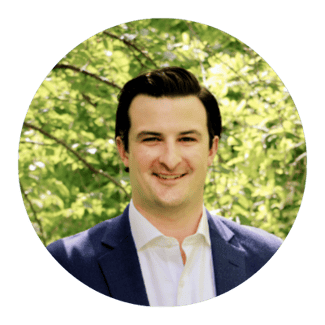 About the Author
Scott Sturgeon is the Founder and Senior Wealth Advisor at Oread Wealth Partners. An industry veteran having held a variety of roles in the wealth management and financial planning space, Scott helps clients navigate their financial lives and helps them attain the things most important to them. Whether it be tax planning, investing, cash flow analysis, or estate planning, Scott provides value to clients encompassing a variety of planning areas.
Did you know XYPN advisors provide virtual services? They can work with clients in any state! View Scott's Find an Advisor Portal.