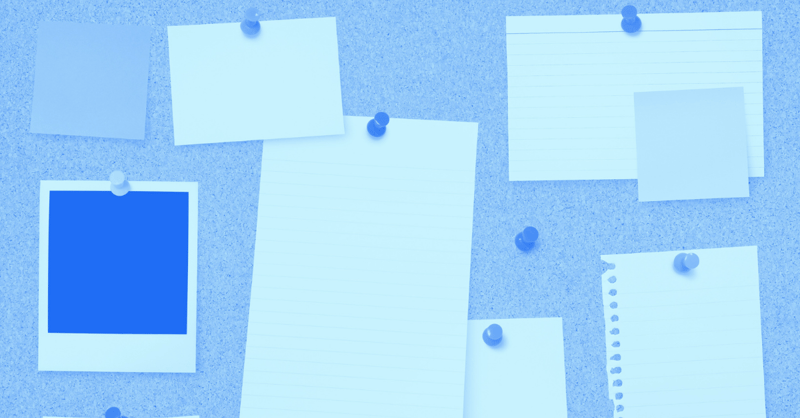 It is widely understood the importance of one's credit scores in the U.S. Articles and free resources are available online like this explaining the ins and outs of the credit scores. In this blog, I am trying to cover some common misconceptions and something you may not be aware based on my personal experience.
Credit reports VS Credit scores

Credit scores are based on one's credit reports. However, scores cannot be found in the reports. You could get a free copy of your credit report but not your credit score every 12 months from each of the major credit reporting bureau: The TransUnion, Equifax, and Experian. You have to make a direct request from each of the three companies or you could go to

https://www.annualcreditreport.com and ask for it.

Tips from personal experience:

Check your credit reports at least annually and make sure all the information is correct, especially if you are an immigrant because your SSN might be assigned to somebody else before. When I read my credit report the first time, I noticed that two credit cards are not mine and another person's name and address are listed on my report.

FICO scores VS Other credit scores

The most widely used credit scores by lenders are FICO scores. The best place to get all your actual FICO scores is through http://www.myfico.com which is owned by the company who created FICO scores. Of course, it is not free.

Many banks, credit card companies, and other third-party vendors offer free credit scores to their clients. Some of you may notice that the numbers you get from different places are rarely the same. Firstly, some of them are not actual FICO scores. Some other credit scores are out there as well, like Vantage Score. A small percentage of lenders uses it instead of FICO score. They are being calculated differently and some of them even have different score range. Secondly, even for FICO scores, you may get different numbers from the TransUnion, Equifax and Experian because not all the lenders report your information to all three companies. Hence, each bureau only calculates your scores based on the information they have.

Tips from personal experience: Be aware of that the score you think you have could be different from the one your lender gets. Focus on the things affecting your credit scores rather than the score itself. I personally use Credit Karma to monitor my credit profile even though it does not give me the actual FICO scores and it is free.

Other FICO scores

For those who have experience with car loans or mortgages, you may notice that the FICO scores you get from the lenders are very different from the one you get when you apply for a credit card. The reason is that there are various versions of FICO scores being used by different types of lenders. Again, all credit scores are based on the same information on your credit reports. However, the different versions of credit scores weigh each part of the information differently. Click here to learn more about different FICO scores.

Tips from personal experience: Due to various versions of the FICO scores, do not automatically assume you could get the best interest rate when you see your base FICO score is excellent. It really depends on your specific situation and what type of scores the lender uses to make decisions. We barely got the best interest rate for our first car lease when our base FICO score was around 780. I guess that's because our FICO auto score was much lower than 780 at that time.

Soft inquiry VS Hard inquiry

The biggest difference between soft inquiries and hard inquiries is that the soft one usually will not show up on your credit reports or affect credit scores. Checking your own credit scores and doing background checks are two common soft inquiries. The lender usually requires a hard inquiry when it is your first time to borrow money from them.

It is true that a hard inquiry may get your credit scores down a couple of points temporarily. But your scores should come back in a couple of months because the impact of the credit inquiry to your credit score is relatively low. Here is an article explaining how your FICO scores are calculated.

Tips from personal experience:
Do not worry about getting a couple of hard inquiries in a short period of time when you are shopping for cars or houses. All of them will show up on your credit reports but it will be treated as one inquiry for your credit scores. This is what happened when we bought our second car early this year.

Always ask and see whether the lender can do a soft inquiry instead of a hard one. We shopped around the lowest interest rate through soft inquiries before we decided to refinance this year.
For those who are applying for credit cards mainly due to the big sign up bonus, you are not recommended to open too many cards in a relatively short period of time. Firstly, it may damage your credit scores more than a couple of points. Secondly, it may affect your ability to get certain types of cards temporarily due to some restrictions that the issuing company imposes on the credit card application even you still have perfect credit scores. Last year, we tried to get the Chase Sapphire Reserve card when it had 100,000 sign up bonus points (worth $1,000 in cash or $1,500 toward travel when you redeem through Chase). My wife and I had almost 800 credit scores at that time but both of us got rejected. Through some research, I figured out that Chase will decline your application to some of their best credit cards automatically if you opened five or more credit cards in the last two years period. Now, this card only offers 50,000 sign up bonus points. It was a $500 mistake.
5. Personal credit scores VS Business credit scores
When you just get started, your business credit is based on your personal credit. It may seem not necessary to build your business credit initially. However, it may be beneficial for the long run based on your business goals. Just like building your personal credit, it takes time and efforts to get a good business credit score. It is better to start it early. Business credit scores share some similarities but more differences with personal credit scores. The details of business credit scores are beyond the scope of this post. For those who are interested, you could learn more about it here and here.

Tips from personal experience: Get a business credit card. Besides helping you build your business credit, it could help you separate your business expenses from personal one and also could help you earn some free money through the sign-up bonus and the reward points. Best of all, you may get a business credit card for your brand-new company even the business hasn't generated any income yet. The credit card company will look at your personal credit profile, the industry and the legal structure of your business. We got approved for a business credit card one month after we registered with the state.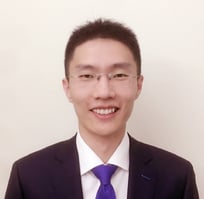 About the Author
Jiyao Xu, a fee-only certified financial planner, founded X and Y Advisors, Inc. to make high-quality financial planning services available and affordable to young professionals.
Do you know XYPN advisors provide virtual services? They can work with clients in any state! View Jiyao's profile