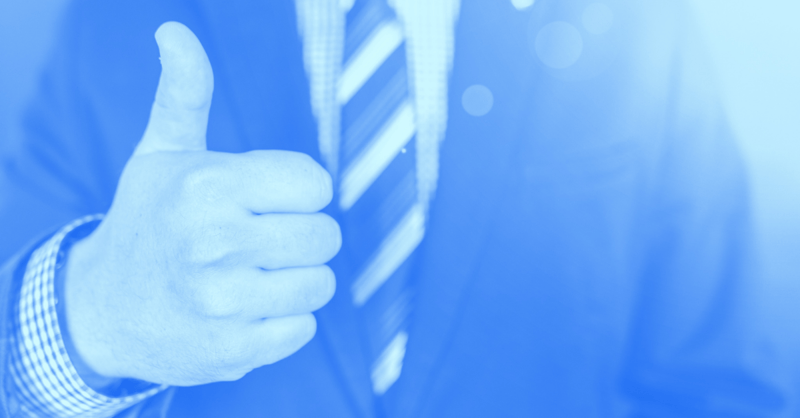 4 MIN READ
Finding a sub-par financial planner is easy. In fact, if you have significant assets then you've probably experienced multiple sub-par financial advisors trying to knock down your door. Just search for "financial advisor" near San Francisco on Yelp, and you'll get more than 890 hits.
On the other hand, excellent financial planners are in high demand, and you're going to have to spend some time searching for "the one". This is because good planners are few and far between, and those who are good aren't spending their time hunting for clients.
So what makes a great financial planner? Below are the six things you should look for in order to find that happy marriage.
1) Truly comprehensive advice. Many planners claim that they provide comprehensive advice, but few actually do. If the planner you found is a CERTIFIED FINANCIAL PLANNER™ (CFP®) and/or holds a master's degree in financial planning then you'll most likely receive comprehensive advice; however it's not guaranteed. Ask your prospective planner what areas of financial planning s/he provides advice on and how often the various aspects of your plan will be updated. You can even ask for a sample plan to ensure that the advisor is providing truly comprehensive financial planning advice to their clients.
Comprehensive advice is imperative because the benefits of tax planning, estate planning and insurance planning generally far outweigh the benefits of investment management (although investment management is usually the only area many planners focus on). If all you're getting is investment management you'll save yourself a lot of time and money by going with a cheap "robo-advisor." However you'll be missing out on a majority of the value that a great financial planner provides.
2) A long-term, relationship oriented approach. Meeting with a financial planner for a few hours is a lot better than nothing. But you aren't going to get significant value out of just a few interactions. To truly benefit you need to find an advisor who's committed to building a long-term relationship with you, and answering your questions whenever they arise. Your advisor should be a trusted resource that you use whenever there is a change in your financial picture or a change in your goals, values and/or objectives.
Vanguard estimates that the benefit of this approach over the long-term equates to about three percentage points in net portfolio returns!
I also do not recommend working with a planner on an hourly basis since hourly fee models discourage you from using your planner as often as s/he is needed. Most people will not reap the same benefits if they work with an advisor using an hourly model. Furthermore, most hourly planners do not manage assets. In this case the client is left to manage their own assets, and most people would prefer to spend their time on just about anything other than managing investment assets.
3) Designations. There are more than 100 designations for financial planners. The most recognizable designation in the industry is a CFP®. CFP® professionals must pass a rigorous exam and have at least three years of experience in the industry. The exam covers the cornerstones of financial planning, including investment management, tax planning, estate planning, insurance planning, budgeting and debt management. A CFP® designation doesn't guarantee that your planner is exceptional; however it's generally a mark of a high-quality planner.
Other reputable designations include: Chartered Life Underwriter (CLU), Certified Private Wealth Advisor (CPWA), Certified Financial Analyst (CFA), Certified Tax Specialist (CTS), Life Insurance Portfolio Manager (LIPM) and a Trust and Estate Planning Certification (TEP). These designations are more specific, and it may be worth seeking out a professional with one of these designations if you wish to focus on a particular planning issue.
As for the other 99+ designations out there, don't let yourself be fooled. While other designations don't indicate a planner isn't qualified, they certainly aren't a sure sign of credibility. Make sure to do your research.
4) A fiduciary duty. Believe it or not, many professionals who call themselves financial advisors, financial planners, wealth advisors and the like are not required by law to act in the best interests of their clients. Instead they are only required to make recommendations that are "suitable" for the client. Make sure that any advisor you choose is a fiduciary, which just means that s/he is legally required to work in your best interests. How can you tell? If your advisor is an Investment Advisor Representative and/or a CFP® then s/he is a fiduciary. But without those designations, there is certainly no guarantee.
5) Fee-only advice. You don't want anyone else paying your planner as this represents a direct conflict of interest. For example, if a mutual fund company or insurance provider is paying your planner commissions to sell their products then the planner has an incentive to sell you the product(s) that offers the planner the highest commission.
It's important to note that the client is still paying the planner; however it's not a direct payment. Instead the price is built into the insurance or investment product. Because the payment isn't direct you often don't know how much of your money is going to the planner and how much is going elsewhere. This is why you don't want outside companies paying your planner.
I've met many folks who don't know what they're actually paying their planner. Make sure you know exactly how your planner is paid and how much you'll be paying her/him before you make your decision.
Be aware that it's not inexpensive to work with a high-quality, fee-only planner. You generally get what you pay for, and excellent advice doesn't come cheap. The good news is that the value these planners bring should far outweigh the costs.
6) A good match. Meet multiple planners and get to know them well before engaging in business with them. You need to find someone who is honest and trustworthy and shares similar values to your own. An exceptional planner who meets all of the six criteria mentioned in the post should offer a complementary introduction meeting so you can sit down with her/him and assure you're a good fit. This is extremely important since in order to reap the rewards of working with a planner you'll need to work together over the long haul.
If you do your due diligence and bear these six points in mind then you'll be well on your way to finding an exceptional financial planner in your area. Do your homework, ask around and identify a few planners online that you think you might like. Then meet at least three in person to find the best fit. This takes a bit of work, but it's worth finding a good planner from the start – both for your portfolio's bottom line and your own peace of mind over the long haul.
This article originally appeared on Citrine Capital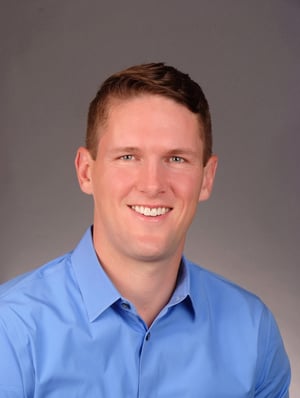 About the Author
Ryan S. Cole is a managing partner at Citrine Capital, where he serves as an Investment Advisor Representative (IAR), California Life, Health and Disability Insurance Agent and a Certified Financial Planner™ (CFP®).

Previously, Ryan worked as a securities broker, financial planner and investment advisor representative at Ameritas Investment Corporation where he also earned his Series 6, 63 and 65 licenses. In 2014, he left Ameritas to found Cole Wealth Advisors, which evolved into Citrine Capital.

Do you know XYPN advisors provide virtual services? They can work with clients in any state! View Ryan's profile