Good Financial Reads: Inflation and Your Investments
2 min read
September 30, 2022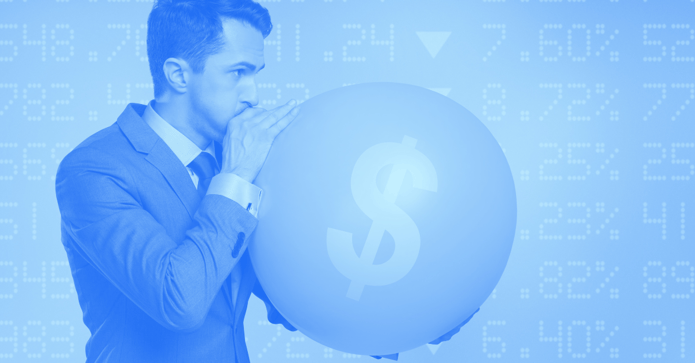 Inflation, Supply Side Economics, and Your Financial Plan
by Massimiliano De Santis, DESMO Wealth Advisors
"Inflation is always and everywhere a monetary phenomenon." This statement by Nobel Laureate economist Milton Friedman is true today as it was when he first made it in 1963. It's that simple. If the quantity of money grows faster than the quantity of goods and services the economy can produce, we will experience inflation. While the U.S. money supply increased by 40% between March 2020 and February 2022, the real gross domestic product (GDP) increased by only 3% over the same period, and it has been declining this year. With such an unprecedented discrepancy between the growth rate of the money supply and the real growth rate of the economy, we can expect inflationary pressures to continue.
Market Myths Series: Inflation is Bad for Stocks
by Ben Lies, Delphi Advisers
Markets of all kinds are going through a severe correction that is incredibly scary for many investors, especially those who are in or nearing retirement. Believe me when I say that I empathize and understand how hard things are right now. I have spent hundreds of hours over my career helping clients get through times such as these, which is why I know how frustrating and unsettling this situation can be.
Is the Rally Over?
by Benjamin Barnhart, Barnhart Wealth Management
Is the rally over? The S&P500 has rallied over 10% in just under two months on the belief that inflation and federal reserve hawkishness have peaked. Let's talk about how things might get better or worse from here.
All About I-Bonds, TIPS, and Bond Investing in Inflationary Times
by Grant Bledsoe, Three Oaks Wealth
As inflation continues to rise, many questions have come up regarding best practices for safeguarding investments. This week on Grow Money Business, Grant takes a deep dive into bond investing in an inflationary market, and answers some important questions about Treasury Inflation-Protected Securities (TIPS) and I-bonds. Throughout the episode, Grant shares his thoughts on when they may be a good fit for your portfolio, as well as some important considerations and strategic approaches to bond investing.
---
Following along with the blogs of financial advisors is a great way to access valuable, educational information about finance — and it doesn't cost you a thing! Our financial planners love to share their knowledge and help everyone regardless of age or assets.