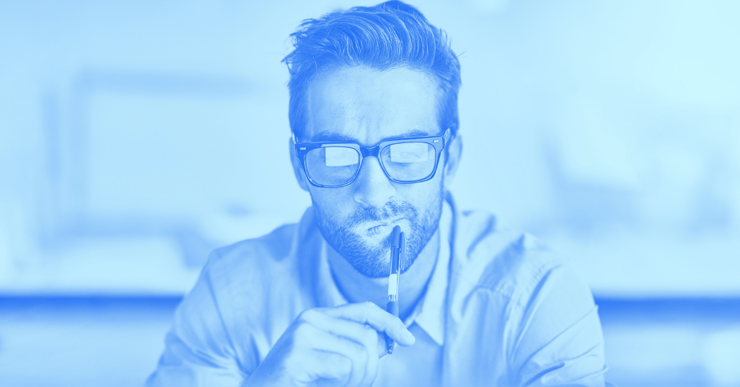 Following along with the blogs of financial advisors is a great way to access valuable, educational information about finance — and it doesn't cost you a thing! Our financial planners love to share their knowledge and help everyone regardless of age or assets.
If you like what you read or are interested in the advisors below, be sure to click on their name to learn about them and their niches, or their firm name to visit the company website!
Catch up on some of the latest posts with this week's roundup:
My Guest Post On The Backcourt Report--The Real Value of a Financial Advisor
by Justin Castelli, RL Wealth Management, L.L.C.
Social media, specifically Twitter, has been instrumental in the success of RL Wealth Management. It may come as a surprise, but the impact on my firm has not been attracting clients, but it has been the opportunity to connect with other like-minded advisors across the country. As a solo advisor, being able to network with advisors helping change the landscape of the financial services industry is invaluable–the ideas exchanged and conversations I've had would have never occurred without it, and I'm a better advisor because of it.
It has also provided me the opportunity to write a guest post for the guys over at the Backcourt Report. In my guest post I addressed the real value of a financial advisor.
How to Make the Most out of your Relationships with your Financial Adviser
by Brian Thompson, Brian Thompson Financial LLC
When I started my second year as an independent financial advisor, hiring a business coach topped my to-do list. If you read this blog, you know how much I value third-party, objective advice whether from a therapist, personal trainer or financial advisor.
Thanks to some guidance from a fellow advisor, I identified and interviewed five coaches. I learned things from each of them that I can use in my practice. The experience made me appreciate what clients and prospects go through when searching for a financial advisor.
The Next Generation of Advisors
by Justin Castelli, RL Wealth Management, L.L.C.
Last November I wrote a post highlighting my bullishness on the financial advisory industry; I was fresh off my trip to New York City for the Evidence Based Investing Conference where I was surrounded by some of the best advisors in the country.
Fast forward to today, well yesterday to be exact, and one of the advisors I had the chance to meet (and secretly geek out about meeting), Ben Carlson (readers of my mixtapes should be familiar with Ben by now), wrote a very similar post about his bullishness on the next generation of finance. While I was bullishness on the industry in general, I agree with Ben about the next generation of advisors, and while he probably won't admit it, he's a part of the very group he is bullish on. He and I are the same age, which puts us at the "old" end of the Millennials, but Millennials nonetheless. It's impossible to deny the impact Ben and his firm are having on shaking up the industry, and I hope that as my firm continues to grow the same will be said about RLWM.
Start With The Right Intent
by

Justin Castelli,

RL Wealth Management, L.L.C.
I'm in the process of finishing Ryan Holiday's newest book, Perennial Sellers; it's a book about creating timeless pieces of work–perennial sellers. I pre-ordered the book because I'm a fan of Holiday's work, enjoy his writing style and wanted to support him. I also thought I'd pick up a few marketing tips to help with my efforts to grow my firm's footprint, but I didn't expect much to translate to the world of financial planning and investment management. I was wrong!
Early in the book, Holiday explains, "Every project must begin with the right intent. It might also need luck and timing and a thousand other thing, but the right intent is nonnegotiable–an thankfully, intent is very much in your control." I immediately highlighted the quote and wrote in the margin "financial plan"; this could be rewritten substituting financial plan for project, and it would not lose its truth.