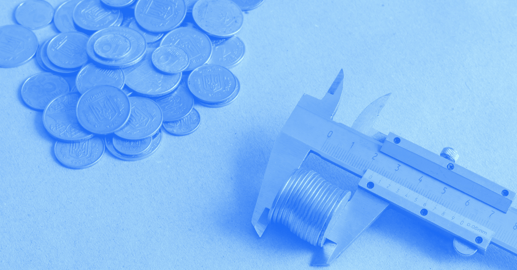 Trend Alert: Is Eating Out Taking a Bigger Bite Out of Your Budget?
by Robert Stoll, Financial Design Studio Inc.
One of the biggest expenses for any family is the cost of food. If you like to cook, that cost is borne out in your monthly grocery bill. But if you're pressed for time and don't like to cook every day, you'll see that in how much you're spending at restaurants when you are eating out.
How Much Does it Cost to Have a Baby?
by Michael Hakimi, Black Dog Financial Planning LLC
I'm sure many of you soon-to-be parents are wondering. Katie and I certainly were when we found out she was pregnant last year. Our daughter Annie Rose was born February 6th, weighing in at 6 pounds.
Having or adopting a baby is an incredible life event, but it can bring forth some potential challenges. The first year can be really tough on new parents. Your sleep schedule will be forever altered! There is also a lot to prepare for in advance, including prepping a nursery and ongoing visits to the doctor.
Jason's Financial Favorites: The Budget, Simplified
by Jason Speciner, Financial Planning Fort Collins
Do you enjoy putting money away for a rainy day, or are spur-of-the-moment shopping sprees more your style? Either way, having a budget to work from can help you make the most of your money and financial future. If you've never put a budget together, you're not the only one. You might even be surprised to learn how many folks don't have one. In fact, only 32% of Americans budget their income and expenses.
[PODCAST] Should You Budget If You're Financially Successful?
by Eric Roberge, Beyond Your Hammock
You earn good income, have enough money to pay bills and contribute to savings, and feel like you made it. Do you REALLY need to keep up with a budget once you're financially secure?
Uh, yeah. You should budget (and you should stop thinking of "budgeting" as a bad word). It's a mindfulness exercise for your finances.
---
Following along with the blogs of financial advisors is a great way to access valuable, educational information about finance — and it doesn't cost you a thing! Our financial planners love to share their knowledge and help everyone regardless of age or assets.