Four Things to Watch Out for When Churning Credit Cards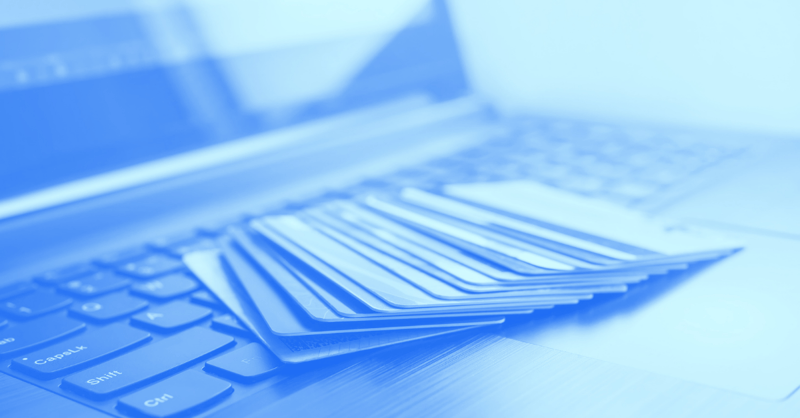 7.5 MIN READ
Like many of you, I am a huge fan of the sign-up bonus offered by credit card companies. I don't consider myself as a credit card churner who is trying to get the bonus by opening and closing credit card accounts consistently. I only open new credit cards when I have large purchases or a travel plan. We haven't spent money on hotels for years not even for the five nights at one of the best hotels in London for our honeymoon and multiple short trips in the U.S. Again we are planning to have a trip to the Walt Disney World in Orlando this year for free. I always joke that the value of a travel hacking technique like proper arrangement to get sign-up bonus can easily justify our financial planning fees.
There are tons of resources online about how to maximize credit card points and miles, how to make a fancy trip for free, and many other travel hacking and credit card churning techniques. As a financial planner, instead of focusing on those very motivational things, I would like to remind you of four things that can be easily overlooked when churning credit cards. I will also share with you some of my own lessons and tips that I learned over the years.
1. CHASE "5/24" RULE
Chase offers some great personal and business credit cards of their own and through the partnership with airlines and hotels. Their own Ultimate Rewards program is one of the best reward programs in terms of redemption flexibility and value per points if used properly. However, they have an unwritten rule which is commonly referred to as the "5/24" rule. If you have been following the travel hacking community, you probably know about it already. In general, you will not be approved for most of the credit cards offered through Chase if you have opened five or more new credit cards with any issuing companies in the past 24 months. Even though not all credit cards from Chase are subject to this internal rule and certain business credit cards with other banks may not count towards the five-card limit when you apply for a personal one, the internal rule can be changed by Chase at any time.
Personal Experience and Tips: The Chase Sapphire Reserve card had a whopping $100,000 sign-up bonus when it was first introduced to the market. It was a no-brainer deal for me. I usually keep both my wife and my own new credit cards up to four in every two years. However, none of us was able to take advantage of this offer because we applied separately for the fifth card based on our travel plan to Europe in 2017 before the release of this new card.
Since then, I reduced my limitation on new credit cards from 4 to 3 as we each can get in any 24 months. It is just because I don't want to miss any once-in-a-lifetime offers again. By the way, you should be able to find and track your credit accounts from your annual free credit report or any of the free tools like Credit Karma and Credit Seasome.
2. IMPACT ON CREDIT SCORES
Churning credit cards can affect your credit scores in a couple of different ways which can lead to either positive or negative impact overall based on your specific situation. If you are not familiar with how your FICO credit score is calculated, you could learn it from here.
Firstly, it can affect your credit utilization ratio. Keeping the total balance amount across all your credit accounts the same, opening a new credit card account would lead to a lower credit utilization ratio and vice versa.
Secondly, it can affect your average age of all your credit accounts. Getting a new credit card would decrease the average age of your credit accounts and closing an existing credit card could make the average longer or shorter.
Last but not the least, sign-up for multiple new credit accounts within a short period could lower your credit score dramatically but temporarily due to the increase of hard inquiries.
Personal Experience and Tips: My first credit card which I stopped using for a year or two after having other cards with better benefits, has just been closed by Citi automatically without any warning notice due to inactivity. I called Citi right away to get reinstatement and expected to have an answer in a week. I really learned a lesson here. So, I plan to set up a small recurring payment on it once it got reinstated. And I recommend you go through all your credit cards and do the same for the ones you would like to keep but haven't used it for a while.
Also, for people who are planning to get a mortgage or other type of loans in a couple of months, I recommend you stop applying for any new credit cards until you get approved for the loan since it may affect your credit scores and cost you money on the interest rate.
3. RULES ON GETTING THE SAME SIGN-UP BONUS AGAIN
Each credit card issuer has its own restrictions on whether you could get sign-up bonus on the same card more than once.
For most credit card companies, personal and business cards are usually considered different products. In other words, you should be able to get the sign-up bonus from a business card even if you already have the personal version of the same card.
Here are the general rules from three major companies.
American Express: "Welcome bonus offer not available to applicants who have or have had this product."
In general, you can get only one sign-up bonus with each credit card they offer in your lifetime unless you could not find the same or similar sentence above in their offer terms.
Citi: "Bonus ThankYou Points are not available if you have had a ThankYou Preferred, ThankYou Premier or Citi Prestige card opened or closed in the past 24 months."
"American Airlines AAdvantage® bonus miles are not available if you have had any Citi® / AAdvantage® card (other than a CitiBusiness® / AAdvantage® card) opened or closed in the past 24 months."
In general, to be eligible for the sign-up bonus again, you have to close your card first and then wait 24 months without applying for or closing any Citi cards in the same program.
Chase: "This product is available to you if you do not have this card and have not received a new cardmember bonus for this card in the past 24 months."
In general, you will be eligible for another sign-up bonus with the same card 24 months after getting the previous one. Unlike Citi, you don't have to close the card and then wait for two years. For example, you could get your second sign-up bonus if you keep the old card for two years since the date you received the previous bonus, cancel it, apply for the same card again, and meet the bonus requirements.
One thing worth mentioning here is that the Chase Sapphire Preferred and the Chase Sapphire Reserve card are treated as the same card for this sign-up bonus restriction purpose. Chase clearly states that "This product is available to you if you do not have any Sapphire card and have not received a new cardmember bonus for any Sapphire card in the past 24 months". In other words, you must wait another 24 months if you have received the bonus from either product, and you have to cancel all your Sapphire cards before applying for a new one to be eligible for the sign-up bonus again.
Personal Experience and Tips: As I mentioned earlier, I usually get new credit cards only based on our specific needs like a travel plan unless I see a once-in-a-lifetime offer that I don't want to miss. I haven't encountered any needs to double dip the sign-up bonus on any cards I currently have or had before.
The only advice for people who want to consider it is to check the offer details, making sure you can get the bonus before you apply because the rules and restrictions are changing all the time and can be different at the time.
4. FRAUDULENT TRANSACTIONS
This is very straightforward that every new credit card you get also adds additional risk of being exposed to fraudulent transactions. Even though most Visa and Master credit cards offer zero liability policy to their cardholders, you are recommended to report any fraudulent charges timely before paying it off.
Personal Experience and Tips: As a financial planner, I have taken more than reasonable care in protecting my own identity. My previous blog post here told you what I did after the Equifax breach in 2017. However, I still reported at least three fraudulent charges and replaced three different cards over the past five years. Since I have transaction alerts set up with all my credit cards, I can always call the credit company and report the fraud right away.
Besides setting up the text and/or email alerts, I also recommend you to review your statement every month and pay your balance manually instead of automatically. It is definitely not easy for people having many cards, but I think it is a necessary step to make sure you are not being defrauded.
In summary, the sign-up bonuses offered by credit card companies are basically free money for people who could pay their balance on time and manage their finance properly. Please keep the four things I mentioned above in mind next time when you hear a great credit card offer or learn a new way to maximize the value of your points/miles. You need to plan it wisely and make sure you do not create any unintended consequences at the same time.
This article originally appeared on X and Y Advisors, Inc.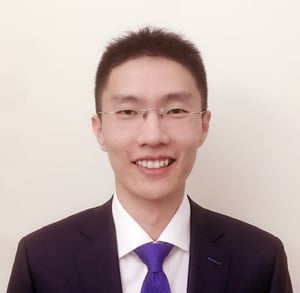 About the Author
Jiyao Xu, a fee-only certified financial planner, founded X and Y Advisors, Inc. to make high-quality financial planning services available and affordable to young Chinese professionals.
Do you know XYPN advisors provide virtual services? They can work with clients in any state! View Jiyao's profile