Your Go-To Guide for Acronyms and Other Industry-Specific Terms

5 min read
March 25, 2021
The prevalence of acronyms and industry-specific terms is no secret in this industry, and for some, it may even be a point of pride. Even as an insider, if you sometimes find yourself wading through messes of terminology and realizing that you either have no clue what a term means or thought two (or three) words were fairly interchangeable, know that you aren't alone. It's pretty hard to learn a new language, after all, and that's precisely what all of this can feel like.
We are here to set the record straight. As a registered investment adviser (RIA), it is essential to have a strong grasp of the terms and acronyms used in your disclosure documents, policies and procedures, advertisements, and marketing materials to explain these things to clients better, prospects, other staff members—not to mention auditors and examiners.
Here are some commonly misused terms, their definitions, and some examples of each.
Third-Party Manager: A third-party manager works on behalf of the client to provide investment management services in tandem with you as the investment advisor. Investment advisors recommend third-party managers based on their specialized knowledge, research, operational and trading expertise, or reasonableness of fees. Ultimately, the client signs an agreement with the investment advisor and also signs an agreement directly with the third-party manager.
Third-Party Manager Example: First Ascent Asset Management
Sub-advisor: A sub-advisor is a separate firm contracted out by the investment advisor to provide specific services related to the management of the investment advisor's client accounts. The investment advisor will recommend the sub-advisor's investment strategies and services to clients based on each client's individual needs and objectives through this arrangement. The client signs an agreement with their investment advisor, and the investment advisor signs an agreement directly with the sub-advisor.
Sub-advisor Example: XY Investment Solutions (XYIS)
Turnkey Asset Management Program (TAMP): Surprise! A TAMP is a sub-advisor. A turnkey asset management program handles the actual portfolio management process, from selecting the initial stocks or mutual funds (or these days, ETFs) to then monitoring the portfolio and making investment changes (as necessary) on an ongoing basis. In turn, this allows the investment advisor more free time to focus on their specific areas of expertise (which may or may not be investment management).
In the early days, most TAMPs were actually distributed through broker-dealers and were popular as a solution for brokers who were especially good at just gathering assets into investment strategies and didn't want to take the time to do the picking of the stocks or the funds. Today, it is more common to use a sub-advisor version of a TAMP relationship where the client contracts directly with the investment advisor, rather than with the third-party TAMP directly. (Source: Kitces.com)
TAMP Example: XY Investment Solutions (XYIS)
Robo-advisor: A robo-advisor is a digital platform that provides automated, algorithm-driven services with little to no human supervision. A typical robo-advisor collects information from clients about their financial situation and future goals through an online survey and then uses the data to offer advice and automatically invest client assets. Robo-advisors offer easy account setup, robust goal planning, account services, portfolio management, security features, attentive customer service, comprehensive education, and relatively low fees. Robo-advisors could either qualify as a third-party manager or a sub-advisor, depending on how the contracts are arranged.
Robo-advisor Example: Betterment for Advisors
Custodian: A custodian is a financial institution that holds customers' funds and securities for safekeeping in order to minimize the risk of their theft or loss. Custodians may also be able to perform actions in the client's name, such as making payments or changing investments. Custodians are registered as broker-dealers with FINRA, and may also be Registered Investment Advisory firms.
Custodian Examples: Charles Schwab, TD Ameritrade
Outside Manager: A third-party manager, sub-advisor, TAMP, or robo-advisor.
Now that we have gone ahead and defined these terms, let's discuss how they could come into play and be pertinent to your business. Perhaps your primary interest and expertise lies in providing financial planning, but investment management is an additional service you would like to offer. In this case, a sub-advisor or TAMP might be a great solution for you. By allowing a TAMP to handle the building, monitoring, and updating of portfolios, it frees up more time for you as an advisor to focus on your clients and attract new prospects—what you actually love doing.
A third-party manager may seem very similar to a sub-advisor, but the key difference lies in who the contract is between. A sub-advisor contracts with the investment advisory firm directly, whereas a third-party manager signs an agreement directly with the client. This is an important distinction to make, because it also indicates whether or not the investment advisor can advocate for the client. If an investment advisor engages a sub-advisor to manage a client account, the investment advisor is responsible for making updates to the client's allocation when or if changes are appropriate. Conversely, when the client engages a third-party manager on their account(s), the client has the ability to make changes to the portfolio selection since they have contracted with the third-party manager directly.
Because you are a registered entity providing financial services, some clients or prospects may think you're a bank. It helps to explain to clients that custodians are a place for keeping their assets safe and that your firm is not a custodian. As an investment advisor who does not have custody of a client's assets, you can also reassure your clients that you do not have the ability to misappropriate their funds or securities.
As a fiduciary, it is your obligation and duty to function with your clients' best interests at the forefront of your mind. Utilizing an outside manager could be in the best interest of your client should they desire or need a particular service you are not an expert at providing. Think of these outside manager options as opportunities to welcome a little help. Consider this: if you broke your leg and needed a cast, you wouldn't go to the dentist. They don't fill the same need. Similarly, if your area of expertise is financial planning but your client requires detailed investment expertise, one of these outside investment management solutions could be a perfect fit for both you and your client.
Although these industry terms can seem like a significant barrier to entry from the outside, they are easy to get ahold of once you begin by asking the right questions and have a reliable source of information. We hope this guide has been just that for you, and helpful in aiding your understanding of exactly what these terms mean, and how they relate to what you do as an RIA.
References and Resources:
How TAMPS work: https://www.kitces.com/blog/tamp-turnkey-asset-management-platform-sub-advisor-outsourced-third-party-manager/
What a robo-advisor is: https://www.investopedia.com/terms/r/roboadvisor-roboadviser.asp
What a custodian is: https://www.investopedia.com/terms/c/custodian.asp
---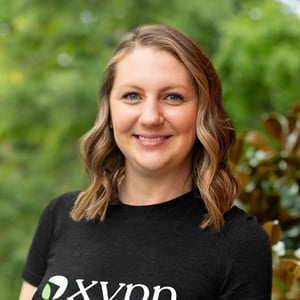 About the Author
Shelby Brown joined XY Planning Network as a Compliance Consultant in May 2019. Prior to joining XYPN Shelby gained extensive experience filing initial registration applications for State- and SEC-Registered investment advisors of all sizes as well as assisting in the design and development of a compliance program that can be immediately implemented.
Shelby's Investment Advisor Certified Compliance ProfessionalÒ (IACCPÒ) designation, earned in 2016 through National Regulatory Services (NRS), certifies that she is equipped with the knowledge and tools necessary to implement and manage a successful compliance program at any investment advisory firm.
Growing up in Lake Tahoe, Nevada has instilled a love of the outdoors in Shelby. You can find her on the golf course, at the beach, or in a campsite in the summer and snowshoeing, crafting, or soaking up a good book by the fire in the winter. Home is where the heart is, but Shelby and her husband also love to travel and take photographs to display around their home. They are always planning their next adventure!