The What, How and Why of Outsourcing - What Would Arlene Say?
4 min read
September 14, 2017
Outsourcing is a huge topic for my clients. They ask what, when, and how to outsource. Sometimes they are resistant, but I nudge them as needed. Just as there is no absolute in how your practice should look, there are no absolutes in outsourcing. It comes down to what you want to accomplish. Why should I?
Reasons to outsource evolve as your business evolves, but the bottom line is efficiency. Yes, you can do it all, but you can only handle so many clients if you do, so think about how many clients you want and when you want them. This will drive the other why's of outsourcing.
Quit Hiding
The first "why" is to remove your hiding places. If there are activities that you are using to avoid the things that scare you or keep you from making valuable connections, signing more new clients, or directly serving your clients, you need to remove those hiding places. The benefit is that often those activities are cheaper than your billing rate. So quit perfecting spreadsheets and get clients!
Efficiency for Start-ups: Don't learn a new skill unless you plan to use it regularly. Now is not the time to create your own logo because you were in AP art in high school. Just because you can create your own website doesn't mean you should. I don't mean you couldn't learn these things, but is that how you need to spend your time when potential clients await? Down the road when you are busy with all those clients you will be happy you already have resources in place.
Safety is not something to toy with. Have resources to help you with compliance issues and data security. Contact a few early on so that you have a game plan.
Efficiency Part 2: Don't do what you don't like to do. Every advisor has some piece of the comprehensive planning pie that they aren't crazy about. Whether it is investments, taxes, writing, or financial plans, it is fine to ship that work out. You can structure your outsourcing a variety of ways either as an in house team, a resource your clients never connect with, or a referral to an external source. The choice depends on the goals you have you're your client relationships.
Succession Planning starts on day 1! I always say succession planning starts when you do. That may be a bit overboard, but you need an exit plan from the moment you create your business. Outsourcing – in this case known as delegating – is a great way to teach a protégé' from the ground up. If you aren't ready to call it succession planning you may want to consider interns as a way to support the industry and pave the way for that day when a junior advisor comes on board permanently.
Efficiency – the bottom line. Your business should be about you and your relationships with your clients. Focus on what serves the client and makes you happy. If you can outsource it and improve the connections you have with clients, do it. If it doesn't get you jazzed when you come to your desk in the morning, outsource it. If it buys you bandwidth for more clients you love at a cost less than you can earn from those clients you love, ship it out.
But how?
You can select based on three elements. What is the most difficult to learn or takes the most time away from your core strengths? Graphic design and Website design can be outsourced to an expert. What is cheapest to pay others for? Scanning documents and simple administrative tasks should be farmed out. What do you hate? I bet you can find someone who loves it! Combine your own whys with the hows to determine what you outsource.
You next need to determine if you want on site or off site outsourcing. Outsourcing virtually gives you more flexibility and the commitment is lower. It does not disrupt your office, but provides less of a connection to you and your team. Handing off tasks in house gives you more control, but with that control comes the responsibility of staff, a greater commitment and has a significant impact on your office set up.
Are we there yet?
You don't have to outsource everything all the time. You may not be ready and that is okay. There are benefits at different stages in your business and it all gets back to what you want your practice to look like. In early days outsourcing gives you the ability to grow faster, but comes with an intimidating revenue commitment. Build the business you want, not the one you have. If you know you don't want to do taxes, but you want to provide tax services to clients don't go through the trouble to do taxes in the beginning just to outsource them later. The flip side is if you know eventually you want junior advisors and paraplanners there is still benefit to getting processes in place on your own and transitioning portions of the workflows later on in the game. Balance being foolishly frugal (logo design) with unnecessary expenses (full time admin for 1 client).
I would love to hear your outsourcing pros and cons. If you are struggling to decide how you can best move your business forward don't hesitate to give me a call. I delight in helping advisors get out of their own way and create remarkable financial planning firms.
---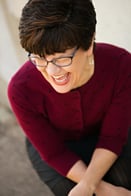 About Arlene Moss, Executive Coach
Arlene gets a kick out of helping financial advisors get over being overwhelmed and take on their frustrations so their businesses soar. Arlene works to ensure XYPN members are able to help their clients prosper while creating a sustainable business model. Through XYPN Academy and one-on-one coaching, members get the support they need to grow their businesses and overcome the challenges that come their way.