Send Better Emails Using These Free (or Almost Free) Tools
5 min read
October 04, 2021
It's no secret—we're all inundated with emails day in and day out, which means it's more important than ever for the emails we send to stand out in a crowded inbox. From attention-grabbing subject lines to engaging imagery, you want to be setting your emails up for success so subscribers are more inclined to open and read them. The good news? There are a lot of budget-friendly tools and resources out there that you can incorporate into your email marketing plan for little to no money. Whether you're crafting an email newsletter in your email service provider or drafting one-off emails out of your inbox, below are some budget-friendly tools that will help set you up for success.
Canva
Canva is an easy-to-use graphic design platform where you can create everything from social media and email header graphics to business cards and presentations. Canva has the power to make you feel like you're a graphic designer, no matter how amateur you actually may be (I'm personally in that club!). My favorite part of this app is the variety of pre-designed templates that you can fully customize and use within your business. This platform is free to use but also offers paid subscriptions with additional functionality.
Grammarly
A favorite among Team XYPN, Grammarly is an add-on that scans your text for common grammatical errors, so not only is your writing mistake-free, but you feel confident with the content you're crafting. It's one of the best tools out there if grammar isn't your strong suit or you just want an extra set of "eyes" on your email copy. Grammarly is free to use but also includes paid plans with additional features, including tone adjustments, plagiarism detection, and clarity-focused sentence rewrites—pretty good for an AI-powered writing assistant.
Pexels
Imagery can help bring new life to your email campaigns, but if you don't have branded photos that you can use, you may be feeling stuck. Insert stock photos, which can help amplify your email campaigns and increase overall engagement. Pexels is a free stock photo site with thousands of images in a variety of downloadable sizes. In addition to images, Pexels also offers free video options that can help further drive engagement within your emails. Pexels is free to use with an added option to show your appreciation to the creator by making a donation, tweeting a thank you, or following them on their social media channels.
Unsplash
For even more stock photo imagery, look no further than Unsplash, which has a library of over two million high-resolution images. These images are all shared by a community of photographers, and as with Pexels, images are free to download with the option to thank the creator on social media or give attribution.
The Noun Project
Looking for a set of icons to spice up your emails? Look no further—The Noun Project offers icons for everything and anything you may be looking for. The Noun Project offers a free plan, and all icons in their collection are available for download regardless of which plan you're on. The Noun Project also offers a variety of downloadable photos as well.
Learn more about The Noun Project.
Vidyard
Vidyard is a video tool designed to help make prospecting and selling easier. From initial meetings to follow-ups, use this tool to record and send personalized videos during all stages of your sales cycle. Adding video to your email campaigns not only helps build connection and establish trust, but it ensures your email stands out in a crowded inbox. Vidyard is extremely cost-effective, offering a free version as well as a tier for only $15/month that includes additional features, such as the ability to add call-to-action (CTA's) directly to videos.
BombBomb
XYPN Sales Coach, BB Webb, is a big fan of BombBomb, another video messaging platform that allows you to send personalized videos directly from your laptop or phone. Instead of taking the time to type out the next steps and follow-ups, recording follow-ups via video will not only save you time but feel more personal to your clients. Try BombBomb free for 14 days, then sign up for $29/month.
Loom
Ever wish you could record a quick video explaining a detailed answer to a client question? Now you can with Loom. Another favorite among Team XYPN, Loom gives you the capability to record quick videos of both your screen and camera. This is a great option if you need to share anything visual by allowing you to record your screen, and you can record videos up to five minutes long with Loom's free starter package. If you need to record longer videos, upgrade to the Loom Business package for just $8/month, which includes unlimited recording time, custom branding, and closed-captioning.
CountdownMail
If you ever need to create urgency in your email campaign and find yourself needing a countdown timer, you have options. CountdownMail works with all email marketing software and has over 18 varieties of countdown timers, so you can pick the design of your choosing. On top of that, you have the ability to customize the colors, fonts, and labels of each countdown timer. CountdownMail offers a free subscription, but if you're looking to remove the CountdownMail branding from your timer, upgrade your subscription for $7.99/month.
Learn more about CountdownMail.
Calendly
We've all been there before, emailing back and forth with someone attempting to find a time that works best for a meeting. Not only is it a waste of time on both ends, but it can also be incredibly frustrating. Cut down on this back and forth by incorporating a scheduling link, such as Calendly, into your emails. Calendly lets you set availability preferences based on your schedule and then send prospects and clients a direct link to schedule time with you. Not only can you incorporate this link into your email campaigns, but you can also embed it directly on your website. Calendly has a free plan, but if you need additional customization and advanced features, you can upgrade starting at $8/month.
These are just a handful of the resources and tools available in the email marketing landscape, proving you don't need to pay an arm and a leg for good marketing tools. This list will get you started and help better capture your firm's brand, voice, and personality along the way. Your email list is waiting for your next great email!
---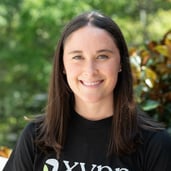 About the Author
After getting her start as a Network Navigator on Team XYPN, Lindsey White now manages all things email in her aptly titled role of Email Marketing Manager. She is (almost) as passionate about subject lines and open rates as she is about growing the movement; lucky for her, she gets to focus on all of these things here at XYPN, where she crafts brag-worthy emails like it's her job—because it is.