Getting Quoted in the Media: Insights and Advice from Andrew McFadden

6 min read
August 05, 2015
At XY Planning Network, we work to facilitate interactions and relationships between our financial advisors and members of the media. We want reporters and writers to have easy access to excellent sources who can provide professional opinions on a variety of topics -- and we want to support our advisors in getting quoted in different publications.
For financial planners with brand-new firms, diving headfirst into the press can be overwhelming. Working with reporters is a learned skill, and it takes time to craft excellent responses or give great interviews.
But member Andrew McFadden, CFP® has been doing an excellent job of getting quoted and featured in a number of outlets -- and he just launched his RIA, Panoramic Financial Advice, last August. We wanted to know the secret to his success.
Member Spotlight: Andrew McFadden of Panoramic Financial Advice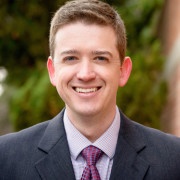 Andrew was first inspired to become a financial advisor when he turned 18 and watched his father's brokerage account get sawed in half during the dot-com bust of 2001. Over the next decade, he gained valuable experience working at several financial firms while pursuing his MBA, in an effort to better understand how to make smart investment choices.
After working four years for one global equity research firm in particular, Andrew decided that because it takes so much time and an enormous amount of resources to make good investment decisions, that he could best help clients by pointing them to the top portfolio management firms in the country, rather than trying to do it himself. In making this decision, Andrew realized he had significantly more time to spend with those clients, and began using that time to help them make smart decisions in all the other important areas of their financial lives.
This is the story of how Panoramic Financial Advice came to be. Panoramic works tirelessly to be a forward-thinking company, leveraging technology in all the firm's operations in a effort to make the client experience seamless and convenient. Andrew always puts his clients first, regardless of income, assets, or Facebook status.
We were able to chat with Andrew to get more insight on how he successfully interacts with reporters and writers as an expert source they love to quote. Check out what he had to say and the advice he has for other financial planners:
XYPN: Can you tell us a little bit about your professional background?
Andrew McFadden: I was working at a traditional RIA in 2013, when I began to get frustrated by the way they were doing business. There was so much focus on bringing on new accounts, and stretching every support person to the limit (including myself), that I began thinking outside the box about how I might approach the partners to make some changes.
At that point, I was taking care of all of the financial planning needs of each of our high net worth clients, and each of those clients were raving about the service. Funny thing is, I was still getting paid less than my college job.
In February 2014, I stumbled upon the article Sophia Bera had featured on Kitces blog, and was instantly inspired to start my own firm. Just a few months later, I made the leap. Panoramic Financial Advice was officially registered as a California Registered Investment Adviser on August 1, 2014.
I built my practice to be location-independent, and to serve Gen X and Gen Y virtually, with a much greater focus on financial planning than the average firm.
XYPN: When did you start actively working to get quoted in publications?
AM: I started responding to requests on HARO (Help A Reporter Out) in January of this year. I would occasionally respond to requests here and there, but did not have any success. One time I interviewed with a writer for Chase Bank over the phone, but that article never made it to their website. I lost interest in the service in February and March, as a result, but really ramped up my efforts in April and have been strongly focusing my efforts towards different media requests ever since.
I spend on average about 30 minutes per request. Some requests are on simple topics and only take 15-20 minutes. Other requests are on more complex topics and sometimes take 45 minutes to an hour of my time. I tend to respond to about one request a day, on average. So altogether, I spend about 3-5 hours on media requests. (Quick tip: if it is taking you longer than an hour to respond to a request, you probably don't know the content well enough to comment.)
XYPN: How do you find queries to respond to as an expert source?
AM: I primarily use Help A Reporter Out (HARO). It's a free service that connects you to professionals in the media looking for insight from other professionals. I only subscribe to the Business & Finance queries. They email these queries three times a day, Monday through Friday.
I also do my best to respond to the requests sent through XYPN. These tend to be for higher quality publications and correspondingly tend to be requests on a quicker deadline and requiring more thoughtful responses.
XYPN: Do you have a particular format you follow when responding to queries?
AM: When I actually started having some success (in April) I was responding to 2-3 queries a day. That was translating into maybe an article a week. I have since fine-tuned my craft several times, and am now responding to less requests, but getting quoted more. Here is what I do:
I will only respond to a request typically within the first hour that I receive it (HARO or XYPN).
I only respond to requests that I feel highly confident in. I don't think it's a wise use of time to respond to topics that I don't have a high level of expertise in, even if they are on high quality publications like Wall Street Journal or Forbes (very difficult to resist, I know – but my time will come, and so will yours). Don't force it.
I make my email responses personal to start, addressing the writer by name, talking casually (and briefly) about why I think I'm qualified to respond.
I format the actual content of the email in bullet points. I keep the first sentence very brief, and put it in bold print. Then I add 2-3 supporting sentences.
Even though I am quick with my responses, I'm not lazy. I consider what the writer is looking for, and I spend some time thinking about my responses. If I can't come up with high-quality material, I don't respond.
I always finish my responses with a thank you, and an offer to chat more if need be.
XYPN: Is there any way you track your media mentions, and is there anything you do after getting quoted?
AM: I use Talkwalker Alerts to track my media mentions. They send me an email every morning to show me if I got mentioned. This is key, because many times on HARO the reporters will not notify me to let me know they are using my quotes.
I always post the articles I am featured in on my social media outlets (Facebook, LinkedIn, and Twitter). I include links to my articles on the Press page of my website. Also, I include links to my best articles in my newsletter. Sometimes I will mention and praise the author on LinkedIn or Twitter with an @mention. It seems they always appreciate that.
XYPN: Any tips for other advisors who want to start getting quoted more?
AM: I would recommend advisors to follow my format mentioned above and to stay consistent. You will eventually get quoted at it if you are giving quality responses, and continue to work at it. Don't get down on yourself if writers/reporters don't use your stuff. [XYPN's marketing manager] Kali also recommended to save any insights that don't get quoted for a future blog post and I think that is a great idea. I have saved some of these past insights, and they are in the works for future blog posts.
In our financial planning practices, in business, and even in this, I think it is always good to practice these things: be humble, work hard, and continue to learn what your clientele/audience wants. Success will eventually come your way.
If you want to connect with Andrew, you can find him online at:
---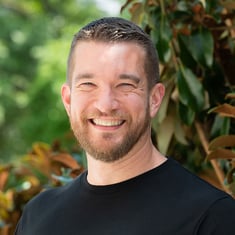 About the Author
Alan Moore is the CEO and Co-Founder of XY Planning Network—a support ecosystem dedicated to helping fee-for-service advisors start, run, and grow their own financial planning firms and serve the clients they want. His favorite part about his job is dreaming about possibilities for what's next, knowing his stellar team will either tell him no or Get Sh*t Done to make it happen.