How to Create an Internship Program for Your Firm: What Would Arlene Say?

9 min read
June 06, 2019
Have you thought about hiring an intern for your financial planning firm? I've done a lot of research lately on internships, from the hiring selection process to the best ways to transition an intern to working full-time for your firm.
Having had three kids of my own go through a wide range of internships, I feel pretty passionately about making sure firms know how to set up and execute an internship the right way.
That means creating something that helps both you and your intern grow.
Why an Intern?
Before we dive into the how-to of hiring an intern and creating an ongoing internship program within your firm, let's talk about why you'd even want an intern in the first place.
Creating an internship program benefits you, your firm, the students involved, and the financial planning profession as a whole.
The Intern
When you create an internship program for your firm, you open the door for students to get real-world financial planning experience. This is especially important for all of my XYPN community members!
As part of the fee-only movement (and the movement to support Gen X and Gen Y clients), it's our job to educate future financial planners on what we're all about. Giving them hands-on experience in a fiduciary capacity is a big deal. It's an even bigger deal when you think about all of the not-so-nice "financial planning" firms out there that want to teach interns to sell financial products, not give them actual financial planning experience.
Firm owners are able to provide even more opportunities for interns because they give their interns the ability to see every aspect of the financial planning practice. This type of experience isn't necessarily available at larger wirehouse firms.
Interns are also able to get closer one-on-one interactions with clients, which makes their work feel that much more meaningful. Giving interns more ownership in the work they're doing offers a lot of growth opportunities and career advancement for them.
The Profession
The financial planning profession is heading towards a major shortage of advisors in the coming years. Most advisors are 50+ years old, and only 11.7% of advisors are under the age of 35.
Your internship program can help start to bridge the gap and increase the number of advisors entering the profession. By exposing prospective advisors to the different elements of financial planning, you're helping cement the next generation of planners.
How Interns Positively Impact Your Firm
Interns offer a long list of benefits to your firm. They bring a fresh perspective to your practice, free up time for you and your team, create mentoring (and reverse mentoring!) opportunities, and more.
Let's look at how your new intern can positively impact you, your team, and your clients.
You
Having an intern doesn't just offer growth opportunities for the student you hire—it can help you grow too. Your intern will provide you reverse-mentorship opportunities, and the ability to gain a fresh perspective on everything from your internal processes to how you interact with other financial planners.
There are also more tangible benefits to having an intern on your team. As a business owner, you wear a lot of different hats in a day. Your schedule is likely full enough as it is, so you might be worried about dedicating the time it takes to develop, and run, a full internship program.
I can assure you it will be worth it. The amount of time that having a part- or full-time intern on your team will free up is just one of the many benefits they have to offer. A little bit of time spent on the front end to put a program together will benefit you in the long run.
Finally, when you hire full-time team members through an internship program, you decrease turnover on your team. During the course of your internship, you have the opportunity to really show the student you're working with what your firm is all about. This helps you both determine whether or not the relationship is a good fit and helps to eliminate (or at least reduce) the possibility of hiring the wrong people who end up leaving in the short-term.
Your Team
If you have a team, they will also benefit from having an intern around. Having an opportunity to train and develop an intern can help team members solidify their role in your practice, gain confidence in their abilities, and forge a bond with a potential full-time future team member.
Having an intern on staff will also help free up time for your team members. They'll be able to tackle projects that have been on the back burner for too long, and you could see improved processes, new marketing projects completed, more frequent and improved client interactions, and more.
Your Clients
I hear a lot of advisors stressing out about whether or not an intern who is client-facing will make clients feel a sense of instability. I actually think the opposite is true. Clients want to know they'll be taken care of after you retire. They want to see that you're working on a succession plan so that they know the firm will be around for a while.
Interns also help take on projects that have been outstanding for too long. This can provide even more benefit to your clients in the form of an improved client experience.
Additionally, clients also like to see that you're involved in the community and are dedicated to growing and improving the profession. By hiring an intern, you show that you're working to improve your firm and investing in mentorship, both of which are admirable efforts.
The Elephant in the Room
We're going to talk about how to hire an intern and set up the internship program, but I want to address the elephant in the room first:
Your internship should be paid.
Paid internships aren't just for the benefit of the student you're hiring. They also help open up your applicant pool by a huge margin. Many people won't apply to unpaid internships because they can't afford them.
A paid internship provides an opportunity to students who otherwise wouldn't even consider your firm. They also create an inclusive and non-discriminatory work environment. There are plenty of people who come from disadvantaged backgrounds who can't take an unpaid internship.
Unpaid internship "opportunities" often result in smaller applicant pools because the terms of your internship are discriminating against all of the students who can't afford an unpaid internship during their education.
You can compensate your interns in two ways:
Hourly Compensation (range of $12-20 an hour)
Project-based compensation ($1-3k a month depending on scope of project and length of internship)
Intern Responsibilities
Now that we've gotten that out of the way, let's talk about how to outline your intern's responsibilities.
Personally, I believe that your internship program should be more comprehensive than just admin work. You can find a virtual assistant to complete filing and paperwork relatively easily, and they'll do a fantastic job.
Through your internship, you have the opportunity to develop a student into an incredible addition to your team sometime in the future. To do this successfully, you need to outline responsibilities that reflect your career path for them.
It can help to look at your intern's responsibilities in two clear categories:
How they can benefit your clients?
How they can learn about the financial planning practice?
As tempting as it is, don't view your intern as a temporary part of your team. Look at them as a future team member and structure their responsibilities accordingly.
Qualifications and Hiring
It can be tough to know exactly what qualifications to look for when hiring an intern. After all, they likely don't have any real world experience just yet. Still, you want to find someone who's a good fit for your team.
Typically, I recommend following three "qualification" rules when you start your search:
They're enrolled in a financial planning degree program or applicable program.
They have a desire to work after graduation in a Financial Planning and Advice Firm.
They're interested in helping clients achieve their personal and family's most important goals.
You and your team might find it helpful to develop a list of the different value or experiences you'd want a new colleague to bring to the table, as well.
Get the Job Description Right
Include the detailed roles and responsibilities when creating your job posting. Remember, your firm is vying for highly sought after students, so you need your firm to be enticing as well.
It's also important to have multiple people from different backgrounds and who have different levels of experience read through your job description. You want it to be inclusive, and sometimes we can't see how certain phrases or requirements would turn high-quality applicants away, even if the description sounds great to you.
Interviewing
Your first step is to decide how you want to screen new candidates. You'll need to rank them and decide how each of them would fit into your firm. You'll be gathering information about them from their resume, cover letter, and online presence.
Once you decide on the number of interviews you and your team are willing to take on, you can determine which of the highest-ranking applicants in your pool you want to invite for an interview. In a perfect world, you'll talk to between three and four candidates to give yourself some options.
For your first interview, you can have a phone conversation, video conference, or in-person interview. Depending on the location of your applicants, you might want to keep your first interview location-independent.
During the interview, think about how your applicants are communicating. Are they professional? Casual and relaxed? Can they communicate clearly and effectively? Do they have clear questions for you and your team?
Don't forget to take notes during your interviews!
Once you've interviewed all of your candidates, re-review their resumes and your job description, keeping your conversations in mind. Once you decide which candidate is your top pick, you'll send them an offer letter.
Your offer letter will include:
Compensation
Work schedule
Start and end dates
Location
Responsibilities
In a perfect world, they'll accept your offer and you'll live happily ever after. But, just in case they don't accept, make sure to have a backup candidate ready.
During the Internship
Once your intern is on board, you can dive into providing a top-notch internship experience.
First, make the onboarding experience incredible. Offer a guide or tip sheet for the area they'll be living, offer to help provide housing tips (or locate short-term housing for them), and outline the best way for them to commute into the office.
During onboarding, make sure you have a clear idea of how to train them on all of the different software or tools they'll be using. Have information ready on processes and procedures, and even client SOPs where necessary.
Give your intern plenty of space to ask questions. In the first week (during the onboarding process), introduce them to the team and focus on helping them gain an understanding of expectations. By the end of their first week with you, they should have a clear road map for goals, and what their day-to-day role is within your firm.
Over the course of your internship, it can help to have regularly scheduled check-ins with your intern. You don't want to cross over into micromanaging, but you do want to make sure that you're supporting your intern's personal and professional development.
If possible, have one person be your intern's direct point of contact. That way, they always know who to turn to when they have questions, and who can help guide them through their job duties. If this person is someone other than you, make sure they know the expectations for managing your intern.
Transitioning Your Intern to Full-Time
At the end of your internship, you'll need an off-boarding process. This should include:
Intern's feedback on a program
Your evaluation of your intern
Next steps (including security to make sure they aren't connected to your software anymore)
If your intern is ready to transition into a full-time role, that's awesome!
Keep in mind that offers are typically given by the end of fall semester (i.e. by Christmas). So, you need to be ready to offer your intern a job before that time, or you could miss out. Remember: this isn't a typical out-of-college job for them.
If you've truly done your due diligence and your intern was able to evaluate whether your firm is a good fit for them, they may be looking at this job offer as part of a lifelong career. This brings some more pressure with your job offer. Make sure there's a clear career path within your firm, and that the compensation is enough to justify that big of a commitment.
Having an intern is an exciting step for your business. It can also be challenging and time-consuming. Teaching takes time, but when you take the energy to guide your intern, you're serving them (and the profession!) well. If you're willing to do the work to help your intern succeed, your efforts will be paid back tenfold.
---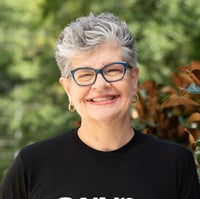 About Arlene Moss, Executive Coach
Arlene gets a kick out of helping financial advisors get over being overwhelmed and take on their frustrations so their businesses soar. Arlene works to ensure XYPN members are able to help their clients prosper while creating a sustainable business model. Through XYPN Academy and one-on-one coaching, members get the support they need to grow their businesses and overcome the challenges that come their way.