We've profiled many financial planners and advisors who successfully launched their RIAs and managed to get an initial book of business with a few clients. Those stories and exciting and inspiring when you're thinking about your own launch -- but they do leave a few questions unanswered for those who are already in business.
Like this one: what happens next?
All successful firms run by independent advisors will eventually come to the realization that, no, you can't do it all yourself. As an entrepreneur, you get to wear many different hats from being the financial planner all the way down to being the janitor.
But as you grow you can no longer do everything yourself, for many reasons.
Frankly, you're not the best at doing everything. That's not a bad thing! It means there are others who can do some of your work even better than you can.
And there's the time component. There's simply not enough time in the day to get everything done. There will also be tasks that really drain your energy -- that you just don't want to do anymore.
So when you're faced with this challenge of growing your financial planning firm, where do you start?
Understand Where You Are Today
It's just like you tell your clients: you can't figure out how to get to where you want to be unless you know where you're at right now. Before you make a plan for growth, know what you're doing now -- how you spend your time, what works, and what doesn't work.
We highly recommend downloading the app Rescue Time. Go ahead and pay for the premium version and start logging your time for the next several weeks.
Rescue Time allows you to log computer time, meeting time, and various tasks. The app allows you to essentially create a time budget. You'll start seeing where you're spending your time, and where it might be going to waste or opportunities to put it to better use.
Using Rescue Time (or any other time-tracking app -- Toggl is another) can help make you more efficient and allow room for growth because you seeing just how many hours you spend on, say, social media instead of taking the actions you need to build your firm.
But tracking your time also makes it easy to start building out a list of tasks. And it's critical to identify what you're actually doing if you want to create a plan to grow your financial planning firm.
List Out Your Tasks and Actions
Your task list will include the things you do on a daily, weekly, monthly basis in order to run your firm. From marketing, to being on social media, to responding to client emails, to preparing for client meetings, prospecting, following up with client emails, compliance, managing your technology -- it's all these various things that it takes to run your firm.
Start coding these tasks. First ask, "what tasks require me to personally accomplish them?" Then ask, "What tasks require a CFP with years of experience?" Be very honest with yourself as you work through your list about what you must do -- and what might be handed off to a capable associate.
If you go through this exercise, you'll find that it is a very short list of tasks that you must do. That list might include things like prospecting for new clients, introductory client meetings, actually hosting clients meetings, some of the marketing efforts, and probably some of the compliance efforts. But that's about it.
Identify Where Others Can Help
The next step is to go through and code all your tasks that are actions a part-time, contracted, virtual worker could do for your firm. This might be a paraplanner, a $15-per-hour VA, or perhaps both working about 10 hours per week in your firm.
And these specific tasks could be data gathering, data input on your financial planning software, scheduling client meetings, and other administrative items that you've been doing (because when you started your firm you didn't have the money to pay someone to help do those tasks for you!).
You also need to identify tasks to outsource to other experts. Bookkeeping is a big one for most financial advisors running their own firms, and their are easy, inexpensive options for allowing companies like FA Beancounters to handle this for you. Other areas you could outsource to experts might include some marketing efforts like writing for your blog or producing email newsletters.
Growing Your Financial Planning Firm by Scaling Up
Creating your task list and identifying where you could best allocate your time -- and get help for the rest of your to-dos -- is the first step in growing your financial planning firm. You can't scale unless you can leverage your time, and hiring people (on a part-time or contract basis at first) is the first step in freeing up your time to focus on activities like bringing on more new client.
So how do you actually make these hires? One of the great things about technology and what it has allowed us to do is, as mentioned above, finding a handful of experts in who work in specialized niches.
You no longer need to think: "Okay, I need some help if I want to grow my firm... so that means I must hire a full-time paraplanner at $50k a year and have them in my office. I can't afford that! I don't even have a physical office space!"
Instead, you can say: "Here are all of my $15 per hour tasks, so let's hire an intern and pay them, or hire a virtual assistant to take care of the administrative side of the business. If I need more help on the financial planning and client management side, I can hire a part-time, virtual paraplanner for a few hours a week."
You can do the same with specific, niched experts -- whether that be bookkeepers, marketers, or other professionals who take on multiple clients and want to work with you for just a few hours per week. This makes hiring top-notch talent that facilitates growing your financial planning firm for a fraction of the cost it would take to hire full-time traditional employees.
And you continue to grow and you continue to have the "problems" that come with scaling up and success, give more hours to those contracted paraplanners or VAs. Eventually, you'll be ready to hire full-time because you actually have a full-time workload for that person in an area and doing tasks that they're actually qualified to do.
In the meantime, you'll be free to focus on the actions that deliver the results you want, and only you can get: more clients, more exposure, more growth, and more success.
---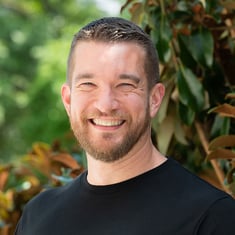 About the Author
Alan Moore is the CEO and Co-Founder of XY Planning Network—a support ecosystem dedicated to helping fee-for-service advisors start, run, and grow their own financial planning firms and serve the clients they want. His favorite part about his job is dreaming about possibilities for what's next, knowing his stellar team will either tell him no or Get Sh*t Done to make it happen.