Going Beyond Planning: Earning More with Speaking and Writing

4 min read
February 04, 2016
It's no question that the financial planning services you offer through your firm are an important driver of income for your business. But it's not the only way to monetize your skills, especially if you're running a newer financial planning firm that isn't as profitable as you'd like quite yet.
There are a number of avenues you can explore if you're willing to look outside the box and consider how best to monetize your knowledge and skills for the people who need both.
(And the best part about going beyond financial planning in order to earn enough money to support yourself and your family is that many of these tactics also help bring in new clients to your firm.)
Things like writing articles and booking speaking engagements serve as a win-win: you earn extra income during that difficult, often years-long period of working to develop a profitable business, and you get to market yourself to the industry and to prospective clients.
Here are some ideas on how to get started.
Pairing Speaking Engagements and Blogging to Add Value
"When I started, I knew I wanted to focus on three things: I was going to meet with financial planners I already knew, start a consistent blog, and book speaking gigs," Katie Brewer explains in her XYPN Radio podcast interview. These focus points provide both additional revenue for her business and a way to reach prospects.
Brewer has three go-to sessions that she can present for her speaking gigs, which makes it easy for her to target her niche and deeply connect with prospective clients in the audience.
She also started her blog because she wanted to provide value for visitors to her site. The blog she maintains on Your Richest Life Planning serves that dual purpose, acting as both a marketing tool to draw in prospects and a value add for clients.
Her blog is like a constantly-growing reference library of information she can use over and over again. "If a client doesn't understand the background or the basics of estate planning," Brewer says, "I'll include a link to a post I wrote about estate planning in their financial plan."
How a Blog Can Launch a Practice
If you're not sold on the idea of blogging, or writing in general, it's important to understand how developing content can simultaneously build your credibility, expertise, and authority in a given subject.
Matt Becker of Mom and Dad Money began writing his blog 18 months before he launched his firm of the same name. He had never worked with clients, but because he had a following, a brand, and a clearly defined niche, Becker was able to launch a successful practice without any experience.
"I spent about a year learning how to write and get people to sign up for an email list before I lost my job. I used that as my opportunity to launch into financial planning," Becker explains on XYPN Radio.
The blog helps draw in prospects today, but it also serves as a sort of portfolio that Becker can point to when looking for freelance work to earn extra revenue. "Showing that you can write well about financial topics in a clear and engaging way is important, and the proof of concept that a blog provides is valuable," he says.
Becker writes for a number of other websites and publications, and that additional income helps him make the income he needs while working to increase revenue in his financial planning firm.
Freelancing and Cross-Posting to Attract Clients
When you're producing great content, people will take notice -- and sometimes you'll have the opportunity to post that content in multiple locations.
Jeff Rose of Good Financial Cents grew his blog into a revenue producing stream alongside his practice. Building his website with consistent, reliable content kept readers educated and engaged, positioning him as a knowledgeable figure.
Not only does he publish on his own platforms, he writes for several other websites as well. "All of these other websites I write for allow me to republish the content on my own site, so I can take one post, and publish it on five or six major websites," he says. Rose takes advantage of the traffic it drives back to his site by selling books and services to prospects who are interested in his take on financial topics.
These are just a few ways to increase your income and start earning more money in addition to your financial planning offerings -- and there are many more options you can explore. In all of these situations, it helps to have a strong network and community you can use to seek out leads and opportunities.
If you're operating solo, don't think you always have to go it alone. XY Planning Network offers tangible support via in-house compliance services, a technology platform, and access to a robust knowledge base and resources. But the biggest value might be in the community waiting for members when they join.
---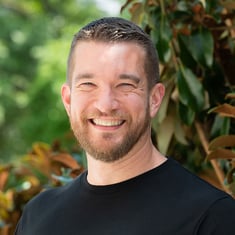 About the Author
Alan Moore is the CEO and Co-Founder of XY Planning Network—a support ecosystem dedicated to helping fee-for-service advisors start, run, and grow their own financial planning firms and serve the clients they want. His favorite part about his job is dreaming about possibilities for what's next, knowing his stellar team will either tell him no or Get Sh*t Done to make it happen.