5 Tips to Avoid a Networking Event Disaster: What Would Arlene Say?
4 min read
August 09, 2018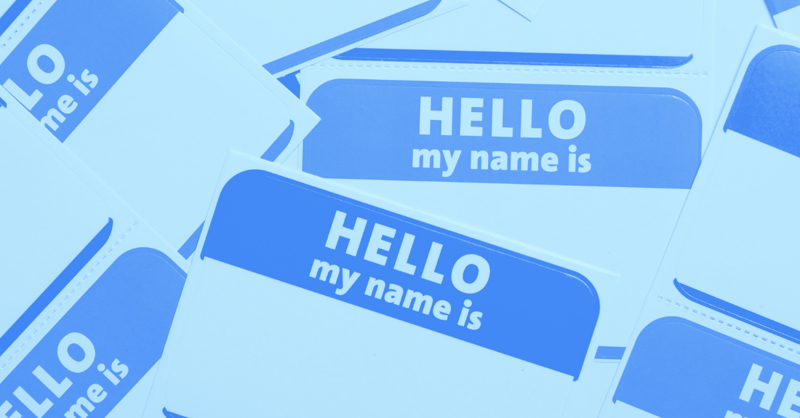 5 MIN READ
People often tout networking as a key to success, so much so that "networking" has become somewhat of a buzzword, popular among business owners, entrepreneurs, and really anybody who considers themselves a "professional." I don't disagree with its importance—I personally find networking to be incredibly beneficial. But I will confess that not all networking events are created equal. Sometimes, you have a downright miserable experience.
Sometimes, you find yourself at a networking event that does virtually nothing to help you move your business forward or where you don't meet a single likeminded professional to connect with. I've been at those events where, instead of walking away with new contacts and a renewed sense of inspiration, you walk away with nothing more than preachy elevator pitches replaying in your head and a handful of business cards from people promising to help you be the "very best version of yourself."
If you know what to look for (or rather, what to avoid), often you can prevent these networking event disasters. Below are five guidelines to follow when you're deciding which networking events to attend, and which to avoid. Please, learn from my mistakes.
1. Don't Go Just Because You Were Invited
Not everyone has a business coach in their pocket to tell them the ugly truth about networking – not all events are worthwhile. So, when someone (or ten people) invite you along to an event they're thinking about attending, don't immediately jump at the chance. Instead, make sure you ask a few questions first, like, "What makes this event so great?" If the people who are inviting you are invested in the results of this specific event, they'll have answers!
2. Think About Why You're Going
Don't just go to go. The idea that being there or showing up is what guides you down the path to networking success is not entirely true. You have to show up to the right events to see any success. Before committing to a networking event, ask yourself a few questions. Why are you going to this particular event? Who are you expecting to meet there? Are those the kinds of people whose work you're interested in, or who will be interested in your business?
3. Think Outside the Box
Networking events are not always "the" place you'll make lasting connections or grow your client base. Don't be afraid to strike out on your own and do some research. Ask people in your local area where they've met clients. Better yet, hit the internet. In today's digital age there are tons of online networking groups and forums readily available to connect with people who will have a genuine impact on your business. For example, many of my clients are in the financial planning realm. I always recommend they hit up XY Planning Network VIP Facebook Group because it's a great (and fun!) place for advisors to connect with one another for advice, to troubleshoot problems, or for some good old fashioned conversation.
4. Have a Plan B
Whether you're going to a huge event, or you're headed out to have coffee and scones with a cool new contact you've made, always have a Plan B. Your time is incredibly valuable, and if a networking event turns out to be a bust, or if you get stood up, it's important to have a backup plan so you aren't wasting any of your professional time or energy. If your professional coffee meeting gets rescheduled at the last minute, no problem, because you've brought along some notes for your next blog post or some emails you wanted to catch up on. If you realize the event you're at isn't really doing it for you, that's okay, because you have an "escape hatch" phone call planned to get you out of there. No, I'm not kidding. There are apps for this, people. Use them to your advantage. There is no shame in planning ahead and making sure you're using your professional time efficiently and effectively.
5. It's Okay to Say No
Finally, it's okay to say no. Give yourself that permission right now. I don't care if your five best friends and Brad Pitt ask you to go to a networking event—if it doesn't speak to your business's "why," or if you get a bad gut feeling about it—don't go. There's nothing wrong with being selective in your networking. In fact, when you start carving out more time for people who matter and who genuinely care about your business (and spend less time meeting with yet another entrepreneur trying to sell you chemical-free cleaning products for your home) you're more likely to have more successes! Now, that's what I call reaching your potential and living your genuine life.
I wish there was a networking rulebook that I could distribute to all business owners to make all the bumpy aspects of networking disappear. Unfortunately, much like all of you, I'm still learning. So, what I can do is share my mistakes and negative experiences with you so that you can do better and find your networking success—whatever that looks like.
And if you're on the hunt for networking event opportunities, be sure to check out XYPN's annual "unconference," XYPN LIVE 2018, where you can connect with like-minded financial advisors, get inspired, and leave with a shot of adrenaline to boost your business.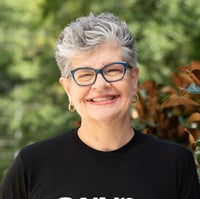 About Arlene Moss, Executive Coach
Arlene gets a kick out of helping financial advisors get over being overwhelmed and take on their frustrations so their businesses soar. Arlene works to ensure XYPN members are able to help their clients prosper while creating a sustainable business model. Through XYPN Academy and one-on-one coaching, members get the support they need to grow their businesses and overcome the challenges that come their way.