Let's be honest, most of the feedback on the FINRA Firm Gateway website is less than stellar. Many advisors and firm owners feel that Form ADV Part 1 is clunky, and at times, the questions do not line up directly with the way the firm operates their business.
For financial-planning-focused advisors, an emphasis on AUM disclosures creates confusion regarding how the advisor can most accurately reflect the details of their firm. Form U4, which is also filed via FINRA Firm Gateway, offers multiple filing types that often must be explained by a professional or experienced user.
The tendency is therefore for firm owners to avoid diving into FINRA Firm Gateway as much as possible. Perhaps going forward, there will be more interactive tools incorporated into the software to make it more user-friendly.
Regardless of the current state of the website, it is critical that firm owners and compliance officers become proficient at navigating the FINRA Firm Gateway. It is more than "just a compliance website"—it is the compliance lifeline for both firm and IAR registrations.
This means that a firm cannot operate without having executed the proper filings on FINRA Firm Gateway. While there are multiple modules of the website, let's take a look at five of the most critical functions of the FINRA Firm Gateway.
#1. RIA Renewals
Each year, every Registered Investment Advisory firm must pay to renew their registration. Registration fees are deposited into the firm's flex funding account. The flex funding account operates similar to any other bank account.
The Super Account Administrator (SAA) will need to enter a bank account and routing number to link an external bank account to the flex funding account. In doing so, the SAA will be able to deposit cash into the flex funding account. As of now, the flex-funding process is administered through the E-Bill functionality.
The amount of the payment occurring annually corresponds with the various jurisdictions in which the firm is registered. This is the most critical function, because failure to pay renewal fees results in discontinuation of the firm's registration status.
This means the firm is no longer permitted to operate if the registration lapses due to failure to renew. Continuing to operate without registration may result in an unnecessary audit, and/or fines levied by the jurisdiction in which the registration was not renewed.
#2. IAR Registrations
Investment Advisors must be registered to make recommendations and receive compensation in exchange for advice. The FINRA Firm Gateway is the location for Form U4, which is a form that is used to registered investment advisors.
Along with the registration functionality is the disclosure section of the form, where Investment Advisors are required to disclose any other financially-related (or in some cases non-financially-related) felonies and/or securities violations.
This is a critical function because operating as an investment advisor without registration can create audit deficiencies, fines, and potentially cease and desist orders for compliance officers and firms that have been allowing investment advisors to operate without registration.
As the industry shifts towards financial planning services, the regulatory landscape will continue to evolve as it pertains to registration requirements for financial planners.
#3. RIA Registrations
Registered Investment Advisory firms must be "registered" in the jurisdictions in which they maintain their principal place of business or hold themselves out to be investment advisors.
Without getting into the details of registration requirements, the focus of this critical function is to highlight that the FINRA Firm Gateway is where compliance officers initiate, withdraw, and track ongoing state and SEC firm registrations.
It is important that firms periodically check their registration status and familiarize themselves with the process of connecting the jurisdictions in which the firm is registered to the fees that will be due to renew these registrations.
#4. Historical Filings
Inevitably, a time will come where a firm will need to check the most recently filed version of Form ADV Part 2A. Whether to check behind the filing of a compliance consultant or as a quick internal audit for document version control, the FINRA Firm Gateway is useful in that it maintains a history of all filings made by a firm.
This allows firms to double-check to make sure a particular filing was completed after it was initiated. For firms with multiple gateway users, it allows the compliance officer to review filings that were made by other employees.
This is especially important for new compliance officers of an existing firm, who will want to make sure that all filings have been completed as a part of their initial evaluation of the firm's compliance program.
It is also worth noting that this functionality is useful for firm practice management strategies outside of compliance. For example, perhaps a new fee structure has been implemented and it's not working out. The firm can use the gateway to go back to previous versions of the document and evaluate the possibility of restoring an earlier fee structure.
Or, in some instances, a firm will add or remove a particular service in Item 4 of Form ADV Part 2A that needs to be tweaked or restructured. The ability to view historical filings is an invaluable function of the Gateway.
#5. Access Control
As strange as it may seem, one of the most critical functions of your FINRA Gateway Access is controlling your FINRA Gateway access.
At some point during the course of business operations, most firms will either hire a compliance consultant, or hire someone internally to assist with compliance processes. When this occurs, the firm owner will need to delegate certain access privileges to the consultant or employee so they can execute forms and filings on the website. This access is known as entitlements.
Once an employee or consultant has been granted access, their entitlements will need to be re-certified at least annually. In other words, FINRA requires that the SAA check at least annually to make sure the right people have access to the firm's profile on the site.
FINRA Website administration is not the most attractive part of operating a firm. It's certainly not as engaging as designing the firm's website and social media channels, or prospecting and signing clients to generate revenue.
However, it is necessary, and by simply understanding these five critical functions, firm owners and compliance officers can stay on top of the most important aspects of FINRA Firm Gateway administration.
---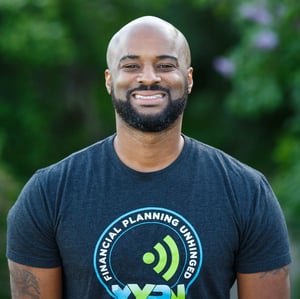 About the Author
Scott is a licensed Securities Principal with experience in both RIA and broker-dealer compliance. He began his financial services career in 2006 as a Registered Representative with E*Trade Financial in Alpharetta, GA. He has also worked with J.P. Morgan Private Banking in Chicago, IL and with Wells Fargo Advisors in Chapel Hill, NC.
Scott's most recent role before joining Team XYPN was as Compliance Officer of Carolinas Investment Consulting, in Charlotte NC. He's a graduate of The University of North Carolina at Chapel Hill and holds FINRA Series 63, 65, 24, 4 and 53 Licenses.
Scott lives in Charlotte, NC with his wife Meredith, and their two sons Tyson and Jackson and daughter Eva. In his free time, Scott enjoys watching sports, exercising, and operating the charitable organization he created upon his father's passing.
You can connect with him on LinkedIn.