If you're somehow involved in the financial industry, I'm sure that by now you've heard something about Ken Fisher's remarks at Tiburon's CEO Summit.
I won't dwell on that here. There's a lot about it in Google already.
This post is for something else. This post is, maybe, an invitation to be better as an industry. XY Planning Network is certainly leading the pack in terms of inclusion and diversity; it was XYPN who instituted the industry-first anti-harassment Code of Conduct at the 2017 XYPN LIVE conference. This policy is distributed to every participant, speaker, and sponsor before the event. We're all expected to abide by it. And it's not only a nice set of words—there are consequences for anybody who violates the policy (believe me, you don't want to be the first to "fall").
Would Fisher's remarks have happened if Tiburon had this type of policy? We can only speculate.
However, I believe what happened at Tiburon's CEO Summit this year can be used as a learning experience for the industry and, as a result, become an inflection point.
It's not a "millennials vs. old-wave advisors" thing, as some commenters have suggested. It's not about letting behaviors like these just slip by because the person "comes from another age" or because the person is "mega successful", as some have tried to justify.
It's about having the courage to slip into another person's shoes and think how they may react when you say this or that. It's not that we expect industry leaders to be perfect. At least that's not what I expect. I'd expect them to be a role model in ways beyond their assets under management. It's not about the flashy press releases or the beautiful pictures or ads on your website. It's about how each of us conduct ourselves and how we behave, especially when the spotlight is on us.
The spotlight gives an opportunity to highlight who we are, even involuntarily. It's in the spotlight when we're most vulnerable. It doesn't matter if you're giving a presentation you've given 30 times before, if you're in a fireside chat where nothing is off the table, or if you're in the kitchen at your office and everybody is waiting for your snarky/comical remark. All the eyes are in you, as the presenter, as the speaker, as the leader in the room, as the advisor meeting a prospect for the first time.
It's the power of the spotlight.
You can use the spotlight to shine and make others shine. Or you can use it to sink yourself in just a few minutes. It's up to you and what you say and what you do in the spotlight. And, believe me, in this era of social media, we're in the spotlight more often than you'd probably like to admit.
So, I'd like to invite you to consider who you represent when you're in the spotlight. Be mindful of your words. Be mindful of your audience. But, above all, act consistently with your values and priorities. Think of the possible impact your words may have on somebody else. Yes, actions speak louder than words, no doubt about it, but think: what will a client remember? Will they remember your charitable actions every Sunday (when they don't see you), or the sexist remark you made in front of them?
XYPN advisors are not like Wall Street, in many ways. I believe that's our biggest strength. Imagine how nice the industry would be if Wall Street left their "old ways" behind and strived to behave in a more inclusive, respectful, humane way. Imagine if—instead of just getting ready to take the assets from Fisher's clients (which, at this writing are approaching $3 billion, or almost 3% of all the assets his firm manages)—they reflected on their own behaviors and learned from his misfortune.
We can only hope.
---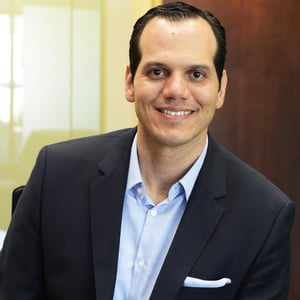 About the Author
Miguel Gomez, CFP® is an XYPN Member and Current President of XYPN's Diversity Committee. His official title is Financial Advisor - Hispanic investors at Lauterbach Financial Advisors in El Paso, TX. His podcast, Dinero en Español, gets over 12,000 monthly downloads.