7 Common Bookkeeping Mistakes to Avoid as a Financial Advisor
2 min read
October 23, 2023
Financial advisors play a crucial role in managing clients' finances and ensuring their financial well-being. However, when it comes to bookkeeping, mistakes can be made that could have significant consequences for you and your clients. Here are seven common bookkeeping mistakes to avoid as a financial advisor.
#1: Misclassification of Transactions
Incorrectly categorizing transactions can distort financial statements and mislead the advisor. Misclassifications can lead to inaccurate financial analysis and decision-making. Understanding the chart of accounts and how it applies to daily expenses will help avoid misclassification of transactions. I recommend this Kitces.com guide to help get you started: Creating A Chart Of Accounts: A Practical Guide For Financial Advisory Firms.
#2: Failure to Reconcile Accounts
Neglecting regular reconciliation of bank and investment accounts can result in discrepancies and errors. Reconciliation helps identify discrepancies, fraud, or errors in recording transactions.
#3: Ignoring Compliance Requirements
Financial advisors must adhere to specific regulatory and compliance requirements. Ignoring or failing to stay updated with these requirements can result in legal and financial consequences.
#4: Incomplete or Inaccurate Recordkeeping
Insufficient recordkeeping can result in not having a complete trail of transactions. This can lead to errors in financial reporting and decision-making.
#5: Mixing Business and Personal Expenses
Co-mingling personal and business expenses can complicate accounting and make it difficult to track business-related costs accurately. It can also raise tax issues and create confusion during audits.
#6: Poor Communication and Documentation
Inadequate documentation and communication with clients about financial transactions, fees, and financial plans can result in misunderstandings and disputes.
#7: Dependency on Manual Processes
Overreliance on manual bookkeeping processes (Microsoft Excel) without utilizing automation tools can lead to errors, inefficiencies, and increased workload, especially as the business grows.

Financial advisors need to establish strong bookkeeping practices, invest in appropriate software (we recommend QuickBooks Online), and maintain a high level of diligence and compliance to avoid these common bookkeeping mistakes and provide accurate financial guidance to their clients.

If you're looking for a partner who can help you avoid these mistakes altogether, provide you peace of mind, and free up your valuable time to focus on serving your clients, XYPN Books is your Solution!

Formerly known as XY Bean Counters, XYPN Books has been the go-to for over 500 financial advisor clients since "hitting the books" over 9 years ago. Designed by financial planners for financial planners, we understand the intricacies of the bookkeeping side of a financial advisory practice. It gives us great pride to take an essential but non-revenue-generating activity off advisors' plates and provide them with clear, audit-proof, and compliant financials.
---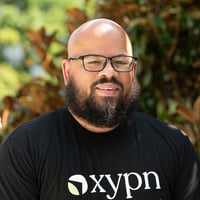 About the Author
Tony O. Williamson is the Director of XY Books. Tony just moved back home to South Carolina after living in Las Vegas, Nevada, for 9 years. In addition to being a 21-year Accounting professional, he is a husband and father of 5 (plus an 11-year-old Boxer and 11-month-old Goldendoodle) and has been a youth basketball coach since 2011.