News, fuel, groceries—unless you've avoided these recently, you've probably heard that inflation is up. I have seen a lot of threads on what Advisors should tell clients and how they should shift their financial strategy. Yet, there continues to be a vast lack of information about the challenges of being a firm owner as revenues trend down and prices up. The good news is that many of your costs are relatively fixed. You don't have the immediate hit of a delivery company or restaurant, instead, increases in your costs will come slowly as your monthly services adjust to inflation. The bad news is that you are not immune.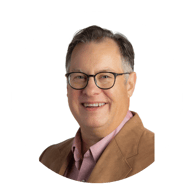 Wes Shannon CFP®, founder of SJK Financial Advisors, has timeless advice of holding steady and remembering "the same principles apply regardless of inflation or not." He adds that each month you should be putting some money into reserves. What I refer to as your 'business emergency fund.' If you have been doing that, you've got some cushion as we move through these bumpy times. The bumps will pass. They always do.
We, at XYPN, hope you have built in some fee adjustment so that you can increase fees a bit year over year. We recognize this is harder when you have a large AUM component to your fees. Even if you aren't suffering from cost increases, you are likely looking at a revenue drop this year. It's not the ideal combination. I asked our friends in the XYPN Facebook Group and there was, not surprisingly, a variety of opinions on what to do about fees.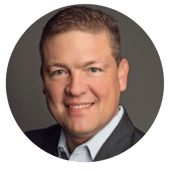 Todd Pouliott, AIF®, President of Gateway Financial already had that automatic fee increase built in, so for firms like his, this was a non-conversation.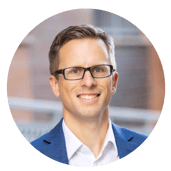 Andy Panko CFP®, RICP®, EA, owner of Tenon Financial, made an excellent point that "if a firm already has a healthy profit margin, they shouldn't necessarily raise fees just because everyone else is; they can absorb it, at least to some extent."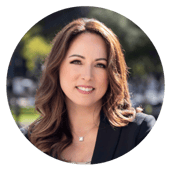 Hilary Hendershott, MBA, CFP®, founder of Hendershott Wealth Management, has a more philosophical approach. "My position is that this is how we earn our keep. I say to people when they hire me that I prosper when they prosper and I suffer when they suffer. When the market does well, I do *very* well, so now I need to slog through this with them. I'm not considering raising my prices, but my standard fees and average client size are set consciously so I can make it through times like this without much pain at all." This circles right back to Wes' comments on planning ahead to handle the rough times.
Let's look at some things you can control when so much else is not within your control and if the "plan ahead" advice is coming in a smidge too late.
1. Look at Your Expenses
If you have office space, evaluate if you truly need it. How many of your meetings are held there? Could you hold them virtually? Many planners are finding a large percentage of their clients switched to virtual in 2020 and don't want to go back even as offices reopen. If you have lease agreements and can't cut it outright, perhaps negotiate into a smaller space or less of a commitment to executive office space.
Be sure your technology is earning its keep. Leverage it to the utmost of its capabilities. Look at how much time it saves or the money it helps you make. If it isn't truly adding to the bottom line you can cut it or shift to a less expensive option. Do you need the platinum level?
Go through all of your expenses and see what is truly getting you where you need to go. If it is dispensable, then dispense the extra expense. If you can postpone spending, do so where possible. Maybe squeeze a bit more time out of that computer or cell phone. If you have a shopping list for the firm, watch sale prices. Yes, this is small, but it can add up. Tighten things up a bit and it will help you ride this out.
2. Look at What You Are Spending Time and Money On
Now is the time for your marketing efforts to pay for themselves. Are there less expensive alternatives? Have these methods been paying for themselves? This is a great time to work on less expensive methods of marketing—namely referrals. Client referrals are solid gold. Make sure you set the stage at every meeting to welcome referrals.
Take Intentional Steps To:
Show your value.
Let clients know how much you love working with them and why.
3. Let clients know you are accepting a few clients and that you welcome them to send anyone who would benefit from working with you.
4. Make it easy for clients to refer to you! Don't make them do too much work.
Make sure your website and inquiry response process takes the work off of your clients. XYPN Marketing Coach, Carolyn Dalle-Molle encourages you to "talk about inflation in your marketing content. Periods of high inflation are like an undercurrent on everyone's mind. Lean into this timely topic in your blog articles, press interviews, podcast episodes, and social media posts to demonstrate your grasp on the reality of every consumer."
3. Consider Automating, Delegating, or Outsourcing
The more time you save, the more you can grow revenue. Are you doing your best work? What can others do so you can make more money for the firm? Check-in with yourself every single week to see what you did that you should have handed off to someone else. Make sure that all of the work you do for clients is valued by them. Do they want a weekly newsletter? Would they like monthly instead? Are you creating content for meetings they value? Are you holding meetings they value or would they like to decrease the number of meetings just knowing you are doing the work for them?
Carolyn also encourages you to "focus on appreciating your clients. The biggest opportunity you have in your growth during periods of inflation might be retaining the clients you already have. Spend extra time going above and beyond with current clients. These efforts will always benefit the firm's revenue in the short term and long term."
4. Do Not Neglect Your Team
They may not look as worried about the bottom line as you are, but they have their own bottom line to worry about. Larger raises than usual will be in order this year as you attempt to remain competitive and real wages decrease in the face of inflation. According to a survey by Grant Thornton LLP, 40 percent of those surveyed expect pay increases of greater than 6 percent this year. A whopping 21 percent anticipate receiving more than 10 percent! You can look at low-cost benefits and morale boosters, but let the team weigh in on what they would trade for plain old money before you spend money on anything new. It's time for some open conversations with your team so no one is caught off guard.
Pay increases aren't limited to employees, XYPN Marketing Coach, Carolyn Dalle-Molle shared that "now is the time to offer a pay increase for that freelancer who's been so helpful to you, as unsolicited as it is. Inflation puts a strain on the wallet of every consumer. Giving small raises to top talent during this time is a gesture that speaks volumes to how much you care for their contributions to your marketing campaigns."
If you don't already have a remote work policy, now is the time to provide some remote work options. Saving your team gas money will add up over time. If you fully embrace remote work, your team can begin to look into less expensive places to live as rents continue to soar across the country. Overall, keep your eye on morale. Work hard to show your team you value them and work very intentionally to prevent turnover.
We look forward to hearing your feedback. What steps have you taken to strengthen your firm and your team as inflation sticks with us for a while?
---
About the Author
Arlene Moss, XYPN's Executive Business Coach, gets a kick out of helping financial advisors get over being overwhelmed and take on their frustrations so their businesses soar. Arlene works to ensure XYPN members are able to help their clients prosper while creating a sustainable business model. Through XYPN Academy and one-on-one coaching, members get the support they need to grow their businesses and overcome the challenges that come their way.