5 Questions You Must Ask Before Working with a Financial Advisor

4 min read
June 11, 2014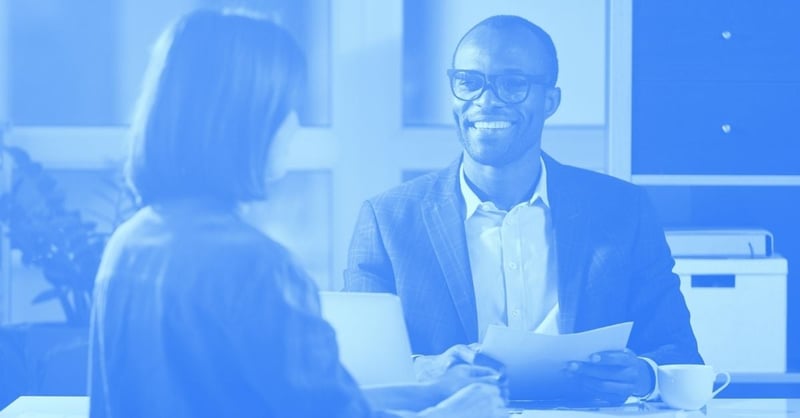 Working with a skilled financial advisor can provide you with the knowledge you need to boost your wealth and make the most of your money. However, there are countless financial service providers out there waiting to help you. How can consumers choose the best option for their unique needs and financial situation?
First, look for advisors who specialize in clients that have similar needs, wants, and goals as you do. Advisors who focus on helping Gen X and Gen Y clients are going to be the most knowledgeable on the issues that pertain to our generations -- and they'll likely be easier to relate to, as well.
Next, you need to be proactive and ask questions. Don't hesitate to ask any of your potential advisors questions; you're not being nosy or rude. You're being smart!
You'll have a working relationship with your advisor who deals with your money and your wealth. You deserve to know whether or not you're selecting an individual who understands how to get you to your financial goals in the best way possible.
To help guide you, XY Planning Network has compiled a list of the most important questions everyone should ask any advisor before teaming up and working together to build your wealth.
1. Are You a Fiduciary?
This is the must-ask question of any financial advisor. You need to know whether or not an advisor is willing to work as your fiduciary -- in other words, whether or not the advisor is willing to work in your best interest at all times.
A fiduciary is an expert who uses their specialized knowledge to act on your behalf with the intention of securing the best possible outcomes for you. This means they put your needs ahead of their own, always.
Advisors who work as fiduciaries won't sell you products you don't need or push you to make inappropriate financial decisions. It's crucial you not only ask if an advisor will be your fiduciary, but to also ask if they'd be willing to sign a fiduciary oath on your behalf.
You can feel confident using our Find an Advisor portal to search for an advisor that's right for you. All XY Planning Network advisors have signed fiduciary oaths.
2. How Are You Compensated?
Before working with a financial advisor, it's important that you determine how they earn money. Do they have a set fee structure? Are they fee-only, or fee-based?
You need to distinguish between "fee-only" advisors and "fee-based" advisors. Fee-based firms may charge fees, but they can also earn commissions off your assets as well as products they sell to you (like insurance).
Fee-only advisors, on the other hand, simply charge a standard rate for the advice and relationship-based services they provide. They do not earn commissions from sales of products.
Additionally, be sure you ask the questions you need to determine how much an advisor's services will cost you. You need to be extremely clear on how much you'll owe before working with a financial advisor.
3. Who Will Work with Me?
Many financial advisors run a one-person shop, while others run fully-fledged firms complete with multiple employees. Advisors with larger practices may have an assistant assist you from time to time, or handle some of the smaller tasks associated with providing financial services.
Understand what to expect: who will help you when you call or email with a question? Will it be the financial advisor you want to hire, will it be the advisor's employee, or will it be a combination of both as a team effort?
This is completely a matter of personal preference. It's not necessarily a "good" or a "bad" thing if you'll have multiple team members working with you or if it will always be a one-on-one with your advisor. The only thing that matters is what you want -- remember, you need to be happy with this working relationship, so if you have a preference, be sure to choose an advisor who can fulfill what you want.
4. Can You Explain What Services You Provide?
Not every financial advisor will provide you with the same services. Ensure you ask for a detailed explanation of what a potential advisor can offer you before agreeing to work together.
We all have specific needs and financial goals. Asking what services are provided is another way of verifying that a financial advisor can meet those needs and help you achieve your goals.
5. What Are Your Certifications and What Experience Do You Have?
There aren't regulations around the terms "financial planner" or "financial advisor." Any financial professional can give themselves these titles -- and they may be an excellent CPA or have years of experience in a financial field, but that doesn't mean they can provide expert advice for managing and building wealth.
Ask a potential financial planner how many years of experience they have, and if they have a CFP® designation. CFP® stands for certified financial planner, and this indicates that an advisor has had training and a certain number of years of practical experience.
A CFP® must also go through continuing education training to stay up-to-date and current with the latest in the financial planning industry.
Just as all XY Planning Network financial advisors sign a fiduciary oath, they also all hold the CFP® designation. Our database of planners is an excellent place to start if you need to begin working with a financial advisor.