The Five Most Important Money Lessons I Learned on Maternity Leave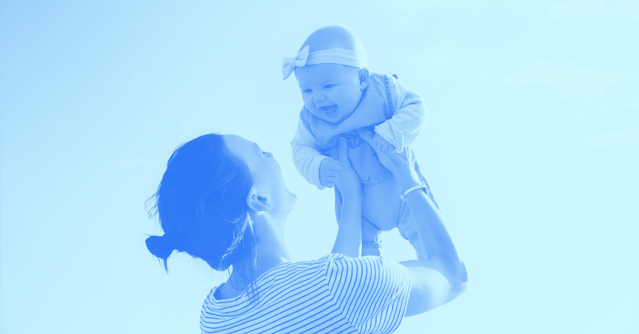 10.5 MIN READ
This January, I made the transition into motherhood, in what now feels like the blink of an eye. I am a planner by nature, so I spent a good amount of time doing research before my baby arrived (case in point: I already wrote a blog post about how to financially plan for a new baby). But I now realize that no amount of planning could have prepared me for the first three months of our baby's life...
Motherhood is inherently and unexpectedly challenging, and I have a tremendous newfound respect for all the moms out there. One thing that I have learned is that being prepared for the financial "new normal" of parenthood makes the shock-to-the-system of child rearing a little less shocking. Everyone's journey is different, but for other new or expectant parents, I wanted to share some of my lessons learned, in the hope that it makes your journey into early parenthood just a little bit easier.
Money Lesson #1: Two Words: Meal Train
In the first few weeks of parenthood, just about everything was a blur. I've heard that many parents feel as if their brains purposefully erase the jarring memories of those sleepless nights, and I can see why that might be a useful coping strategy! As I prepared my baby registry, I had no idea what I would need those first few weeks. I definitely wasn't thinking about how hard it can be to do something as simple as making yourself a meal for the first month of your baby's life. And so, enter the meal train.
The meal train is exactly what it sounds like: a long-running supply of food coordinated by yourself, a loving family member or, in our case, my amazing best friend and Mana Co-Founder Stephanie Bucko. For us, Stephanie managed a Google calendar and assigned dinners to generous friends who offered to help over the course of the first four weeks. It was a godsend. But it also doesn't have to be so involved. If a friend offers to chip in, perhaps they just buy you a $50 Postmates credit.
As the days melted into nights, one thing I can recall so clearly was the constant stream of packages being dropped off, as well as the texts we received from friends and family asking us what we wanted for our next meal (many of whom had gone through the new parent thing before us). Having a warm meal after a string of sleepless nights can make such a difference. The meal train has definitely taught me humility, and to accept much needed generosity from others with open arms.
Money Lesson #2: Your Mindful Spending Plan Can and Should be Flexible During this Time
Plan all you want, but parenthood is a daily lesson in embracing the unknown. Items you never knew you needed - slow-flow bottles, sterilizing stations, swaddles on swaddles - suddenly add costs you never could have anticipated. After the first month postpartum, I realized I was stressing out about every Amazon package and new contraption that arrived at the door. Surely this newborn must be blowing our budget, right??
Once the first month's fog cleared, I was finally able to do what any good financial planner would: log into my financial portal to take a look at the big picture. Instantly, I was faced with how poorly our new spending habits followed the monthly Mindful Spending Plan we agreed upon a few months prior. Our transaction record was absolute chaos. Areas of the budget where our spending had been fairly consistent (food, shopping, medical bills) were completely out of whack...and the control freak/planner in me had a momentary conniption. At the same time, combing through my records gave me some new perspective, leading to some self-discovery that eventually eased my mind.
For example, in January I realized that we had not spent any money on restaurants because of the amazing meal train - seeing this was a relief and a chance to be grateful all at once. Looking into my Mana portal helped me solve other spending problems before they even happened. After we confided that we needed to spend less on baby-gear, a friend gave us his hand-me-down bouncer. Another offered their stroller. With these timely savings, we were able to hire a night nurse for a couple of visits per week, so we could catch up on some of the sleep we needed to feel sane. The lesson here: give yourself a month to settle in, but soon after, take a look at your finances. Note where you're spending, where you're saving, and don't forget the big-picture balance. Be agile with your savings, and don't be afraid to talk about your situation with friends and family. Remember, it's all about spending money in ways that bring you the most joy!
Being mindful, as well as forgiving, of your budget over the first few months of your new child's life will greatly mitigate excessive and reactive spending.
Money Lesson #3: Child Care Costs...a Lot
After riding high for a few weeks on my brilliant 'flexible spending plan' discovery, I hit yet another new parent financial roadblock: child care. As I began the countdown to my first day back from maternity leave, my initial plan of doing a nanny share with a friend proved too difficult to coordinate, and I found myself scouring the internet for options...which were markedly slim because of Covid. If you're already a parent, you know this saga all too well. If you're expecting, know that there are several different childcare options out there for you to choose from, three of which I explored in my search:
1. Nanny or a Nanny Share
With both my husband and I working from home in our Marina del Rey condo, there was no way we would have been able to hire a full time nanny to watch our baby girl in the same space. I had met other moms in our neighborhood who had worked out a nanny share option - where one nanny takes care of two children and the parents split the cost. I liked the nanny share option because of the individual attention my baby would receive, the flexibility in schedule it provided and how convenient it would be (ie. no need to navigate LA's busy streets to drop baby off). Most nannies we met with charged $25 an hour to watch both children. At eight hours a day, five days a week, that would bring our monthly childcare bill to $2,000 a month.
2. Commercial Day Care Centers
We have several clients and friends who, upon returning back to work, brought their child to a commercial day care center. Parents choose a day care center for its social learning environment, the amount of licensed staff present, and the curriculum. Some of the big day care centers have deals with large corporations to provide day care at a subsidized rate for the corporation's employees (in which case, it can be a great deal). The centers we looked at ranged from our local YMCA to a nationally renowned daycare center. To my surprise, I learned that inquiring just a few weeks before our baby was set to begin was way too late. In West Los Angeles (as I assume is the case in many of the more populous areas of our country) the day care centers informed me that I should have placed my baby on their waitlist when I was six months pregnant. Without employer subsidies, commercial day care centers are costly. We interviewed with places where the costs (full time/45 hours a week) ranged anywhere from $2,500-$3,000 a month.
3. Family Child Care / In-home Day Care
Before I started my research into the world of child care, I had no idea that in-home daycare was even an option. As I was faced with the stark realities of the new monthly costs our family budget would have to bear, I began asking everyone I knew about other options. Through a friend of a friend of a friend, we were introduced to the wonderful owner-operator of a family day care, which she started when her own daughter was born. Parents who choose family day cares like them because of their affordability, a less stringent curriculum (compared to the commercial day care centers), and because their children receive more individualized attention. We ultimately chose this option, and our daughter now goes to a family day care where three women take care of a maximum of twelve children. Family day cares can be a much more affordable option. The centers we interviewed offered full time care (50 hours a week) at just about $1,500 a month.
Child care workers were some of the hardest hit economically during the Covid pandemic, but the good news is that in just the few weeks I was looking, child care centers of all sizes seemed to be opening their doors again. Solidifying our child care plan a couple of weeks before my maternity leave allowed me to truly savor the last couple of weeks of it. Pro tip: if I were to do it again, I'd get my child care search started far earlier.
Money Lesson #4: Disability Insurance for the Win!
Paid family leave may not be something you think about a lot….until it's time for your baby to arrive. Currently, under the Family Medical Leave Act (FMLA), employers must let new parents take up to twelve weeks off, and guarantee their jobs once they return. The caveat, however, is that the law doesn't require employers to pay for that time off. There are only nine states that require employers to offer paid family leave. And, even though I live in one of those states, as a small business owner I wasn't eligible. Luckily though, I did have short term disability insurance. And during my maternity leave, I learned how important it was to know the details of your disability policy.
Disability insurance is designed to replace your income if you're unable to work due to an injury or an illness. There are two types of disability policies: short term and long term. This designation delineates, among other things, how long you can receive the benefits.
Short term disability policies typically consider giving birth a disability. In general, short term disability payments will last anywhere from two to six weeks after a normal delivery and four to eight weeks for a C-section. Some policies will also provide eight weeks of benefits for the birth of twins or triplets.
I learned two surprising things while researching my own disability policy:
First, if you are a woman who plans to have a home birth, disability insurance unfortunately will not provide benefits to you during that period.
Second, most insurance carriers have stopped offering stand alone (purchased by an individual) short term disability policies.
If you want to explore short term disability options to replace your income and you work for a company as an employee, your best bet is to dig into your employee benefits and sign up for coverage through your group disability policy. If you are a business owner and live in a state with a Paid Family Leave program, plan ahead and begin paying into the program. Alternatively, check out trade groups (like your local Chamber of Commerce) who may offer group policies you can join.
Money Lesson #5: Harness the Power of Compounding for your Child's 529 Plan
We've designed dozens of financial plans for our clients, and those who are parents always want to know how much they should be saving each year for their child's future education costs. Our favorite rule-of-thumb for education planning is the same as our advice for retirement: it pays to start saving and investing early.
Before I left for maternity leave, we had an example of this in which we shared with a client that if they started saving $6,000 a year - or $500 a month - in their child's 529 plan, they'd be able to fund a college education at a private university (estimated in today's dollars at $35,000). If they waited just four years to begin funding the 529 plan, that $6,000 annual contribution would need to increase to $9,000 in order to achieve the same goal.
Even with these motivating numbers, the act of actually opening the 529 account (gathering documentation, account set up) takes some time, and can seem so onerous that it gets pushed farther down your to-do list.
So what did I learn about opening 529 plans during my maternity leave?
All you need is yours, your partner's, and your child's social security numbers, addresses, and dates of birth to open the account. Once you have that, it takes one minute to open the account. Way less time consuming than I imagined! Also, many of the states that offer online 529 plan access make it super easy for friends and family to send cash gifts to the account. In less than ten minutes on a February morning, I had set up our daughter's 529 plan and sent an email with directions to her grandparents (who had requested the information) to send a gift. Less than a week later, the first gift hit the account and was immediately invested in the market, ready for the miracle of compound interest to take hold.
It Takes a Village...
Let's dispel the idea that parenthood is all kisses and cuddles. Yes, it's incredible. But it's also a shock to the system. There were so many times in the first three months where I'd be panicking inside, not feeling like it was okay to ask for help. Fortunately, with the support of my therapist and several amazing mama friends, I learned to ask specifically for what I needed.
At first, grandparents visiting brought me to tears, as I anticipated having to entertain them while taking care of our brand new baby. I learned that our parents wanted so much to be of help, but also didn't know how. Being able to communicate something as simple as a request to pick up lunch on the way over brought both myself and my parents a lot of satisfaction. Don't be afraid to express your worries and needs to those who care the most.
As Covid restrictions eased and vaccines rolled out, friends asked to start coming over. Instead of spending the entire time catching up, I learned to ask if they wouldn't mind watching the baby while I sneaked in a coveted shower.
All of a sudden, experiences that would have previously caused anxiety transformed into moments filled with grace, moments which I look back on now and feel so grateful for.
I have learned a humbling amount of lessons since our daughter arrived in this world, and I know that they're only a fraction of what's in store for the next eighteen years. Some of these lessons blindsided me, but others felt more easy to intuit with the help of others. Motherhood is a crazy challenge, but finding small moments to pause and reflect, to be critical and analytical, has already been transformative. I hope that this post will help others find the same space, and I look forward to sharing more lessons as I continue my journey in parenthood.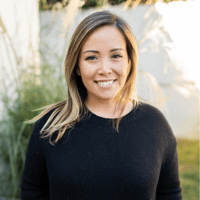 About the Author
Cristina Livadary is a fee-only financial planner based in Los Angeles, California. Cristina is the Chief Executive Officer at Mana Financial Life Design (FLD). Mana FLD provides comprehensive financial planning and investment management services to help clients grow and protect their wealth throughout life's journey. Mana FLD specializes in advising ambitious professionals who seek financial knowledge and want to implement creative budgeting, savings, proactive planning and powerful investment strategies. As fee-only fiduciaries and independent financial advisors, Cristina never receives commission of any kind. Cristina is legally bound by their certifications to provide unbiased and trustworthy financial advice.
Did you know XYPN advisors provide virtual services? They can work with clients in any state! View Cristina's Find an Advisor profile.