Redefining Financial Security in a "New Normal"
9 min read
August 11, 2020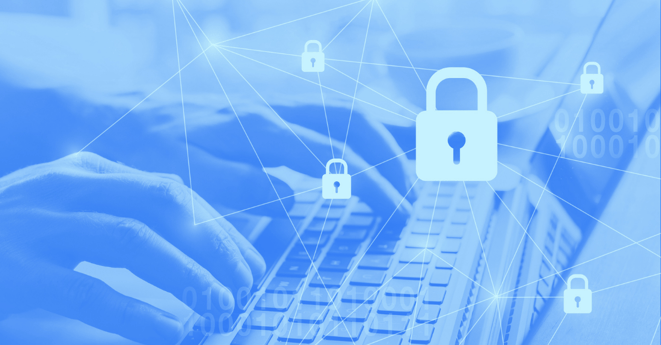 8.5 MIN READ
America is currently in its fourth month battling the COVID-19 pandemic. COVID-19 turned many lives upside down in March, with lock downs resulting in a "new normal" of working from home, eating at home, daycare at home, and/or just plain being at home. For many, the shock and excitement of reopening in June was instantly squashed by stressful news of case spikes and re-closures. It seems that COVID-19 is here to stay. With no concrete timeline for reliable treatments or vaccines, life-at-home continues on. As I am forced to reconcile and reflect on this, I have noticed a major shift in my own thinking and planning.
Most of the research I do on investments relates to macroeconomics - defining what the world looks like from key economic metrics that make up the supply and demand of goods and services, as well as the flow of capital. Prior to the COVID outbreak, the global economy was in reasonably good shape. Looking at the US, unemployment was low, wages were rising, inflation was moderate, and businesses were growing. There was a lot of money pumped into the system from tax cuts and low interest rates. But the outbreak of COVID-19 uncovered many weaknesses. Supply chains broke down as demand for key items spiked - a classic wartime scenario that we really weren't prepared for. Unemployment has skyrocketed to an almost 100 year high in a matter of weeks. For those of us fortunate enough to keep our jobs, the workplace has quite literally moved into our living rooms and spare bedrooms, and the pressure to outperform is more visceral than ever, because jobs are at stake. This current economic climate is nothing less than a nationwide traumatic experience.
While I usually write about what's going on out in the world, the levels of uncertainty we're all experiencing have caused me to instead look inward. I am accepting that I shouldn't blindly hope that tomorrow will be different, and that this economic trauma will magically end. Instead, I choose to focus on aspects of the future that I do have control over. One thing I've realized is that I can still plan for the year ahead, and I can do this planning with a deep acceptance of our uncertain reality. In this blog, I'd like to share my thoughts and provide some insights on how to find financial security in this new future. My goal is to give you strategies you can use to help plan for your next year, no matter what the macroeconomic situation. This week I am answering the question, "can I still dream big ...from home?".
Planning for Your Future Still Starts with Building an Understanding of Where You Want to Be.
At the end of last year, I got engaged to my boyfriend of almost ten years (thank you Life Planning!). As a planner, the excitement of wedding logistics took over in full force. We had a venue, full itinerary, and budget in no time. But when COVID-19 first hit, I recognized the stress of uncertainty creeping into these logistics. I wanted to continue making plans, but I felt a tremendous amount of guilt pushing forward with an event that could result in family or friends contracting a potentially deadly virus. We quickly decided that we should postpone our wedding until mid-2021. This small but difficult decision instantly lifted stress. Even without certainty that our original wedding plans will still take form, giving myself permission to postpone planning and commitment has given me the time and freedom to creatively explore ideas of what a wedding could look like in different phases of opening. I've taken pause to evaluate how a different form of wedding could positively or negatively contribute to my other life goals like buying a home. Embracing multiple scenarios in an uncertain future has made me more confident in my present decisions.
The shift I've seen in my own mentality aligns with this same philosophy. We alone do not control the future. The reality is, our day-to-day lives are currently in the hands of scientists around the world working tirelessly to find a vaccine or treatment. Our path to resuming economic progress depends on societies collectively working together to mitigate the spread of infection. In this vein, planning around a singular personal reality is not only stressful, but also somewhat unproductive. If you are feeling the stress of waiting in limbo for the world to "go back to normal", I encourage you to reframe your view and consider the importance of community health and cooperation in your planning. Put simply, it is likely that the next year will look very similar to our current situation, which is a useful heuristic to start with. Heuristics are great anchoring tools in finance, but we often don't recognize our current situation as the "norm" or the "rule".
Given the unlikelihood of our current lifestyle changing drastically in the next year, you don't want to find yourself looking back and thinking that you should have known this would happen. Rather, turn this "new normal" heuristic into an opportunity to think about your life through a different, safer lense. Once you're there, you'll find that you can again dream big. In this new world and new mindset, ask yourself, "what do I want to accomplish? Who do you want to be?".
Expanding the time horizon gave me the space and freedom to think about my future in a more holistic manner. If I know the things I want to accomplish, I can begin to work backwards to the present day to determine what is the next best thing I can do over the next month to put me closer to these goals. I've revisited several elements of my own financial life plan, and wanted to recommend some concrete examples of the planning actions you can take too.
Revisiting your Mindful Spending Plan
Foundational financial planning mandates that we don't spend more than we make. At Mana, we help our clients build Mindful Spending Plans to achieve this very idea.
The equation goes as follows:
Take Home Pay - Essential Expenses - Proactive Savings = Guilt Free Spending.
We set the targets of 60% for essential expenses - think: your home, car, insurance, medical bills, loan repayments, child care costs, education and groceries. Proactive savings target is 15% to be saved for your short and mid-term goals. If you're not already saving for retirement, you'll want to up this target and include retirement savings here. The remainder is guilt-free spending, with a target of 25%, for you to spend on whatever gives you the most joy on a monthly basis!
I've noticed that spending has decreased greatly in my own life and across our client base. If I think back to last year, I was traveling pretty much every month by plane (must get United points!!) and with that travel came shopping, restaurants, bars and experiences. In addition to travel, workout classes, bars and restaurants, and self-care regimens were a must in every month's budget. Six months ago, I would have never thought I could spend as little as I have been today. But in the absence of travel and what I realize now are nice to have luxuries, taking time away from the hustle has allowed me to appreciate being home and thinking creatively about outdoor (remote) activities that are accessible by car or by foot. I'm considering my local community in these decisions, avoiding crowded spaces, and trying to prevent harm to myself and others. I'm spending far and away below my budget targets and it feels really good to be aggressively saving in this new mindset. Honestly, it's one of the first times this has ever been the case in my life!
This is where the mindset shift has started to become very important. I've recognized that I'm not spending. While I definitely miss seeing friends and treating myself traveling the world, I am also beginning to see how my bigger goals could come to fruition way faster than I expected. It's easy to focus on the painful parts of life-at-home, but these simple reflections can be powerful motivators and morale boosters. If you are in a position where your income hasn't changed, I would encourage you to take a deep dive into your spending over the last few months and celebrate your savings and successes. Celebrate the actions you have taken to protect your community and loved ones. Be kind to yourself for putting in the hard work for everyone's future.
I feel some guilt in sharing this first reflection, because I also recognize that having stable income is not everyone's current reality. Sure, hard work has gone into building Mana, but in a different life, I might have started a company in an industry that has no choice but to shut down during this crisis. I want to emphasize that having your income or financial stability stripped away by COVID-19 is not a failure. This is a circumstance no one could have predicted.
Nonetheless, I wanted to share my story, because the statistics I'm reading are showing that consumer behavior on the whole is reflective of my experience. While there is an indication from the high frequency data that the economic situation is improving - more people are going to restaurants, getting on planes, and occupying hotels than they were during March and April - a study from CreditCards.com shows that most people are still reevaluating their budgets.
Forging a Path in this New Normal
Becoming financially successful is dependent upon your ability to save and invest. The factors determining whether you're able to save and invest are: a) how much you make, and b) how much you spend. These are two factors that you have control over in any economy.
Ray Dalio, author of Principles, writes: "Sincerely believe that you might not know the best possible path and recognize that your ability to deal well with 'not knowing' is more important than whatever it is you do know." While predictions of reopening are consistently making headlines, the reality is that whether or not we reopen, we may start living in a different kind of world.
Now more than ever, it's important to flex your skills and seek to develop diversified income streams. We heard a cleaning lady who lost a lot of her work due to COVID-19 created a >500k following on Tik-Tok by providing training on how to deep clean, giving her the opportunity for additional sources of income; and a software tech professional whose main business slowed down, picking up recruiting and podcasting to generate income that would perform well in varying market environments.
It's also equally important to evaluate the way you are living! There is no time like this new normal to question what is bringing you the most joy. What have you learned you're able to live without? What are the necessities that keep you going? If you live in an expensive city, is it possible to work remotely for a longer period of time in a place that gives you access to the outdoors with more space? We heard a cool example of a family of four, previously living in a small 2 bedroom apartment in Santa Monica, who stopped renting at the end of their lease and moved to Palm Springs to a cheaper 4 bedroom home with a pool, giving the parents a better work environment and the kids a place to play. Remote work opens the door to a variety of lifestyle possibilities and opportunities to learn about yourself.
Mindfulness and Acceptance
None of these recommendations are easy work. All of the advice in this post requires a shift in our present mindset and a reflection in the way we've planned out our lives. Our advice is a call to be mindful and reflect on our personal values, to connect with our future selves in the absence of material guarantees. When we accept an uncertain future, we can thank ourselves for thriving or surviving the present. When we consider our future world, we recognize the value of community care, and our dependence on others. And so, today we ask that you consider what your new vision could look like. We ask you to dream big about a future that focuses on providing you with financial security and creating a life of fulfillment.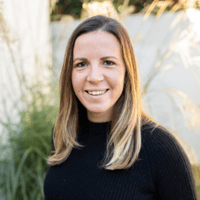 About the Author
Stephanie Bucko is a fee-only financial planner based in Los Angeles, California and is the Chief Investment Officer of Mana Financial Life Design. Mana Financial Life Design provides comprehensive financial planning and investment management services to help clients organize, grow and protect their wealth throughout life's journey. Mana specializes in advising professionals in the tech industry, as well as women who work in institutional investing, through financial planning and investment management. As a fee-only fiduciary and independent financial advisor, Stephanie never receives commission of any kind. She is legally bound by her certification to provide unbiased and trustworthy financial advice.
Did you know XYPN advisors provide virtual services? They can work with clients in any state! View our Find an Advisor Portal.