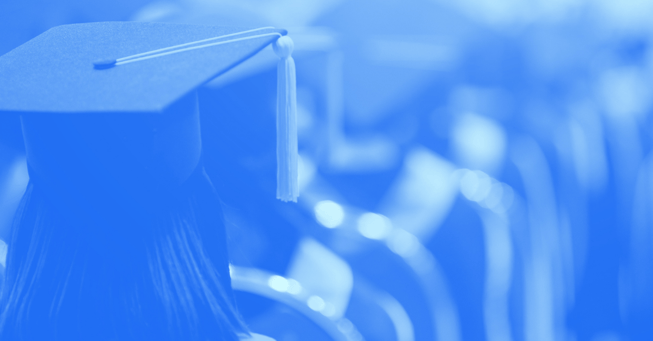 Following along with the blogs of financial advisors is a great way to access valuable, educational information about finance — and it doesn't cost you a thing! Our financial planners love to share their knowledge and help everyone regardless of age or assets.
If you like what you read or are interested in the advisors below, be sure to click on their name to learn about them and their niches, or their firm name to visit the company website!
Catch up on some of the latest posts with this week's roundup:
It's Time to Get Real About "College Planning"
by Mychal Eagleson, An Exceptional Life Financial
Having a kid go to college is a proud moment for any parent. It's the culmination of years of hard work and a college acceptance seems to serve as a psychological verification that "yes, indeed my child has met the standard." Don't get me wrong, an opportunity at a college education is certainly something to celebrate, but I want to step back for a moment and examine how that standard is truly affecting us.
In my lifetime, this standard has seemed to be an amorphous evolution from one that celebrates the potential of educational and career options, to one that as some schools now pronounce "college or die." Well, let's look at it on the flip-side of "college or die" for a moment. If the kids who end up going to college meet society's standard, what's that say about the many kids who don't?
Beware of Private Student Loans! Don't Make this Mistake or It Might Cost You Thousands

by Scott Snider, Mellen Money Management
Most of my young clients join the ranks of the professional world with some level of student debt. It's this very reason that any family with a student getting ready for college or graduate studies should read on.
Recently, I took on a client who came to me with $168,000 in total student debt. To make following the story easier we will give my client a fictitious name and call her Anne.
Anne obtained her PharmD at a private institution and therefore graduated with a substantial amount of debt. Her level of debt isn't unlike most young adults without wealthy parents to pay the astronomical cost of tuition. The point is, had Anne or her parents leveraged the expertise of an advisor who understood the college borrowing rules prior to taking out her loans, it could have saved Anne well over $100,000 on her student loans!
Why You Should Resist The Urge To Pay Off Your Student Debt

by Jared Paul, Capable Wealth
You've graduated from school (or maybe you're just out of residency), and now you're in the "real world" ready to make your mark. You're ready to start earning some legitimate money. It's time to start building serious wealth, baby!
But there it is, staring you right in the face. Every time you log into your financial accounts, you have to look at that huge number screaming at you, holding you down, acting like a ball and chain.
You know what I'm taking about: Your student debt!
4 Ways Student Loans Will Give You the Chills

by Scott Snider, Mellen Money Management
Being a fairly new resident to Jacksonville, Florida, and having not yet lived through a winter season, I didn't realize how cold it could get this time of year. I thought Florida was supposed to always be warm. Boy was I wrong. It has been in the low 40s for much of the winter. Brrrr! I envisioned myself on the beach while everyone else freezes back in my hometown, Columbus. Let's just say I'm really glad I didn't throw out all of my sweaters and winter coats when my wife and I moved our family south.
Speaking of cold snaps, owning warmer clothes will never cure the chill I get every time I see a costly student loan mistake. These errors quite frequently cost a borrower $20,000 - $50,000. For higher education degrees, like doctors and lawyers, those mistakes can often exceed $100,000.