Financial Planner, Financial Advisor, Investment Manager: What's the Difference?

5 min read
June 07, 2016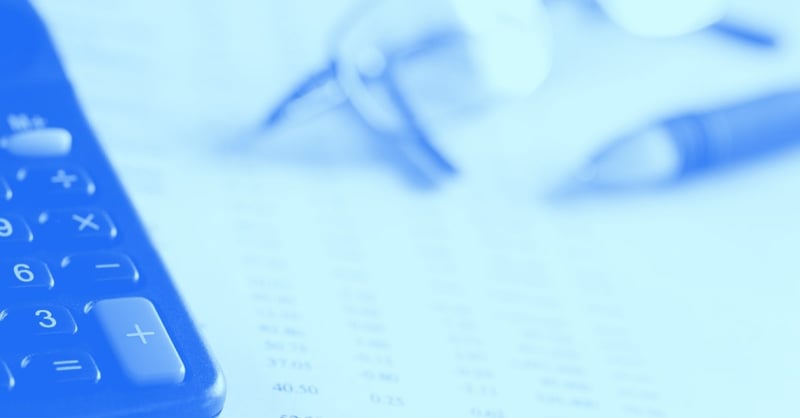 What's in a name? That which we call a financial planner
By any other name would smell as sweet.
(with the profoundest of apologies to William Shakespeare)
Are you looking for some financial guidance? Do you wish you could find a trustworthy, competent professional to help you invest your 401(k), save for retirement or a new home, navigate your employee benefits?
In other words, are you looking for a financial planner? Or is it a financial advisor? Hmmm… maybe an investment manager?
How can you find such a person if you don't know what to call her? (Heck, we can't even agree on a spelling: is it advisor or adviser?)
Even for those of us in the profession, the terminology is nuts. I wish it were standardized so that people needing financial guidance and those of us providing that guidance could speak the same language. Less room for confusion, no time wasted explaining terminology or working with a professional who ultimately doesn't provide what you want.
What Financial Planner, Financial Advisor, and Other Names Mean
There are many names, and precious few of them have any legal meaning. Registered Investment Advisor and Investment Advisor Representative do have legal meanings. If you see those terms, you know that the SEC or state equivalent has authorized that person or firm to provide investment advice for pay.
That authorization does not imply any approval or endorsement of how the person or firm operates. It simply means that the person has passed a basic investment test and the firm conforms to certain standards set by the SEC or state.
Moreover, those names do not tell you nearly enough to help you figure out if the advisor is right for you. For example, Registered Investment Advisors can sell products for commission or get paid by the client on a monthly retainer. They can focus exclusively on managing your investments or advise you on your insurance needs.
Beyond those terms, however, the names mean very little. I could call myself "Money Wizard to the Stars" and that choice doesn't affect what I offer to my clients. (For the record, I call myself a Financial Planner.)
You could be happy with a:
Financial Advisor
Financial Coach
Financial Planner
Investment Manager
Investment Advisor
Wealth Manager
Investment Advisor Representative
Registered Investment Advisor
And more...
Choosing Between All the Titles
So how do you know which one to choose? Ignore their titles. Many of us do choose our titles in an effort to concisely convey what we offer and what value we provide.
But how much can you encapsulate in two or three words? (For simplicity, I'm going to use "advisor" here on out.)
Instead, figure out:
Who does the advisor work with or specialize in? If it's entrepreneurs and you're not, move on. But if it's teachers, and you're a teacher, bingo! There's a lot to know in the world of personal finance.
Professionals can't know everything that applies to everyone, so look for someone who focuses their time and energy on issues that are relevant to you.
How does the advisor bring value to their clients? Are these things that resonate with you?
What services does the advisor provide? Are you looking for one-time advice on your investments, or continuing management? Do you want to get your whole financial life in order? Make sure you find an advisor who can give you the specific service you're looking for.
What is the advisor's investment philosophy? Many people go to advisors for help managing their investments. Trust me, everyone who manages investments has firm beliefs about how to invest money, and you'd better like their story if you plan on working with them.
Do they use mutual funds or individual stocks? Do they trade a lot or infrequently? Do they think they can beat the market or do they aim only to match the market return? Why?
What's their investment "story"? Also, does the advisor invest their own money they same way? If not, why not?
How independent is the advisor? Some advisors can give any advice they want (within the law, of course) about finances or investments. Other advisors are affiliated with a larger company that might constrain their advice, especially on investments and insurance, to products that the larger company sells. Which would you rather have?
How is the advisor paid? Based on products they persuade you to buy (insurance policies, investments) or based on the advice and service they give you (hourly or project fees, monthly retainer, as a percentage of your assets under management)?
I submit that, while you can't eliminate conflict of interests, paying an advisor for advice significantly reduces the conflict of interest compared to having an advisor who gets paid based on the products they sell you.
What professional designations does the advisor have? There are a lot, I mean a LOT, of professional designations out there. Some require a little work to get (a short exam, a couple months of weekend classes); some require a lot (many classes, years of experience, rigorous exam). Some are broad in focus (financial planning); some are focused (insurance).
If your advisor is advertising credentials after their name, ask what they mean. What was necessary to get that credential? How does that credential help the advisor help you? (Investopedia also has a helpful article that breaks down different credentials.)
What licenses does the advisor have? To give investment advice, you need only the Series 65. If the professional has Series 66, Series 7, insurance licenses, and so on...why? What does that do for YOU, the client? Again, Investopedia helps breaks it down.
What education does the advisor have? Holding yourself out as a financial advisor doesn't require a certain level of education or ongoing education. (Some professional designations do.) Does your advisor's educational background matter to you? How does your advisor keep abreast of the ever-changing financial landscape?
What questions are meaningful to YOU? How do you figure this out? Look at the advisor's website. Ask the advisor. If you are considering entrusting your investments or your financial future to this person, you have every right to grill them. (Be nice, of course.)
Ultimately, a name isn't enough. You need to understand how the advisor operates and what value you should receive. You also need to find an advisor whom you straight-up like. Even if the advisor does everything "right," if the vibe just isn't there, move on. You need to trust and enjoy the relationship if you're going to get real value out of it.

About the Author: Meg Bartelt is the President of Flow Financial Planning, LLC, a fee-only virtual firm that provides financial guidance and support to working mothers in high tech. Learn more on her website and on her blog