Financial Lessons from Hurricane Irma's Destruction
5 min read
September 26, 2017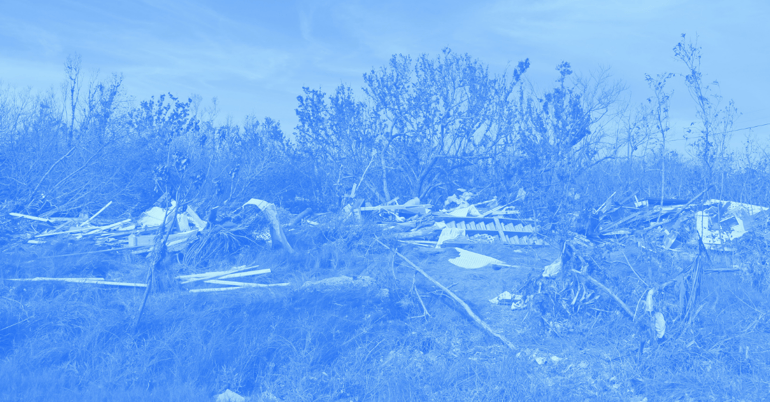 Thanks to Hurricane Irma, my wife and I evacuated our family and have been holed up further inland at the Sheraton Hotel for the last 48 hours. In fact, we will be stuck here another 24 hours while we wait for our power to come back. As an Ohio native, I am still getting used to Florida life and adapting to the "hurricane days" instead of "snow days." The entire city of Jacksonville is shut down, and for good reason. I used to think the snow days were bad, but with a fresh perspective, I am thinking those snow storms weren't so bad after all. Based on estimates by AccuWeather, the cost of Irma's devastation to our economy will be somewhere around $100-billion. If that doesn't make your jaw drop, it should. That amounts to 0.5% of the United States' GDP.
RISK MANAGEMENT PLANNING
Hurricane Irma's destruction is an unpleasant reminder to us all that there are life altering costs associated with such natural disasters. Unfortunately, the financial aftermath will hit some people's wallets a lot harder than others. In fact, only 42% of affected homeowners in the state of Florida have flood insurance, according to the Flood Emergency Management Agency. Worse yet, 80% of home damages caused by Hurricane Harvey were not covered.
Bad luck is certainly part of the story, but in reality, it boils down to one key component -- sound risk management planning. Any homeowner living near a body of water without flood insurance coverage exposes themselves to thousands of dollars in potential damages. Flood insurance protects the homeowner from damages that result from water rushing through floorboards and walls. On the other hand, a standard homeowner's policy will only cover water damage when it is directly caused by wind breaking a window or ripping the roof off of a home. Even then, the insurance adjuster has to evaluate whether or not the damages were caused by wind or flooding. That process usually takes much longer than the typical 30 day timeframe because the adjuster must properly distinguish the types of damages.
FORMS OF RELIEF WHEN YOU DON'T HAVE FLOOD COVERAGE
So what should a homeowner without flood insurance do if their home was damaged by flooding? One option is to apply for federal disaster relief benefits. However, those benefits are paid in the form of a low interest rate loan and may result in a 2nd lien on your house. Another form of relief for the homeowner is that some banks will allow for a temporary forbearance period for those in affected areas. What this does is allow the homeowner to postpone their mortgage payment for a period of 60 to 90 days.
NO MORE EXCUSES
The headline sounds a bit harsh, but it's time for our country to start acting more like a grown up and take responsibility for the decisions we make. Some of the reasons why a homeowner might not have proper coverage might be a result of procrastination, forgetting to renew a policy, or a willingness to assume the risk themselves.
Procrastination should never be an option when it comes to insuring an asset that is worth hundreds of thousands of dollars. Get in touch with your insurance agent today if you have been putting this off. The maximum coverage limits for a flood policy are $250,000 for property and $100,000 for contents. That should put the potential damages into perspective.
Forgetting is a poor excuse nowadays, especially when there are payment options like auto-drafting from a credit card or bank account (ACH). In fact, if you like earning credit card rewards, linking the payments to your card is a smart way to capitalize on your recurring bills. And, for those who like to feel like they have a little more control, another automated option is to use your bank's bill pay service. In the event your policy is not paid, the good news is that the state of Florida allows for a 10-day grace period until your policy is no longer valid. After 10-days you will get a notice of cancellation and will need to reinstate the policy.
Lastly, assuming the risk yourself (i.e. no flood coverage) is a major gamble not worth the catastrophic consequences. The cost of a policy depends on where you live, however, the national average for a flood policy is $700. Unless your name is Mark Zuckerberg, there is no good reason I can conjure that justifies self-insuring against an event that can and will cause major losses. So if you live in an area that is at risk, do yourself a favor and apply for a flood policy right away. Acting urgently is especially important because your flood insurance coverage usually takes at least 30 days to take effect after purchasing a policy.
APPLYING FOR FLOOD INSURANCE
Flood insurance can be purchased through the National Flood Insurance Program (NFIP), which is managed by the Federal Emergency Management Agency (FEMA). Coverage is readily available to homeowners that live in a NFIP participating community. Check out the state of Florida list to see if your community is a participant. Should you need to directly reach an agent, go to www.floodsmart.gov or call 888-379-9531.
WHAT FLOOD INSURANCE DOES NOT COVER
Like all types of insurance, your flood coverage has limitations. The following is a list of what your flood policy will not protect you from:
Water damage that originated from inside the home
Swimming pools and hot tubs
Landscaping
Damage to a dock
Mold or mildew damage that could have been prevented
Living expenses resulting from vacating house
Business disruptions if you work from home
Currency or stock certificates that get destroyed
Improvements to a basement
TIPS FOR FILING A CLAIM
File your claim as soon as possible. Note, insurers will focus on the neighborhoods most severely affected first. Upon filing your claim be sure to request your claim number and write it down. It's also wise to ask the insurance company how long until you will be contacted by an insurance adjuster, which can range anywhere from 1 week to 6 months. The good news is that any delayed claims require the insurance company to pay interest.
Obtain documentation of your losses with photos and/or video. Make a list of all items that are damaged, approximate date of purchase, and estimated value at the time of loss.
Keep your receipts. Be sure to keep receipts related to all necessary immediate repairs.
Don't discard damaged items until you have checked with the insurance company. The insurance adjuster will most likely need to see the damaged property and items before they are thrown out.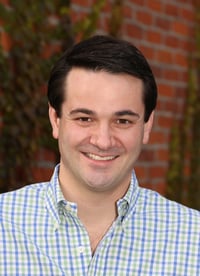 About the Author
Mellen Money Management is a fee-only financial planning firm that services the Jacksonville, FL and Columbus, OH markets and works with clients across the country regardless of location. Having spent much of his career advising $44-million in client assets for a large regional bank, founder, Scott Snider, broke away to start Mellen Money Management. Scott began with the idea of providing clients conflict-free advice, with an emphasis on life transitions and how those key moments impact investible assets and household finances.
As a CFP®, Scott offers full-service financial planning to his clients. However, with the astronomical spike in the cost of college, Scott wanted to be a part of solving the problem. This led him to develop a specialized expertise in the area of college planning. Scott helps individuals and families navigate the many hidden pitfalls rife with the cost of college -- a very expensive proposition for anyone lacking a proactive plan. Most planners show clients how to save for college, unfortunately, most do not offer solutions towards reducing out of pocket expenses, both in terms of financial aid packages and student loans. Thankfully, Mellen Money Management does!
Do you know XYPN advisors provide virtual services? They can work with clients in any state! View Clint's profile