Back to Basics: So You Want to Buy a Home ...
8 min read
September 22, 2020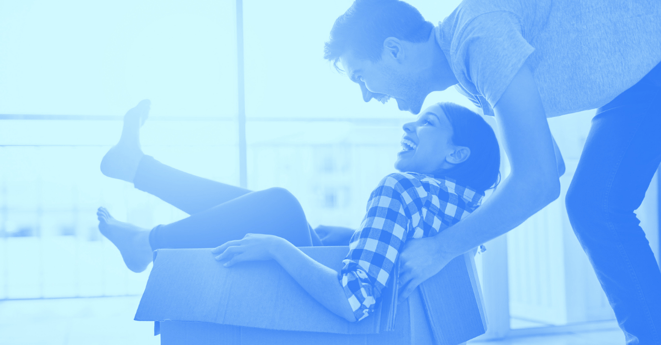 7 MIN READ
"Real estate cannot be lost or stolen, nor can it be carried away. Purchased with common sense, paid for in full, and managed with reasonable care it is about the safest investment in the world."
— Franklin D. Roosevelt
Well said, FDR. Real estate can be a great investment, but buying property often requires quite a bit of forethought and planning.
Are you considering purchasing a home? Whether you're in the market for a vacation home, a rental property, or your first taste of the homeownership pie, getting started on the right foot is important.
In this installment of my Back to Basics series, I'll offer a primer on navigating the path to homeownership. Discover your unique reason for — and the associated perks behind — buying a home, plus learn mortgage and insurance basics to help purchase and protect your investment. Let's get started.
So you Want to Buy a Home …
Holding the keys to a home of your own can be a momentous experience. It's the definition of the American Dream. But not everyone dreams for the same reason.
Knowing what's driving your desire for homeownership can be an important purchase prerequisite. Do any of the following resonate with you?
FIRST-TIME HOMEBUYER
Almost 40% of all home sales are to first-time homebuyers. If you spent your younger adult years traveling, saving, or both, making the decision to put down roots can be equally terrifying and exciting. And first-time homebuyers have access to certain perks not offered to experienced shoppers, like lower down payments and federal tax credits.
VACATION HOME
The number of people who own vacation or second homes falls below 15% of the American population. But for those who do own vacation homes, the benefits can be quite attractive. Tax breaks, similar to those for a primary residence, are available.
RENTAL PROPERTIES
Purchasing a home to use as an income-producing property can come with its own set of unique perks and risks. For example, an irresponsible renter can leave a faucet on or an innocent accident on the property can turn into a litigious nightmare. But the idea of having renters pay off a mortgage while a property grows in value is enough to convince many to go down the landlord route.
EXTRA FAMILY SPACE
Are you part of what's referred to as the "sandwich generation"? If so, you're probably "sandwiched" between the growing needs of your aging parents and the often expensive and expansive needs of your growing children. This can lead those who can afford it to buy a second home, either down the street for parents or across the country near children.
RELOCATING
The average worker will change jobs up to seven times during their working years. Chances are one or two of those job changes will bring up the idea of relocation. Thanks to technology, you don't need to live near a rental property to be a landlord. Many homeowners are choosing to rent out their first homes and purchase second homes to use as main residences in their new locations.
What's your reason? Once you've decided to purchase a home, it can be a good idea to ask yourself a few more questions before going over the latest listings.
WHAT LOCATION IS IDEAL?
For a vacation home, you might have a few different locations in mind — like a beach house or mountain cabin — that you want to consider. For a secondary family home for the in-laws or visitors, you may want to narrow down the search to your city or even neighborhood.
WILL UPKEEP BE AN ISSUE?
For a rental property, low upkeep is often an important criterion for landlords. For a vacation home, you might want to research upkeep services before purchasing to make sure they're both available and affordable.
WHAT SIZE IS IDEAL?
Are you looking for an oversized mansion or a cozy bungalow? There's no right or wrong answer, but knowing can be a big help during the searching and financing portions of your journey.
IS TURNKEY OR CHARM MORE IMPORTANT?
If you're short on time, buying a brand-new home can be a great option. If you want to customize, building to suit your needs or taste might be your best choice. And if you want a bit of history and aren't afraid to put in the work, buying and renovating an older home is an alternative that could pay off.
CAN YOU RELIABLY RENT YOUR VACATION HOME?
Rather than buying an ongoing expense that you'll only use a few weeks or months per year, can you position your vacation home as part personal, part rental asset? Will it be easy to rent? Will there be extraordinary upkeep involved? Does your new HOA allow for short-term rentals?
The Big Question
I left out one important question, and that's because it deserves the most attention: How much home can you — or do you want to — afford? Depending on your personal financial situation and other life goals, the answer may surprise you.
When purchasing a home, you have two basic options:
1. BUYING WITH CASH
It's not incredibly common to purchase a home solely with cash. But if you've been diligently saving or your bank account has experienced sudden growth, be it from an inheritance, stock compensation award, or alternate source, you may consider this option.
Purchasing a home with cash can save a small fortune on interest. For example, a $300,000 loan with an interest rate of 3.9% will cost you $209,401.66 in interest over 30 years.
2. FINANCING YOUR PURCHASE
If you're like most homebuyers, you'll need to or even want to secure financing for your purchase, even if you have a large down payment. If you're purchasing your first home, you may be able to take advantage of first-time homebuyer programs. Some even allow for tax credits and smaller down payments. In most situations, mortgage interest is tax deductible in one way, shape, or form.
If you're purchasing a vacation home or rental property, you'll likely be required to put down more cash upfront. The more you're able to put down, the smaller you can expect your monthly payments to be. Just don't forget to consider your mortgage rate, or the rate of interest your lender charges. As I'm writing this, the average 30-year mortgage rate is right around 4.00%. However, rates can be much higher. Here are a couple of hypothetical scenarios to help you understand how important mortgage rates are.
Bob buys a $400,000 vacation home. He puts $80,0000 down and finances the remaining $320,000 with a mortgage rate of 3.9%. His monthly payments come out to be $1,509 — before property taxes and insurance — for a 30-year loan.
Gary buys the vacation home next to Bob. It also costs $400,000 and Gary just so happens to have $80,000 saved up for the down payment. But because of Gary's love for overspending on late-night infomercial products, his risky credit earns him a mortgage rate of 5.5%. For a 30-year loan, Gary's monthly mortgage payment comes out to $1,816 — a difference of $3,684 a year compared to Bob's mortgage. That's an additional $110,520 in interest over the life of the loan!
The good news is that Gary could pay off his loan early and save on some of the interest. But while he's working on paying down his principal, Gary can sleep a little easier knowing that a mortgage is considered a "good" debt and he's helping his credit score with every mortgage payment he makes — as long as they're on time.
Insuring Your Dream
Once you've done the hard work and secured your new home, you'll want to take the proper steps to protect your investment. Consider the following policy options.
HOMEOWNERS INSURANCE
A homeowners insurance policy covers a home and its owner's possessions from perils like fire, smoke, lightning, windstorms, vandalism, and theft. Nearly all mortgage lenders require homeowners insurance, and most will even roll the cost into your monthly payment to fund an escrow account set up to pay the premiums.
UMBRELLA LIABILITY INSURANCE
An umbrella liability policy can help protect your assets if you're liable for an accident that results in damages or bodily injuries. For example, if you are found responsible for a car accident where someone was seriously injured, your home (especially a second or investment property) could be in jeopardy should the other party take legal action against you and you're found responsible for more than the limits of your auto policy — and an umbrella policy could offer protection.
DISASTER INSURANCE
If your home is in a flood zone, flood insurance can protect your investment should the unthinkable happen. Floods are not a covered peril included in standard homeowners insurance policies, and the same is true of some types of wind damage, like that resulting from tornadoes or hurricanes. Depending on the location of your home, you may also consider supplemental earthquake insurance.
Even with insurance in place, don't forget about having an emergency fund. A prudent guideline is to have three to six months of living expenses stashed away. When you add a second home to the mix, you'll probably want to increase your emergency fund accordingly. Insurance policies are great safety nets, but they don't always catch everything and generally won't pay for regular maintenance. An emergency fund can help make up the financial difference should a claim fall through or major appliance fail.
Your Home's Value
Whether you're buying your first, second, or 15th property, it can be difficult to comprehend a home's true value at first. An appraisal is a great place to start but, once you're able to call a home your own, you'll likely realize that there are more benefits than the monetary type to homeownership.
Owning a home can mean a safe place for your family to gather and make memories. And if you're buying your home with the sole intent of building equity, adding another property to your portfolio can provide a feeling of financial security.
It's also important to consider the financial implications of homeownership when developing or modifying your financial plan. After all, properties contribute to net worth and are typically hedges against inflation. Over time, your home can serve as an asset that can help fund your children's education or even your retirement.
Because a piece of property can be such an important piece of your financial puzzle, working with a financial professional can be immensely valuable when purchasing a home. For many, it's the largest purchase they'll ever make, and it deserves the attention and guidance only an experienced professional can provide.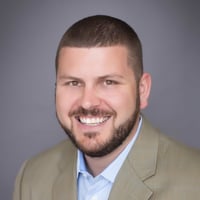 About the Author
Jason Speciner is a CERTIFIED FINANCIAL PLANNER™ professional, an Enrolled Agent, and the founder of fee-only firm Financial Planning Fort Collins. He is also a member of the National Association of Personal Financial Advisors (NAPFA), Financial Planning Association® (FPA®), and XY Planning Network. Since 2004, he has served clients of all ages and backgrounds with unique experience working with members of generations X and Y.

Did you know XYPN advisors provide virtual services? They can work with clients in any state! View Jason's Find an Advisor profile.