Welcome to XYPN LIVE 2018! As you can see, we are still putting some finishing touches on our schedule. Stay tuned to @XYPlanning on Twitter for announcements. Schedule is subject to change.
Sunday, September 23
8:00 AM - 8:30 AM: Pre-Conference Registration
8:30 AM - 4:30 PM: Pre-Conferences
3:00 PM - 7:00 PM: XYPN LIVE Registration Open
6:00 PM - 9:00 PM: Welcome Reception
9:00 PM - 12:00 AM: Hospitality Suite
---
Monday, September 24
7:00 AM - 8:30 AM: Breakfast
7:30 AM -7:00 PM: Registration Open
8:15 AM - 5:30 PM: Childcare Available
8:30 AM - 10:00 AM: Opening Remarks with Michael Kitces & Alan Moore
10:00 AM - 10:15 AM: Break
10:15 AM -11:30 AM: Breakout Sessions
Habits of Highly Successful Advisors
with Diana Bacon, Ross Menke, Inga Chira, & Devon Klumb
During this session, a panel of accomplished advisors will share insights and lessons learned. Sure, we'll cover some of the basics like tech stack and fee schedules, but we're really going to focus on other hard-earned takeaways such as client process/experience, internal procedures, and common issues to avoid. Join us for a thought-provoking session with an insightful panel.




How to Deliver the #1 Thing Your Firm's Future Depends On: Amazing Client Experiences
with Daniel Wrenne, David Rae, Deb Meyer & Meg Bartelt
A great client experience is the foundation for building a thriving fee-only business. Not only does an amazing experience keep your clients around, it gives them a reason to refer new prospects to your door. In this session, you will learn what XYPN members use as the cornerstone for their client experience and how it makes them stand out and attract their ideal clients.




The Metrics that Hold the Key to Improved Performance
with Kyle Mast, Michelle Smalenberger, Sara Stanich, & Scott Snider
KPIs are the secret sauce to building a successful firm. If you haven't identified key performance indicators, you don't truly know the health of your business. Ideal KPIs are metrics you can glance at and immediately understand where your firm succeeds or where it falls short. With so many dashboards at your fingertips, the key is to make sure you're tuned in to the right metrics. In this session, you will learn how our panelists are utilizing KPIs to grow their firms.




Common Investment Statistics: Uses & Abuses
Mario Nardone, CFA
In the data-heavy world of financial planning and investment management, we place a lot of faith in the accuracy of the facts and figures we use when making decisions on behalf of our clients. But should we? Very rarely do we consider how information is prepared, handled, and distributed. It can impact accuracy and usefulness by the time it reaches us. Even the most reputable sources wrestle with these issues, so it is up to us as fiduciaries to know where to look, and what to look for, to enhance our confidence in using data.
10:30 AM - 4:30 PM:
Grow the Movement Center
11:30 AM - 1:15 PM: Networking/Study Group Lunch On Your Own
1:15 PM - 2:35 PM: Keynote - Unconscious Bias to Conscious Inclusion with Audra Bohannon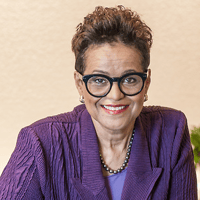 You want to grow your business. You want to expand your client base. You want to increase your opportunity to serve others. You want to make a difference in the world. What role does diversity and inclusion play in making these wants a reality? Learn how to retain clients by creating empathic and trusting relationships with people who initially seem different from you. Engage in a process that enables one to see the impact of unconscious perspectives and leave you equipped with insights and practical actions that can create the expansion of business opportunities. Learn how you can make a lasting impact on the people around you, and move yourself, your business, and others, forward. Get to know Audra.
2:35 PM - 2:45 PM: Break
2:45 PM - 4:00 PM: Breakout Sessions
Managing Your Compliance Program: A Proactive Approach
with Scott Gill

Based on feedback from many first-time compliance officers, it's safe to say the most difficult aspect of managing a compliance program is getting started. Recurring compliance tasks do not make sense until the first task in the series has been completed, and in the process of taking that first step, there are many questions that may arise. What do I need to do? How often do I need to do it? What documentation do I need to maintain? The good news is that once these questions have been answered, the rest of the process becomes routine and easy to manage. In this session, we'll focus on how to prioritize compliance compliance tasks and how to take a proactive approach to managing your compliance program.
From Nightmare to Necessity: Utilizing Virtual Staff the Right Way
with Anna Sergunina, Ben Wacek, Cady North, & Justin Waller
When you think about growing your firm, hiring help is one way to give yourself more time to develop business and to increase revenue. As a solo firm owner, however, it's unrealistic to hire full-time staff to do everything that needs to be done. Rest assured, there is an option for you. The gig economy is growing and within it are thousands of skilled workers. In this session, the panel will discuss how to find and vet virtual staff, the major do's and dont's, and how to get the most value from a virtual team.







Herding Cats: Effectively Onboard New Employees
with J.D. Bruce

Who should you hire first? What should your new hires do on their first day? How do you evaluate employees? Knowing the answers to these questions will help you scale your firm past operational constraints. In this session, you'll hear how Abacus Wealth Partners answers these questions and you'll learn how to answer them for yourself. If the goal for your firm is to have multiple advisors working with hundreds of clients, this session is for you.
The Mission is More Than The Money: Special Needs Financial Planning
with Alexandria Nadworny

With the number of children receiving special education services increasing, the demand for advisors to have an understanding of Special Needs Financial Planning is growing. This session is an introduction to planning for families of individuals with special needs, which requires planning for both the parents' financial security as well as their children. Learn how to incorporate the Five Factors™ of planning which include Legal, Government Benefits, Financial, Emotional, and Family & Support. This presentation begins with a discussion of the Special Needs Planning Timeline™ and wraps up with the proper language to use when working with individuals with disabilities and examples of common mistakes.
2:45 PM - 5:45 PM:
Exhibitor Workshop
Become your clients Spending Coach, then watch their Savings and your client referrals grow!
with Steve Crawford, Owner and Senior Wealth Adviser at Experience Wealth

Over the past five years, clients of Steve's Financial Planning practice(Experience Wealth) have saved an average of ~20% of their net income per annum. That is nearly 4 times the average Aussie…. In this mini-workshop, Steve will teach you everything he's developed over the last decade that has made him Australia's leader in this exciting area of client coaching. He'll spend time uncovering the key components of any great Spending and Savings Program for your clients, namely Budgeting, Banking & Reporting. He'll also teach you how to help your clients
• Understand how they spend their money and know what a balanced budget looks like for them
• Identify ways to create a Banking structure that helps them hit their spending and savings targets, and
• Stay accountable
to
their spending and savings goals each week and month through the use of Technology and a great Spending Coach.
• Finally,
he'll
cover how to use Technology to automate and engage with clients, how to Price your offer, and ultimately Pitch it to existing clients and new prospects.
4:00 PM - 4:15 PM: Break
4:15 PM - 5:10 PM: Breakout Sessions
Boss-Level Branding to Attract Your Ideal Clients
with Ivy Taylor

People often think of branding as simply a logo, business card, and website. But a brand is so much more. In today's saturated digital market, your branding can be used as a business strategy to stand out from the crowd. By personifying your brand and communicating your unique selling point, vision, core values, and target customers, you're likely to find innovative ways to connect with your ideal clients. You'll walk away from this session with clarity on how to develop a winning brand strategy.
How to Use the Power of Strategic Planning to Build a Million-Dollar Business
with Jake Kuebler

Building a business with revenues in excess of a million dollars is no easy feat. There are a lot of components, from signing clients who are the right fit to building the processes in order to scale your service model. Jake Kuebler of Bluestem has managed to hit the one million dollar mark and he wants to share exactly how he did it by incorporating strategic planning into his business. In this session, you will learn how to build your own planning initiatives and turn those strategies into revenue for your growing firm.
Small Tweaks in Your Marketing That Make a Big Impact
with Carolyn McRae
Stop thinking so much and working so hard. Marketing can be profoundly simple. In this session, Marketing Coach Carolyn McRae returns to expose small tweaks in marketing that can make a huge impact. She'll share real stories from firms she's worked with over the past year and explain how you can apply this way of thinking to your own marketing efforts.
What I Know About Incorporating Disability Insurance Into a Practice After 15 Years in Business
with Mark Maurer

A 30-year-old is more likely to become disabled than die during his or her earning years. So why do so many have life insurance, but not disability insurance? Let's look at ways to cover your clients' disability protection needs, whether they are self-employed, working for a large company or a newly-launched young professional. After this session, you will have a better understanding of individual disability plans and riders/features that can be personalized. You will also be able to look at the advantages and disadvantages of group disability plans and how supplemental individual policies can enhance your clients' risk management plans. You will also see special programs available to high-income clients.
---
Tuesday, September 25
7:00 AM - 8:30 AM: Breakfast
7:30 AM - 9:30 AM: Registration Open
8:15 AM - 5:30 PM: Childcare Available
8:30 AM - 9:30 AM: Keynote - Can Money Buy Happiness? with Dr. Elizabeth Dunn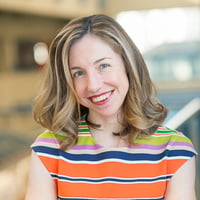 If money doesn't make you happy, then you probably aren't spending it right.

Many people think that the relationship between money and happiness is much stronger than it really is. The key to happiness is not necessarily more money—rather it's learning how to spend your money right. How you choose to spend your money, regardless of how much or how little of it you have, can impact your happiness and overall well-being. This presentation explores key ways you can leverage spending decisions to maximize happiness. Learn how to more effectively spend your money to live a more satisfied—not necessarily a more wealthy—life. Get to know Dr. Dunn.
9:30 AM - 12:00 PM: Exhibit Hall Open
9:30 AM - 5:30 PM: Nerd Bar
9:30 AM - 5:30 PM: Grow the Movement Center
10:00 AM - 4:30 PM: Coaches' Corner Meetings
10:00 AM - 5:00 PM: Tech Demo Stage
10:00 AM - 11:00 AM: Round Table 1: Cyber Security / Compliance with Amy Irvine
11:00 AM - 12:00 PM: Round Table 2: Building A Personal Brand To Boost Your Firm's Growth with Justin Castelli
11:00 AM - 12:00 PM: Round Table 3: Working with non-profits or underserved communities with Patrick Clark
11:30 AM - 1:30 PM: Food Truck Lunch
12:00 PM - 1:30 PM: FinTech Competition
2:00 PM - 3:00 PM: Round Table 4: Writing, Publishing, and Marketing A Book that will bring clients in with Brian Hanks
3:00 PM - 4:00 PM: Round Table 5: 15 to 51: Women Advisors Flipping the Switch in the Industry with Amy Irvine and Helen Ngo
3:00 PM - 4:30 PM: Panel: What is Impact Investing? with Matt Ackermann, Stephen Distante, Cory Wrisborne
4:00 PM - 5:00 PM: Round Table 4: Trends, considerations, best practices around clients with equity in startups with Aletta Tibbetts
1:45 PM - 5:30 PM: Exhibit Hall Open
5:30 PM - 6:30 PM: Alan and Kitces Unhinged
6:30 PM - 7:00 PM: Awards and Prizes
7:30 PM - 10:30 PM: Closing Party: City Museum, sponsored by XY Investment Solutions & RobustWealth
10:30 PM - 12:00 AM: Hospitality Suite
---
Wednesday, September 26
7:00 AM - 8:15 AM: Breakfast
8:15 AM - 12:30 PM: Childcare Available
8:30 AM - 9:25 AM: Breakout Sessions
Show It, Ask For It, Earn It: Getting the Clients You Love
with Arlene Moss
This session will challenge you to think of unique ways to raise the level of client engagement and satisfaction, ensuring you're able to land your ideal clients. You will get practical tips about how to ask for the business you want, from the first get-acquainted-call to that elusive $35k client fee. Join XYPN's executive coach Arlene Moss to lean the three key ingredients in each client relationship, beginning with active listening and keeping your mouth shut!
How to Scale to $1 Million in Revenue Without Killing Yourself in the Process
with Steve Sanduski

It's not just a dream. You can build a million-dollar business, take care of your clients, and have plenty of time left to live life on your terms. Steve will share how to incorporate concepts from the SaaS business model, configure your client experience and workflow, and keep a human connection. He'll drop a few insider bombs from his world-class list of podcast guests. By the end of this interactive presentation, you'll have a roadmap for how to structure a business that solves clients' problems, attracts the right clients who are profitable, and delivers a client experience so they'll never leave.

Diversity Conversations
With Jason Howell and Amy Irvine
According to the Bureau of Labor Statistics in 2016, only 6% of all advisers were black, 7.7% were Asian and 7.1% were Hispanic. Diversity Conversations is a companion session to Audra Bohannon's keynote speech. In this session, members of XYPN's Diversity Committee will facilitate group discussions and interactions between attendees who are interested in fostering diversity and inclusion within the financial planning industry.


Credit Scores: How They Impact Your Clients and How To Help Your Clients Improve Them
with Ashley Murphy

A credit score is one of the most commonly used data points affecting our lives. We need it for lending purposes, various utility bills, and, in some industries, simply to be employed. Unfortunately, it is not thoroughly explored in most certifications or licenses in the financial services industry. Ashley Murphy developed a process to help clients improve their credit scores and understand the role it plays in their big picture financial goals. Attend this session if you're interested in incorporating this value-added piece into your firm's service model.
8:30 AM - 9:30 AM:
Exhibitor Workshop
Buy into Growth: How, Why & When to Acquire
with Mike McGinley and James Hughes of Live Oak Bank
The next several years represent an unprecedented opportunity for


acquisition. If you are thinking about acquiring a practice in the future, this session will prepare you. Learn about readying your practice for expansion and the tools and strategies available to you. Join investment advisor financing specialist James Hughes to learn from successful acquisitions.
Learn About:
The current landscape of the acquisition market (valuation, avg transaction size, etc.)
• How to prepare your practice for inorganic growth
• How to find a seller, approach a seller and ultimately "win the deal"
• The components of a deal (price, taxes and terms) and how they can affect deal structure
• The several ways to structure a transaction (cash, earn out, seller note and bank financing)
• How to ensure the transition process goes smoothly (contingencies, transition planning, etc.)
8:30 AM - 11:00 AM: Grow the Movement Center
9:25 AM - 9:40 AM: Break
9:40 AM - 10:55 AM: Breakout Sessions
Solving the Mystery of Technology To Get The Tools You Need From Day 1
with Joe Matelich, Ryan Failich, Kaya Ladejobi, Grant Bledsoe
From CRM systems to webinar hosting platforms, there are so many different categories of software for financial advisors it's hard to count them all. This panel of XYPN veterans will reflect on navigating the technology landscape in the early months of business ownership. Learn what you must have from day one, what can wait, and other insight gained along the way.




Consistently Crush Financial Planning: How To Build a Repeatable Process
with Eric Roberge, Shannon Webb, Dan Andrews, & Steven Fox
This panel of fee-only experts will discuss how to create a repeatable planning process that allows for business growth, increased profit margins, and, most importantly, satisfied clients. Financial planning is not a one-time event; it's a process that we take clients through over time. Reduce the amount of time you spend thinking about what you should do next or wondering where you are in the process with each client. Continually making these choices can lead to decision fatigue and even costly mistakes. Join us for this mind-expanding discussion if you want to explore beyond what you know and what you think is possible in your business.




Steal Our Strategies: Marketing Secrets that Grew XYPN by 600% in 3 Years
with Jennifer Mastrud

XYPN's marketing machine has helped the Network exceed growth projections quarter after quarter. Get a peek behind the curtain and steal our strategies for your own firm. XYPN Director of Marketing Jen Mastrud is back to reveal the secrets behind XYPN's unparalleled growth. She'll focus on practices that are replicable for your own firm, measurable, and oftentimes free to implement. With data to back her up, Jen will show you what specifically has moved the needle for XYPN.
How to Maximize Your Service Model Using Tax Planning & Projections
with Mark Boujikian

Your client's accountant doesn't have time for you and you are terrified of giving tax advice. An AUM advisor managing a $1M account at 1% annually makes 20 times what an accountant makes on that same client's tax return preparation, yet that advisor kicks the can to the accountant to do all the tax work, oftentimes in the middle of tax season! As planners, we misunderstand the role we play in the tax planning process. This has severely handicapped our ability to build reliable financial plans and our ability to generate genuine engagement from the client's accountant. Let's revamp the client tax planning process to fit the accountant's business model and deliver more effective financial plans.
10:55 AM - 11:10 AM: Break
11:10 AM - 12:40 PM: Keynote - Debunking the E-Myth with Michael Gerber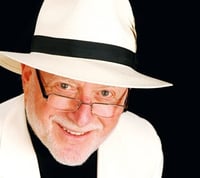 Did you know that the majority of people who start businesses are not actually entrepreneurs? Instead, they're "technicians"—people with a particular skill—who think they're entrepreneurs. Moreover, they think their strong technical skills are enough for them to run a great business. They're wrong. They've fallen victim to the E-Myth, which is the #1 reason why most businesses fail within the first five years. Learn how to debunk the E-Myth, uncover your true inner entrepreneur, and ultimately find sustained success. Get to know Michael Gerber.
12:40 PM - 1:00 PM: Closing Remarks
1:00 PM - 2:15 PM: Book Signing with Michael Gerber
---
Thursday, September 27
8:00 AM - 5:00 PM: Post-conference* - Dimensional Fund Advisors Foundations Conference
*offered as an add-on event; priced separately; please register with DFA.
Main Conference at a Glance
7:00 AM
8:30 AM
Breakfast
7:30 AM
7:00 PM
XYPN LIVE Registration Open
8:15 AM
5:30 PM
Childcare Available
8:30 AM
10:00 AM
Opening Remarks with Alan & Michael
10:00 AM
10:15 AM
Break
TBD
TBD
Coaches' Corner
10:15 AM
11:30 AM
Start My Firm:

Habits of Highly Successful Advisors

10:15 AM
11:30 AM
Run My Firm: How to Deliver the #1 Thing Your Firm's Future Depends On: Amazing Client Experiences
10:15 AM
11:30 AM
Grow My Firm:

The Metrics that Hold the Key to Improved Performance

10:15 AM
11:30 AM
Continuing Education:

Common Investment Statistics: Uses & Abuses

11:30 AM
1:15 PM
Networking/Study Group Lunch (on your own)
1:15 PM
2:35 PM
Keynote Presentation Audra Bohannon
2:35 PM
2:45 PM
Break
2:45 PM
4:00 PM
Start My Firm:

How to Use a "Big Picture" Approach to Scale your Compliance Program

2:45 PM
4:00 PM
Run My Firm:

From Nightmare to Necessity - Utilizing Virtual Staff the Right Way

2:45 PM
4:00 PM
Grow My Firm:

Herding Cats - Effectively Onboard New Employees

2:45 PM
4:00 PM
Continuing Education:

The Mission is More Than the Money - Special Needs Financial Planning

3:00 PM
7:00 PM
Exhibitor Registration
4:00 PM
4:15 PM
Break
4:15 PM
5:10 PM
Start My Firm:

Boss-Level Branding to Attract Your Ideal Clients

4:15 PM
5:10 PM
Run My Firm:

How to Use the Power of Strategic Planning to Build a Million-Dollar Business

4:15 PM
5:

10

PM
Grow My Firm:

Small Tweaks in Your Marketing That Make a Big Impact

4:15 PM
5:

10

PM
Continuing Education:

What I Know About Incorporating Disability Insurance Into a Practice After 15 Years in Business

9:00 PM
12:00 AM
Hospitality Suite
| | | |
| --- | --- | --- |
| 7:00 AM | 8:30 AM | Breakfast |
| 7:30 AM | 9:30 AM | Registration Open |
| 8:15 AM | 5:30 PM | Childcare Available |
| 8:30 AM | 9:30 AM | Keynote Presentation Dr. Elizabeth Dunn |
| TBD | TBD | Coaches' Corner |
| 9:30 AM | 12:00 PM | Exhibit Hall |
| 12:00 PM | 1:45 PM | Lunch |
| 12:00 PM | 1:45 PM | FinTech Competition |
| 1:45 PM | 5:30 PM | Exhibit Hall |
| 5:30 PM | 6:30 PM | Alan and Kitces Unhinged |
| 6:30 PM | 6:45 PM | Awards and Prizes |
| 7:30 PM | 10:30 PM | Closing Party |
| 9:30 PM | 12:00 AM | Hospitality Suite |
7:00 AM
8:15 AM
Breakfast
8:15 AM
12:30 PM

Childcare Available

TBD
TBD
Coaches' Corner
8:30 AM
9:25 AM
Start My Firm:

Show It, Ask For It, Earn It: Getting the Clients You Love

8:30 AM
9:25 AM
Run My Firm: To Be Announced
8:30 AM
9:25 AM
Grow My Firm:

Diversity Conversations

8:30 AM
9:25 AM
Continuing Education:

Credit Scores: How They Impact Your Clients and How to Help Your Clients Improve Them

9:25 AM
9:40 AM
Break
9:40 AM
10:55 AM
Start My Firm:

Solving the Mystery of Technology To Get The Tools You Need From Day 1

9:40 AM
10:55 AM
Run My Firm:

Consistently Crush Financial Planning: How To Build a Repeatable Process

9:40 AM
10:55 AM
Grow My Firm:

Steal Our Strategies - Marketing Secrets that Grew XYPN by 600% in 3 Years

9:40 AM
10:55 AM
Continuing Education:

How to Maximize Your Service Model Using Tax Planning & Projections

10:55 AM
11:10 AM
Break
11:10 AM
12:10 PM
Keynote Presentation Michael Gerber