In the wake of the tragic passing of Dr. Sean Stepheson, Michael Kitces will present as one of #XYPNLIVE's Keynote Speakers.
Five Industry Trends Reshaping Financial Advice
Michael Kitces, CFP®
Monday, September 9 | 1:45pm - 3:00pm
The recent rise of the "robo-advisor" has called into question the relevance of financial advisors and the viability of current advisory business models. Yet the reality is that technology "disrupting" financial advisor business models isn't new, and has actually happened repeatedly over the past several decades… forcing advisors to adapt and move up the value chain, or be left behind. In this session, we look at how technology is once again driving major changes in the business model of financial advisors, driving a Great Convergence across historically-separate industry channels, triggering a Crisis of Differentiation, a Search for New Business Models, and rising pressure on improving the Client Experience. And in the coming years, these trends will only be accelerated, as the consumers of financial planning – and financial planners themselves – shift from Baby Boomers, to the Gen X and Millennial generations that, as "digital natives", will expect and demand advisors to both leverage technology, and add value on top!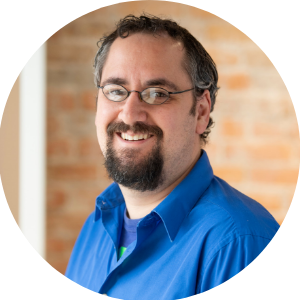 About Michael Kitces, CFP
Michael E. Kitces, MSFS, MTAX, CFP®, CLU, ChFC, RHU, REBC, CASL, is a co-founder of the XY Planning Network, the practitioner editor of the Journal of Financial Planning, and the publisher of the e-newsletter The Kitces Report and the popular financial planning industry blog Nerd's Eye View.
Michael is an active writer and editor across the industry and has been featured in publications including Financial Planning, the Journal of Financial Planning, Journal of Retirement Planning, as well as The Wall Street Journal, BusinessWeek, CNBC PowerLunch, NBC Nightly News, and more. Michael is one of the 2010 recipients of the Financial Planning Association's "Heart of Financial Planning" awards for his dedication to advancing the financial planning profession.
Advice-Giving for Advisors: Helpful Hacks and Cautionary Tales
Dr. Moira Somers
Tuesday, September 10 | 8:30am - 9:30am
Want to know something strange about the profession of financial advising? Although they're paid for their advice, most advisors have received no formal training on how to actually give it. Their extensive training in the technical and regulatory aspects of their work is not matched by evidence-based training in how to conceptualize, craft, deliver, and support implementation of the advice they give. The result is often the delivery of perfectly sound advice that fails to address clients' needs.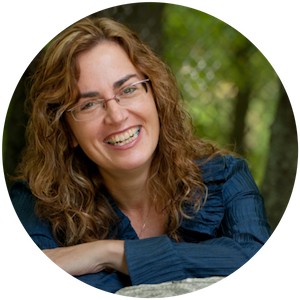 This presentation will address the five factors that contribute to the successful delivery and implementation of advice. Special attention will be paid to the reasons why clients most typically seek out advice, when they are most apt to do so, and what interferes with uptake. The particular problem of mental depletion in both clients and advisors will be examined in depth.
About Dr. Somers
Dr. Moira Somers is a consulting neuropsychologist, professor and executive coach based in Winnipeg, Manitoba. Her expertise lies in helping people make lasting behavioral change, and in teaching others how to do the same.
She is a senior faculty member at the Sudden Money Institute, and the author of Advice that Sticks: How to Give Financial Advice that People Will Follow. Dr. Somers blends the science and art of advice-giving with practical wisdom and wit. Further information about her work is available through her website at MoneyMindandMeaning.com and through the Arlan Group.
Read our blog with Dr. Somers.
The Narrative Imperative: Understanding Your Story to Help Clients Find Theirs
Tim Maurer, CFP®
Wednesday, September 11 | 11:30am - 12:30pm
We each have a unique story and an innate yearning for creating a narrative of our lives, as do our clients. Regardless of our technical capabilities, without the ability to see a client interaction as one in which we come beside them on their journey, joining our story with theirs, our ability to have a meaningful and lasting positive impact in their lives is limited. The ability to draw a story from our clients, helping them craft their own narrative, enables us to demonstrate how their lives and finances intersect. But without the ability to recognize and articulate our own story, we're unable to effectively ignite those of others.
Financial planning is often limited to the study of our present and the creation of a design for our future. But we forget that recognition of our past helps explain our present and, without a better understanding, often dictates our future. Therefore, prior to writing the future of our story, we must explore its earlier chapters, both as planners and clients.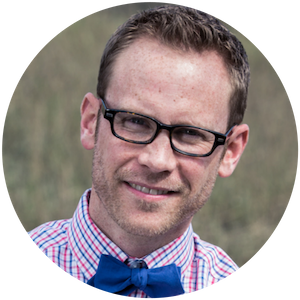 About Tim Maurer, CFP®
Advisor, speaker, and author, Tim Maurer, is the Director of Advisor Development at Buckingham Strategic Wealth and the BAM ALLIANCE. A Certified Financial Planner™ practitioner helping financial advisors best serve their clients and find more fulfilling work, he also educates at private events and via TV, radio, print and online media. Tim is a regular contributor to Forbes, CNBC, and TIME/Money and has appeared on NBC's TODAY Show and in the Wall Street Journal, among others. A central theme, that "personal finance is more personal than it is finance," drives his educational outreach. You can follow Tim on Twitter at @TimMaurer.