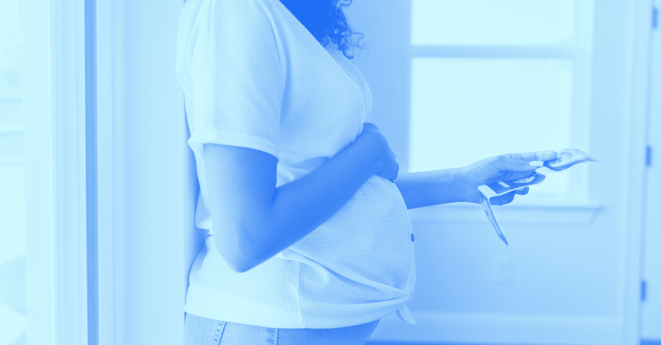 7.5 MIN READ
This week I crossed my 14th week of pregnancy. A week ago, I passed all the important tests many soon-to-be mothers worry about...which means that things just got very real. One of the aspects that I love most about being a financial life planner is my ability to guide people to find answers to really difficult and complex decisions: Should we buy or rent? Should I leave my job and take this new opportunity? How much of my company's stock should I own? Can I afford to quit and pursue my dream? So many of these decisions have a true and immediate impact on their lives.
In order to help our clients make the best decisions, Stephanie and I spend a lot of our time doing research. We reach out to our network, pour through the IRS tax code and speak to thought leaders and experts. But sometimes we run into financial planning topics in which the answers get a bit more...unclear. And today, I want to write about one of those topics: the cost of having a baby.
If you Google "the cost of raising a child in the United States," you'll most likely be taken to the USDA website where they cite a report from 2017, with data from the Consumer Expenditure Survey. The survey states that a married-couple family will spend approximately $20,678 annually per child in a higher income (making over $107,400), from ages 0-17.
Though that's somewhat helpful when planning for a child someday, for obvious reasons I have decided to get more granular with the calculation. My hope is that my research can be additive for our clients reading this post who live in a big expensive city like we do; and at the very least, I hope it can aid our clients with more precise planning assumptions in the future.
Before your child arrives, assuming this is your first child, there is so much to plan for in advance. We consider ourselves lucky to have advised some of our clients to pregnancy and beyond. The costs detailed below come from the personal experience of our clients and personal network of friends and colleagues.
Maternity Healthcare Costs
Your maternity healthcare costs can vary greatly here in the United States. Much is dependent upon the type of insurance you have. So how can you price out future maternity healthcare costs?
I went to the Summary of Benefits and Coverage (or SBC) in my insurance plan to get started.
The SBC is a snapshot of a health plan's costs, benefits, covered health care services, and other features that are important to consumers. SBCs also explain a health plan's unique features like cost sharing rules, significant limits and exceptions to coverage in easy-to-understand terms.
The first thing you'll want to find in your SBC is your plan's deductible: the amount you could owe during a coverage period (usually one year) for covered health care services before your plan begins to pay. Many of our clients and friends maxed out their deductible the year they had their baby.
Next, find the out-of-pocket limit. Even if you don't have a deductible, you'll want to know your out-of-pocket limit as this is the most you could pay during a coverage period (usually one year) for your share of the costs of covered services. This limit never includes your premium, balance-billed charges or health care your plan doesn't cover. Here is an easy to understand visual example of how deductibles, coinsurance, and out-of-pocket expenses work together.
Finally, find the specific section in your SBC that outlines maternity costs. My SBC outlined costs for office visits, childbirth/delivery professional services and childbirth/delivery services.
If you have a deductible, you can generally expect to pay the max during pregnancy. The average cost of routine maternity care among women with employer-based insurance is $4,500 (this includes the deductible). However, this is just the average for routine maternity care meaning that anything not routine would add to this bill. In a quick survey of friends and clients, I heard stories of emergency c-sections, longer than expected hospital stays for mother and baby as well as month-long stays in the NICU. If any of these occur, you'll be reaching that out-of-pocket limit. If you get pregnant in one year and give birth in a new year, you may need to meet your deductible twice and your out-of-pocket limit could be double, because most often, each the deductible and out-of-pocket limit reset on an annual basis.
After you identify your deductible and out-of-pocket limit, and understand your maternity costs as outlined in your insurance plan's SBC, there are actions you can take between now and when your baby is born if you feel like these numbers can be improved. Fall is arriving quickly, which is the typical time employers open up their open enrollment window. During open enrollment, you can change your healthcare plan to better suit the costs of your future maternity care. If changing your healthcare plan isn't an option, we recommend our clients begin to save for this future expense as soon as possible. If you've got 9 months to save for a future bill of $7,000, saving $778 a month will get you there (and will alleviate a ton of stress when the time comes to foot the bill).
In the United States, your medical bills may likely be the highest immediate cost to your new family, but they're not the only costs to factor in. As we work with future mothers across the country, it's clear that what families spend to prepare their home for the baby can add up quickly.
Getting Ready for Baby Costs
Although most of the families we know intelligently created a registry to have friends and family aid them in buying necessities for the new baby, there are several more expensive items most people didn't receive. Between higher ticket items like the crib, stroller, bassinet, infant car seat(s), storage, furniture, breast pump and rocking chair, most of our clients and friends spend around $5,000 to get their home new-baby ready.
Another cost most of our clients and friends took on that few of the websites ever mentioned were the costs of the myriad of additional services mothers (especially in bigger cities) take on: like birthing classes, doulas and lactation consultants. The mothers-to-be we surveyed spent an average of $650 on classes and $2,500 on doulas and lactation consultants. Side note: we learned paying out-of-pocket in Los Angeles for a lactation consultant can run you anywhere from $100-$220 a visit!
Once the baby arrives, the costs of diapers as well as nursing and feeding add up as well. In our survey of clients and friends, we found parents can spend anywhere between $600 - $2,600 a year on diapers alone. And then come the complex subject of feeding the baby. Breastfeeding is a complicated journey for any woman, which comes with its own costs (see lactation consultant above), so, if/when the time comes to have your baby supplement or transition to formula, we've seen a whole range of costs depending on the type of formula the parents choose for the baby. One astonishing fact I uncovered while doing research for this post was that American baby formulas are corn based, so one of our mothers solely relied upon this organic milk-based formula from Europe which costs $160 a month!
The Largest Ongoing Expense: Childcare
The largest ongoing expense new parents can expect is childcare. After seeing how much childcare costs - especially in the bigger cities - this is definitely one I wanted to dive into to truly understand how much to budget each month.
In your first weeks or months home from the hospital, you might want to pay for a night nurse and/or a nanny.
In bigger cities, a night nurse will cost you between $25-$40 an hour while a nanny will cost between $20-$30 an hour.
A night nurse at $30 an hour for eight hours for the first thirty nights of your baby's life will cost you $7,200. Many of our friends and clients we polled who opted for night nurses told us that they reduced costs by hiring a night nurse for a few nights a week instead of every night a week.
When it comes to a nanny, at bare minimum you'd want to assume that the nanny will work for forty hours a week (think an eight hour workday). If we assume twenty workdays a month, the monthly cost will run you $3,200.
As your child grows, more options for care open up. After three months, you might weigh the costs of a full time au pair versus a nanny. Our clients in Los Angeles who have au pairs pay anywhere from $15,000 a year to $20,000 a year for live-in au pair. If you don't have the desire (or the room in your house) for a full time au pair, you might need the help of a nanny. Our clients pay anywhere from $24,000 for a part time nanny to $58,000 a year for full time help.
Then there's the cost of daycare, which in Los Angeles begins at $1,200 a month. According to kidsdata.org, in Los Angeles County the annual cost of an infant at a child care center is $16,866; in preschool the cost of care at a center goes down to $12,000.
After doing all of this research I realize a) that it makes so much sense why many working parents come to the decision that one parent should stay at home for a few years to care for the child full time and b) why so many people choose to bring an au pair from abroad into their home.
Future Higher Education Costs
The final aspect to think about is funding your child's college education. We've run dozens of financial plans for our clients who always want to know how much they should be saving each year for their child's future education costs. And, just like our advice for retirement savings, it pays to start saving and investing early. We had an example of this just this week in which we shared with a client that if they started saving $6,000 a year, or $500 a month, in their child's 529 plan, they'd be able to fund a college education at a private university. If they waited just four years to begin funding the 529 plan, that $6,000 annual contribution would need to increase to $9,000 in order to achieve the same goal.
Adding It All Up...
So, how much could it really cost to bring a child in this world for the first few years in a major city like Los Angeles?
Let's review:
Maternity Healthcare Costs: $4,500
Getting Ready for Baby Costs: $5,000
Birthing/Parenting Classes: $650
Doulas and/or Lactation Consultant: $2,500
Diapers: $1,000
Night Nurse: $7,200
Childcare (assuming both parents decide to still work full time): $20,000
529 Annual Funding: $6,000
= a whopping $46,850 a year
Yes, a far cry from that $20,000 figure we mentioned at the start, but also an opportunity to exercise the art of trade-offs. As we often say, in financial planning you can have anything you want, you just can't have everything. It's safe to say that, over the next six months, my husband and I will be doing some work on which of these items will bring us the greatest joy.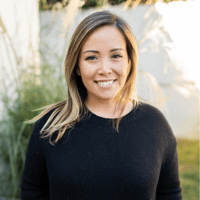 About the Author
Cristina Livadary is a fee-only financial planner based in Los Angeles, California and is the CEO of Mana Financial Life Design. Mana Financial Life Design provides comprehensive financial planning and investment management services to help clients organize, grow and protect their wealth throughout life's journey. Mana specializes in advising professionals in the tech industry, as well as women who work in institutional investing, through financial planning and investment management. As a fee-only fiduciary and independent financial advisor, Cristina never receives commission of any kind. She is legally bound by her certification to provide unbiased and trustworthy financial advice.
Did you know XYPN advisors provide virtual services? They can work with clients in any state! View Cristina's Find an Advisor profile.