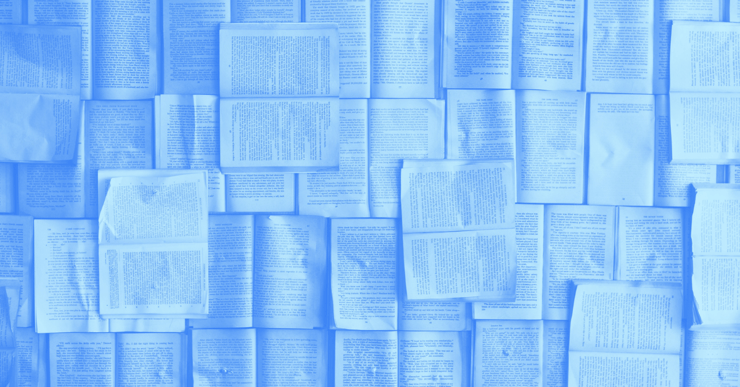 Following along with the blogs of financial advisors is a great way to access valuable, educational information about finance — and it doesn't cost you a thing! Our financial planners love to share their knowledge and help everyone regardless of age or assets.
If you like what you read or are interested in the advisors below, be sure to click on their name to learn about them and their niches, or their firm name to visit the company website!
Catch up on some of the latest posts with this week's roundup:
Hot Stock Tip!
by Andrew Damcevski, TruWealth Planning
Quit wasting your time researching stocks and attempting to be an analyst. No one cares that you majored in finance, economics, or accounting. Ears bleed these words are spoken, "I actually enjoy doing research and picking my own stocks," Oh… So you enjoy losing and being old-fashioned? I'm sure people enjoy writing letters but it's inefficient and there are better ways to communicate nowadays.
Only 10% of trades are based on fundamental analysis. Fundamental analysis is analyzing financial statements, market conditions, and economic factors to determine a company's value. Basically, hoping to find out that a stock is undervalued or overvalued and using that information for profit. Only 10% of trades are being based off of this! That means the large majority are being traded based on algorithms, high-frequency trading, and quant analysis. Long story short, expensive, ultra-powerful computers are making the trades and they are quicker than you and can work through a hell of a lot more information than you can.
6 Money Tips That Can Save You Thousands
by Devon Klumb, TruWealth Planning
Financial success is 10% strategy, and 90% behavior. Whether your income is $30,000 or $30,000,000, modifying your behavior with the help of these tips can save you boat loads of money and stress.
1. Use Cash
7 Vacation Tips That Won't Break The Bank
by Andrew Damcevski, TruWealth Planning
Summer if officially here! Time for vacations! Vacations are a staple of the American Dream, and are a great way to get away from work and "the real world". They are also a great time to relax and make memories with the people you care most about. All in all, vacations are awesome, 10/10 would recommend. Here are 7 tips you can use this summer so you don't break the bank and come back feeling miserable!
Road trip – I'm a big fan of driving to my destination, especially if I can get there in a day. I look at the road trip as part of the vacation, plus I won't have to rent a car when I'm there which can get expensive quick. The amount of money you'll spend on gas will be substantially less than the cost of a plane ticket and rental car. If you can't drive, read point #2!
How To Find A Fiduciary: Three Questions To Ask Financial Professionals
by Dan Andrews, Well Rounded Success
Fall in love with the term Fiduciary. In the Financial Planning realm, a Fiduciary means someone obligated to act in the best interests of his/her clients. For years, the financial industry operated under the Suitability Standard. You might be asking, "what's the difference?"
The mindset of professionals operating on the Suitability Standard: "if a person represents a certain age and amount of money, then this type of product makes sense." This person can disregard conflicts-of-interest like sales commissions. As quoted by the 2014 PBS Frontline episode, The Retirement Gamble Facing Us All: