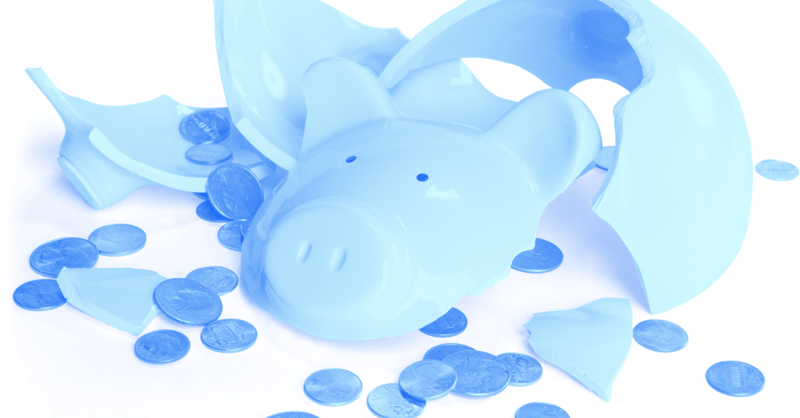 Following along with the blogs of financial advisors is a great way to access valuable, educational information about finance — and it doesn't cost you a thing! Our financial planners love to share their knowledge and help everyone regardless of age or assets.
Catch up on the latest posts with this week's roundup:
Your Uh-Oh Fund: Are You Proactive Or Reactive?
by Dan Andrews, Well-Rounded Success
Which scenario would you rather happen to you?
Scenario One: A client injured her leg in December while skiing. She was annoyed since she needed to pay for two years worth of health insurance deductibles for her surgeries.
Scenario Two: A pal injured his leg and didn't have health insurance. He needed to go to the Emergency Room for surgeries and then declared personal bankruptcy since he didn't have enough money.
The person in Scenario One stored money aside to pay her medical insurance deductibles. Thus, she focused on healing herself. The person in Scenario Two did not have money put aside. His life went into chaos. He moved to a more affordable city. He got a new job in this new city. He adjusted his lifestyle so he could rebuild his life, credit, and financial foundation. And worst-of-all, this person felt defeated.
Now, other than health insurance, what's the biggest difference between these two? An Uh-Oh Fund.
Saving Cash for your Toddler
by Charles Malsbury, ThinkPlanSave
If you're a parent or grandparent wondering where to put cash gifts for your kids or grandkids, read on!
In this post I'm going to talk about the most common types of accounts used for saving for kids.
How Do I Know If I'm Saving Enough?
by Meg Bartelt, Flow Financial Planning, LLC
For shorter term goals, the answer is: Math.
For longer term goals, the answer is: You don't.
Financial planning is all about using a limited resource (money) to support unlimited needs (all the stuff you want to have and do). Well, it's really all about behavioral change, just not in this blog post.
7 Savings Challenges to Help You Better Your Finances
by Alan Moore, XY Planning Network
Want to kick your savings? There's no better time than now to try a savings challenge. Use your motivation to save as fuel and commit to taking back control of your finances with these 7 savings challenges.