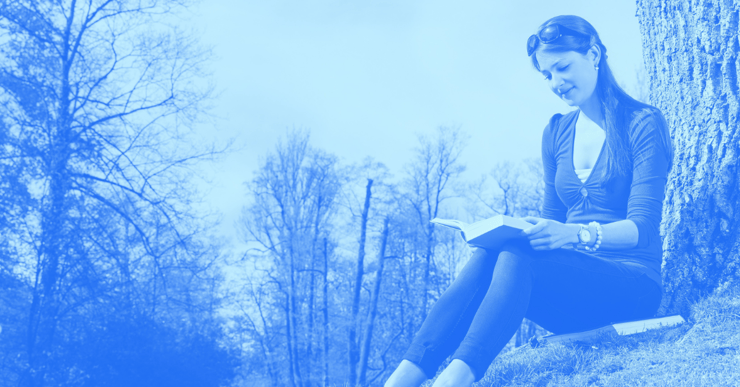 Following along with the blogs of financial advisors is a great way to access valuable, educational information about finance — and it doesn't cost you a thing! Our financial planners love to share their knowledge and help everyone regardless of age or assets.
Catch up on the latest posts with this week's roundup:
A Responsible Traveler's Checklist
by Dan Andrews, Well-Rounded Success
You're stoked! You just booked your international vacation. Congratulations on saving up the funds to book your trip. Now it's time to get ready and to make sure you're being as proactive as possible.
Don't Do What I Did!
When I recently ventured to Australia, I heard my name being broadcasted in the airport terminal, "DANIEL ANDREWS! PLEASE REPORT TO THE GATE DESK!" Yes, the woman was saying this in "ALL-CAPS!"
My laziness kept me from researching the Visa requirements where we had to book a last-second Visa in order for me to be allowed on the aircraft. Luckily we did this in time where I then ran through the terminal to be the second-to-last person on the plane. We both received lots of glares from the waiting passengers. Woops…
Now, I know better so here's some items to consider for your upcoming international adventure.
A Beginner's Guide to Travel Rewards - Part 1
by Brian Thompson, Brian Thompson Financial LLC
Whenever I fly, I try my best to get an exit row or upgrade to a "comfort +" type of seat. But I dream of flying overseas first class at least once. I get so jealous of my friends who enjoy the luxurious space of first- or business class for work. (However, I'm not jealous of all they have to do to rack up those miles.) I swoon at their pictures of private pods and reclining chairs. I want this comfort the most whenever I fly to visit my brother and sister-in-law who live in Germany, which Ben and I will do again this summer.
While preparing for our upcoming flight, I was inspired by watching a CBS Sunday Morning segment on the travel rewards game. Some travelers work this system so well that they get flights for free and upgrades without paying much at all. Because Ben and I don't travel much, I've always focused on cash, rather than travel rewards. But could I use these rewards to stave off stiff legs and no sleep on another 10-hour trip? I decided to check it out.
As with most of my personal finance related experiences, I want to share with you want I've found. I've split my findings it into two posts: first the basics of these programs and second how to optimize them.
A Beginner's Guide to Travel Rewards - Part 2
by Brian Thompson, Brian Thompson Financial LLC
Let's talk about how to optimize your rewards and avoid some common pitfalls while trying to do so.
Have a Plan
To maximize the benefits of travel rewards, you need to have a plan in place. Many rewards programs have specific terms and benefits that may only apply to certain airlines, flight, hotels or restaurants. So have a goal in mind when you choose a card and/or airline accordingly.
No Foreign Transaction Fee or Exchange Rate Markup… Is It True?
by Hui-chin Chen, Pavlov Financial Planning
For globetrotters, keeping the cost of foreign transactions low is a must. After all, we don't always make an income and open a bank account in every country that we go to.
Many of you may already know that Schwab Bank offers a checking account that allows you to take cash out from worldwide ATMs with no foreign transaction fee and full ATM fee rebate.
It probably sounds too good to be true. I've encountered many people claiming that Schwab must be giving them a worse exchange rate. Otherwise, how do they make money?

4 Ways to Travel for Less
by Alan Moore, XY Planning Network
Already planning your summer vacation for this year? If you've got a big travel bug but not a big travel budget, don't get discouraged. There are many ways you can say money on travel and still enjoy your trip.
Whether you're on a strict budget or just looking to save a few dollars (to plan another vacation around the corner!), here are 4 ways to travel for less.