Sean Weaver, CFP®, CKA® ONE XVI Wealth
Connect With Advisor

Signed Fiduciary Oath
Visit the website →
---
About Sean Weaver, CFP®, CKA®
Sean started his financial services career in 2004 with the desire to help others achieve their financial goals. In a sales-driven culture, Sean strove to put his clients' needs above his own, as evidenced by a decision, early in his career, to move to a fee-based model that has now become the industry model. Today, Sean remains passionate about helping guide his clients through what can often seem like a tidal wave of information – knowing that without an experienced advisor, this information can overwhelm investors of all ages, but especially those preparing for or in retirement. Sean walks alongside his clients every step of the way, to ensure that each one feels well-informed, supported, and confident in their financial decisions.
Sean is a CERTIFIED FINANCIAL PLANNER TM, Qualified Kingdom Advisor TM. In addition to his certifications, he has been awarded the Five Star Wealth Manager award seven times. He also serves on the Business Advisory Council for Tarrant County College, a board member for Fellowship of Christian Athletes NE Tarrant County, and a Charter member of the Trophy Club Rotary Club.
Sean is a proud graduate of Texas Christian University, where he earned a degree in Political Science. While at TCU, Sean was a member of the football team and attributes his strong work ethic and team-building mindset to his time as an athlete. Sean went on to earn his MBA with a concentration in Financial Planning from the University of Dallas.
Outside of the office, Sean is an avid hunter and outdoorsmen. He can also often be found on the field, serving his community by coaching his children's sports teams. Sean is a member of 121 Community Church and lives in Trophy Club, Texas, with his beautiful wife Kerry (TCU '99) and their two children.
Recently Published
July 8, 2020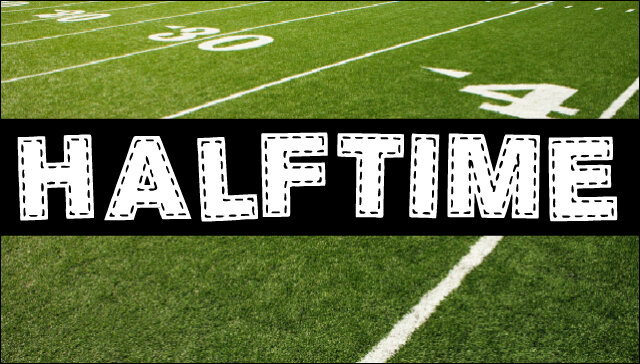 Unless you are an avid TCU Horned Frog Football fan like myself, you may not know the name Bram Kohlhausen. He was the QB that made his first and only college start at the 2016 Alamo Bowl in San Antonio, TX. TCU came out in the first half and looked like a team that was playing without their star quarterback. Everything they did in the first half of the game did not go well. There was a turnover, penalties, and for their opponent the Oregon Ducks, everything was going smoothly. The Frogs walked into the locker room down 31-0 at the half, and many of the TCU and Oregon faithful headed for the River Walk looking of something a little more entertaining.
The first half of the 2016 Alamo Bowl feels a little to me like the first half of 2020. We started the year with all of the drama that a presidential election year brings. He had an impeachment trial. Then the COVID-19 virus turned into a global pandemic. The global shutdown to battle the pandemic led to one of the most severe market downturns that we have ever seen in the stock market. The global shutdown of the economy caused record unemployment and unprecedented government intervention in the market. We also had to endure over a month of shelter in place orders that kept people their homes and introduced new terms like social distancing.
If that was not enough bad news for the year, the murder of George Floyd happened in Minneapolis. This tragic event has led to social unrest that is still going on as I am writing this blog. Oh, and I forgot about the murder hornets.
So, the Frogs went into halftime. I'm sure feeling much like we do now. A little beat up, a little defeated, and not sure about the second half. If you have never been in a football locker room at halftime, it can be a bit chaotic, but you go back and review your game plan that brought into the game. Assess what went well and what didn't go well. You examine those things that you were not planning for and how to adjust for the new wrinkles that you are seeing from your opponent.
The analogy of halftime in a game is what we should be doing with our financial and investment plans as we enter the halfway point of 2020. You need to dust off your financial plan and make sure that your goals and objectives have not changed. It would be best if you looked at some of the basic and often overlook items of your budget and making sure you have your emergency savings in place. Do you have you're your Will and Power of Attorney documents in order? With the COVID-19 virus, you need to address the reality that you or a loved one could become ill and need medical attention or worse.
You need to review your investment plan. The market rebound off the lows of March has allowed you to look at how your portfolio performed. Ask questions, like do I need to make any adjustments to what I own in my portfolio, and does this portfolio align with my financial plan that I have just reviewed?
With the backdrop of the social unrest in our country, have you taken the time to understand what the companies you own in your investment accounts stand for? As an owner in those companies, does it matter to you? Often, I find people have no idea what they own in their investment accounts and find that often some of those companies do not align with their values and beliefs.
Halftime Agenda
1. Review your Financial & Investment plan
2. Make sure the basics foundations are in place
3. Make the necessary adjustments
4. Implement your plan
The Frogs went into halftime and worked through this simple process. While it was not about the team's financial plan, it was about their game plan. They went back and reviewed the plan that they had coming into the game. The coaching staff made sure that the basic building blocks were in place. They adjusted their plan based on the information that they had from the first half. Then they went out and implemented the plan.
The Frogs not only implemented the plan, but they also came from 31 points down to tie the game and go into overtime. With a batted down ball on 4th down in the third overtime, the Frogs pulled out the victory. Bram Kohlhausen became an instant TCU sports legend and pulled off the biggest comeback in bowl history. It was such a great story there was interest from Disney to make the game and the story of Bram into a movie.
While I have no way to guarantee that the second half of 2020 and beyond will turn out like the second half of the Alamo Bowl. I do know that you need to take this opportunity to assess your plan. To make sure the basic foundations are in place. Make the necessary adjustments and implement those adjustments for the second half of 2020.
I leave you as always with the question, what's in your portfolio?
*The opinions voiced in this material are for general information only and are not intended to provide specific advice or recommendations for any individual.
*There is no assurance that the techniques and strategies discussed are suitable for all investors or will yield positive outcomes. All investing involves risk including loss of principal. No strategy assures success or protects against loss.
November 25, 2019
This fall, I had the opportunity to coach my daughter in a flag football league. And no, it was not powder puff or all-girls league. With the encouragement of my neighbor, Taylor, who is also a former college football player, we formed an all-girls team to play against the boys. The girls had never played football before, but we thought it would be fun! To keep it as simple as possible, we bought wrist bands in different colors and drew up plays and would mark the routes we wanted the girls to run in the various color colors.
The idea was simple - don't overthink it. Just look at the play sheet, find the color that matches your wristband, and run that route. Taylor and I naively thought that we didn't need to give the girls a more in-depth explanation of the plays. We mistakenly assumed that they would understand why the player running the go route needed to run as hard and fast as she could to take the defender with her and clear out room for the stop route underneath.
What ensued was pure chaos. The girls were confused and frustrated. And as play after play went wrong, the coaches were frustrated as well. We tried to make it as simple as possible for them…what went wrong?
Looking back, here's what I think we missed - we didn't connect the dots. We didn't spend any time helping the girls understand how each route affected the others and was a part of the larger play. We gave them the info we thought they needed but failed to show how their piece was essential to the larger picture. Without this information, the girls didn't understand how it would benefit them and help them achieve their goal - winning the game!
I think this may also be the case when we discuss the topic of Biblically Responsible Investing. There is a tendency to show investors the companies that they own and discuss how some of those companies have practices that are in opposition to their values. Or on the flip side, we show investors positive things, such as the good some companies are doing in the world. However, in taking either of these approaches, we miss the foundational issue. We must begin with the question, "How are the companies that I invest in important to me, and how do I invest in a way that aligns with my values?"
These questions have real-life implications. For example, I had a client that gave money and time to a local crisis pregnancy ministry. When we conducted an impact analysis on her portfolio, we found that she owned companies that made abortifacients and supported Planned Parenthood. She obviously had no idea, but her response when she found out was profound - "I feel like I am canceling out my own vote." She realized that her investments were not in line with her values.
From a broader societal standpoint, corporations are affected by the way people invest. The growth of the Environmental, Social, Governance (ESG) focused investment is having an impact on corporate America. There are a growing number of investors around the world looking more closely at company policies. They are interested in how businesses treat their employees, the environmental impact, and many other issues. The fact is that money talks. And this shift has caused many corporations to change the way they do business to better comply with investors' concerns.
The individual investor can be the advocate for change. What powerful things would happen if investors could step back and see the whole picture? They would see how their investment matters. How would corporate America change if investors pushed back against policies that go against their values?
The exciting thing is that this movement can start with an individual investor. The proverbial "little guy" can be the hero in this story. But success hinges on knowledge. Unfortunately, in many scenarios, people do not take the time to discover what they truly own. But that is where advisors come into the picture. We can help educate the investing public and help them see the full picture.
With that, I will leave you with this question: What's in your portfolio?
October 4, 2019
In this blog I am going to explore the idea of the difference between the I get to verses I have to mentality when it comes to investing. We will look of who the "rich" are in the world. How our rules following approach to life has us in the in the I have to mode rather than the I get to mode. Finally, we will look at ways we can shift our mindset to the I get to mindset.
While I like to think that I can come up with great content for my blog, often I am inspired by the events that happen in my day to day life. I must give the credit for this blog post to the recent sermon that I heard at my home church. Pastor Ross Sawyers was preaching on the topic of joyful resolve. Below is the link if you would like to hear the entire message.
https://www.121cc.com/media-and-resources/messages/a-joyful-resolve
I found it to be an interesting correlation for the struggle that I see with may investors and advisors when we talk about Biblically Responsible investing (BRI). Often there we are stuck in in the mental traps based on what we know about the investing world. I hear all the rationales of why it will be hard to invest in a way that honors God and is in alignment with biblical values. Things like will there be enough companies to invest in if we remove the bad or immoral companies form our portfolios. Does it really make a difference if I own stock of a company that has millions of publicly traded shares? I can't be bothered with or it takes too much time to try to invest this way. Or the idea that it wouldn't it be more effective to not buy products from companies that I don't agree with.
These objections are all born out of the I have to mindset. I have to save for retirement. I have to invest because I want to retire at some point in my life. It has become a means to an end for most people. Which means most do not want to be bogged down with the details. They want the cheapest, easiest path to accomplish the task at hand. Investing is a chore that I have to do.
This is in direct opposition to the I get to mind set. If you were to go to www.globalrichlist.com and enter in your annual salary I would guess that you would land in the top 1% of income earners in the world. In US dollars if you make $35,000 a year you are in the top 1% in the world. Let that sink in for a minute. While that by no means makes you rich by US standards just the ability to be able to have enough extra income to be able to invest should be viewed as a blessing.
Rather than being stuck in the mire of rules and hypotheticals scenarios that can be thought up as to why not to invest in a BRI portfolio how about taking the I get to stance. A mindset that I have been given this great opportunity for the money that I have to have a positive impact on the world. That I have an opportunity to own companies that share my values and I am excited about sharing in the success of the company through stock ownership. This joyful mindset that I have an opportunity rather than an obligation mindset.
This gets me excited as I hope you can tell through the tone of this blog. I am by nature, what I would call a pragmatic person. I struggle to see the glass half full at times. To step back and say what a huge blessing it is to even have the resources to think about investing and retirement. We should be saying thank you and looking for ways to honor Him in all areas of our life, including our investments.
Do you have a I have to, or I get to outlook on life? Now the is time to know what you own and have those dollars invested for impact. I will leave you with my closing question.
What's in your portfolio?
*The opinions voiced in this material are for general information only and are not intended to provide specific advice or recommendations for any individual.
*There is no assurance that the techniques and strategies discussed are suitable for all investors or will yield positive outcomes. All investing involves risk including loss of principal. No strategy assures success or protects against loss.
Ideal Clients
Baby Boomers
Business Owners
Christian Faith Based
Coronavirus Relief
Ways Advisor Charges
Quarterly Fee
Flat Fee
Assets Under Management
Fee Options
Quarterly Fee: $500+/qtr
Flat Fee: $2,000+/engagement
AUM: 1.00%
SEC Records