Paul Sydlansky, CFP®, MBA Lake Road Advisors
Connect With Advisor

Signed Fiduciary Oath
Visit the website →
---
About Paul Sydlansky, CFP®, MBA
As a parent, you're no stranger to multitasking. You want to make the most of family life now with the travel and experiences you enjoy, without falling behind on preparing for your children's future. Planning activities, saving for college and retirement, and making sure your finances reach their full potential takes careful planning and attention.
Whether you're feeling confident, confused, or overwhelmed about your financial plan, there's always a good reason to work with a financial planner.
When you work with the team at Lake Road Advisors, you'll get an ongoing, unbiased partnership to help you make financial decisions with confidence and gain greater peace of mind.
When you meet with one of our financial planners, we'll get to know you and understand your financial life. Then, depending on your goals, we'll help you:
Build a complete, well organized understanding of your financial situation
Understand where your money is going and align spending to achieve your goals
Invest your money wisely, understand risks, and build wealth over time
Invest in your children's future, including their education
Map out a realistic and achievable plan for your current goals and retirement
Follow proven methods to stay on target, with experts by your side every step of the way
There's no such thing as one "perfect" financial solution. You need a plan shaped to fit your strengths and put you on track for your goals. Our role is to understand your priorities, provide you with the tools and education to build a clear plan together, and support you as new questions and life changes arise along the way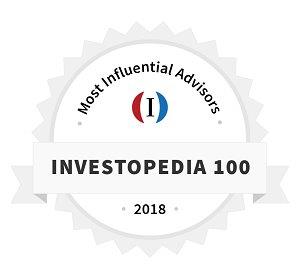 Ideal Clients
Established Professionals
Gen X
Married Couples
Mid-Career Professionals
Ways Advisor Charges
Flat Fee
Assets Under Management
Fee Options
Flat Fee: $6000/engagement
Assets Under Management: 1.25%
Pricing varies by services offered. Contact advisor for additional fee options.
SEC Records