Meg Bartelt, CFP®, MS Flow Financial Planning, LLC
Connect With Advisor

Signed Fiduciary Oath
Visit the website →
---
About Meg Bartelt, CFP®, MS
Hi, I'm Meg Bartelt. I educate and empower women in tech.
I help both married and single women take advantage of the many financial opportunities that the tech industry offers.
Do you:
* Feel stuck because you have so many goals but only a limited amount of time and money?
* Receive company stock but are unsure how to use it?
* Live in a high cost-of-living area and dream of buying a home?
* Have a 401(k) and want to make sure you're using it right?
* Want to be tax savvy in all your financial decisions?
Together we can clarify your goals and priorities, figure out solutions to these concerns, and determine specific steps you need to take.
I know that your financial future depends as much on your career as it does on traditional financial guidance. In addition to being your financial guide, then, I want to help you cultivate a broader community of professionals–from recruiters to health professionals to career coaches–to grow your career, despite the persistent gender gaps in pay, leadership and technical roles, and ownership that the industry suffers from.
My credentials and education:
* Certified Financial Planner(R) professional.
* Masters of Science in Financial Planning, Golden Gate University
* Bachelor of Arts in Economics, Wellesley College
* A tradition of wanting to know your story first, finances second
Prior to becoming a financial planner, I worked as a technical writer for 10 years in the San Francisco Bay Area, mostly in the software-security sector. I was often the only woman in the engineering group.
After two cross-country moves, my family has settled in Bellingham, WA. (I can see Canada from my front porch!) So many of my interests—hiking, biking, cooking, yoga, never-ending kale—are part of the fabric of life here.
If you'd like to get some financial clarity, please set up a FREE consultation. If nothing else, check out my blog. Every week I write about issues pertinent to women in tech. You don't want to miss the Adventures of Block Woman, do you?
Recently Published
January 14, 2020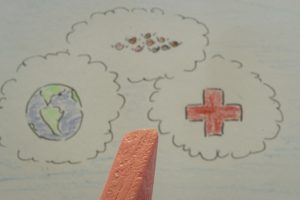 When I started my firm in 2016, our household income went to $0. Being the financial planner I am, my mind went immediately from "we have no income" to "oooh, […]
The post Maybe you're better off giving your money to causes you care about, and not focusing on tax-deductibility. appeared first on Flow Financial Planning.
December 18, 2019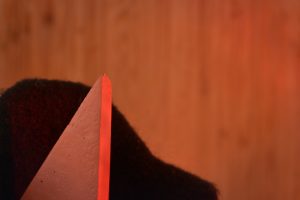 One of the most wonderful parts of being a personal financial planner is that I get to see inside the lives and heads (and neuroses…of which I have my fair […]
The post Meg's Musings (Inaugural!) appeared first on Flow Financial Planning.
December 5, 2019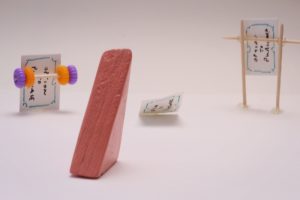 Should I exercise my options? When should I exercise my options? If you work in a private company, I'm betting these questions go through your head with annoying frequency. And […]
The post Should You Exercise Your Options (in a private company)…to Give Your Career More Flexibility? appeared first on Flow Financial Planning.
Ideal Clients
Equity Recipients (RS/RSU SOP ESPP)
Technology Professionals
Women Professionals
Women's Finance
Ways Advisor Charges
Monthly Fee
Quarterly Fee
Assets Under Management
Fee Options
Monthly Fee: $375+/mo
Quarterly Fee: $1125+/qtr
SEC Records
States Registered