Gregory Knight, CFP® Engage Advising
Connect With Advisor

Signed Fiduciary Oath
Visit the website →
---
About Gregory Knight, CFP®
I am the founder of Engage Advising located in Oakland, California. My interest in financial planning dates back to my ten years living in Japan. I needed to learn about managing my own finances and investments while living abroad. I love working with folks who want to engage with their finances to improve their well-being. I live in the diverse community of Oakland, California with my husband, Randy, and it is a great place to live. We have a ton of wonderful restaurants, museums, and the East Bay Regional Parks. I love to hike, travel, fly fish and enjoy visiting the wine regions around California. Spending time volunteering for non-profits is also a favorite past time. You never know, you may see me pouring wine at a fundraiser, taking a course through a favorite non-profit or joining a group hike. Keep your eyes open!
Recently Published
September 10, 2019
This week's post is a short update to let you know that I am attending XYPN Live 2019. This is a conference for those of us who are XY Planning Network members. We take time off from working in our business to work on our business.
Me attending XYPN Live 2019.
The XY Planning Network provides consumers access to fee-only advisers who are dedicated to working in your best interest regardless of assets or age. Click XY Planning so you can learn more about the network and the type of work members do.
This financial conference is not your father's financial conference. You won't find a sea of older advisers clad in the stereotypical blue blazers, tassel shoes, and Oxford shirts. Here it's a much younger, hip, diverse, and generally t-shirt and shorts wearing group of advisers. Three years ago, there were just over 500 advisers. This year we have exceeded 1,000 and have members in Australia, Canada, and new this year visitors from Italy deciding if they want to join.
I love this conference because we are forging bonds and sharing our expertise. By sharing we grow, and by growing we are able to provide financial planning services to a much wider segment of society. No longer do you need to have a minimum portfolio size to access quality financial planning services.
Fellow advisers and new friends.
Reach out and let me know when you would like to get started on your financial planning. As an independent Certified Financial Planner™, I can help you with your goals. #talktometuesday #getstarted #HowIcanHelpYou #GetHelp #Hireaplanner #CFPPro #savemoney #goals
September 3, 2019
It's a battle that many families face: save for retirement, or fund a child's education? For a lot of families, education is a very high priority. Many parents struggled to put themselves through school and they simply want to remove that barrier for their child. It's admirable and shows love. Financially, though, it may not be the best choice.
Let's face it, higher education has become expensive; prohibitively so for many students. The idea of paying for or greatly defraying that cost by socking away money for your youngster from an early age is very appealing. But it may not be the best financial move you can make.
Ask yourself this: do you want your child to be the one who helps you bathe and go to the toilet in your old age? Most likely not. And your child, even though they love you, most likely doesn't want to be your caretaker either.
For the vast majority of people, the point is they should save for their own retirement and potential long-term care needs first. Your goal should be to save at least 15% of your income, or more, over the course of your working life. Max out retirement plans and IRAs that you are eligible for, have a cash savings, and even a taxable investment account. Get your financial house in order as a first priority. Hit those targets first and then consider saving for your child's education.
It may sound cold, but your child can always do what millions before them have done, and that is borrow or work to pay for their education. Don't forget the myriad scholarships, grants, and other school aid or work programs that may be available to them. Your child will have the rest of their adult life to pay back education. There is also the possibility your child may inherit your residual estate. As for you, you cannot borrow to pay for retirement. And, the last time I checked, no one was handing out retirement grants, scholarships, or work study payments for retirement.
Take care of yourself first. If you do have any extra, then it can go towards your child's education. But make sure you know if you do have that extra. As an independent Certified Financial Planner™, I can help you plan for retirement and prioritize your goals.Contact me and let's get started. #talktometuesday #education #Hireaplanner #retirement #stressfree #lifeplan #savings
August 27, 2019
Nate, Ashley, and Sohn are all concerned about having some cash in the future. They each have a different approach as to how to save. The one thing that is constant is that they can each earn 8% on their contributions until age 65. Nate is working during high school and wants to save $5,000 per year, every year, starting at age 15 and making his last contribution at age 21. Nate doesn't think he'll need to save after that.
Ashley thinks she has the better approach. Ashley wants to save $5,000 per year starting in college at age 21 and save $5,000 per year, every year, until age 30. At that point, she thinks she can stop and not save any money after that.
Sohn wants to enjoy life and doesn't want to start saving until age 30. Sohn plans to save $5,000 per year starting at age 30 and saving that amount every year through age 65. Sohn feels this will be the best way to approach saving for the future.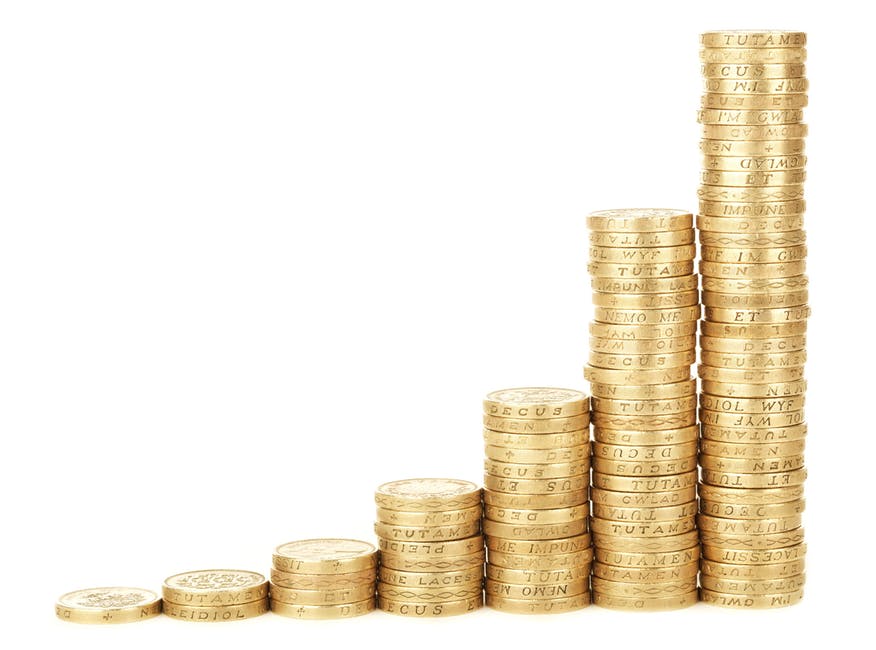 Start small, save consistently over time.
So, who has the most at age 65? Nate only put away a total of $35,000 of his own money. Ashley did better and put away a tidy sum of $50,000. Sohn managed to put away a whopping $180,000 by age 65. Have you figured out who has the most at age 65? It's Nate.
Wait, what? Yes. Even though Nate only put away $35,000, with the miracle of compound interest his total contributions had more time to grow at our hypothetical 8% rate. This is the miracle of compound interest and the time value of money. Nate ended up with just over $1,424,000 at age 65. Ashley and Sohn did alright as well, but they didn't earn as much as Nate due to not being invested as long. Ashley ended up with just over $1,156,600 and Sohn ended up with just over $1,010,300 (figures have been rounded down).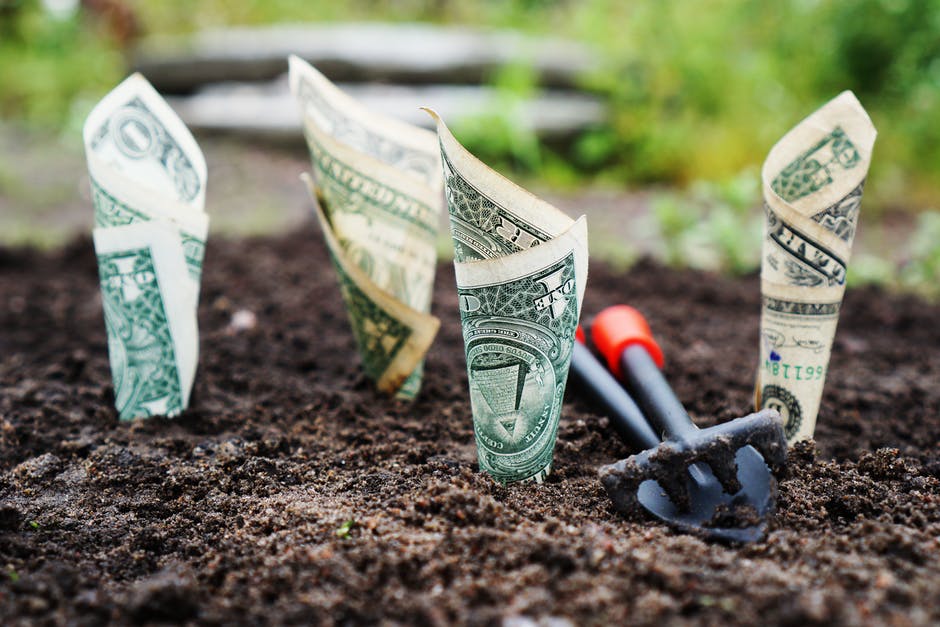 All three were smart to save, and smart to stick to their savings plan. Nate however, started the earliest, contributed the least, and wound up in the lead at age 65. Nate also contributed less of his lifetime earnings so he ended up with a nice savings balance and the use of his money during his life. Ashley was a close second. However, Sohn had to contribute a very sizeable amount to his savings during his working years.
The moral is to start saving and investing as early as possible. This example assumes a set amount of $5,000 per year and a hypothetical 8% growth rate. Your goal may be different. You may be able to save more, or less, and your growth rate could be very different. Remember, the return is hypothetical for illustrative purposes only and is not a guarantee of any future performance. You should work with a financial planner to set personal goals.
As an independent Certified Financial Planner™, I can help you plan your savings and refine your goals.You may not have fifty years to save, but don't delay, start today! Contact me and let's get started on a savings plan. #talktometuesday #education #Hireaplanner #stressfree #savings #saveamillion #startearly
Ideal Clients
Equity Recipients (RS/RSU SOP ESPP)
Gen X
LGBTQIA
Ways Advisor Charges
Monthly Fee
Flat Fee
Hourly
Assets Under Management
Fee Options
Monthly: $159+/mo
Hourly: $205+/hr
Flat Fee: $2,750+/engagement
AUM: 0.95%
Pricing varies by services offered. Contact advisor for additional fee options.
SEC Records
States Registered