Gregory Knight, CFP® Engage Advising
Connect With Advisor

Signed Fiduciary Oath
Visit the website →
---
About Gregory Knight, CFP®
I am the founder of Engage Advising located in Oakland, California. My interest in financial planning dates back to my ten years living in Japan. I needed to learn about managing my own finances and investments while living abroad. I love working with folks who want to engage with their finances to improve their well-being. I live in the diverse community of Oakland, California with my husband, Randy, and it is a great place to live. We have a ton of wonderful restaurants, museums, and the East Bay Regional Parks. I love to hike, travel, fly fish and enjoy visiting the wine regions around California. Spending time volunteering for non-profits is also a favorite past time. You never know, you may see me pouring wine at a fundraiser, taking a course through a favorite non-profit or joining a group hike. Keep your eyes open!
Recently Published
November 12, 2019
This is a question that comes up time and again. As advisers, many people think we have the exact age and date that each person should file and claim their Social Security. We don't. However, sometimes we jokingly respond, tell me when you're going to die. Claiming your Social Security involves many factors and personal decisions.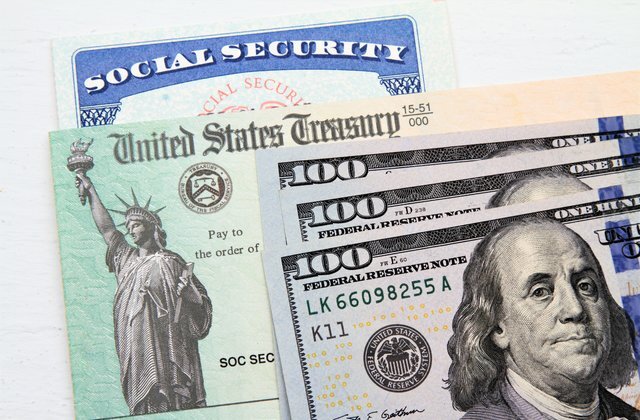 Claiming at an age to draw the maximum amount of Social Security is not the only reason, nor the best, to file your claim. When you claim is a combination of factors such as age, relationship status, health, family longevity, and importantly, financial need.
It is true that if you claim before your Full Retirement Age (FRA) you will receive less per month, for life, than if you claim at your FRA. You can boost your benefit approximately 8% per year between your FRA and age 70 in the form of delayed retirement credits. Do not wait beyond age 70 to claim because your benefit no longer grows. Another point to keep in mind is that the government bases your benefit on actuarial tables and is designed with actuarial neutrality in mind. Theoretically, you will draw about the same amount of benefits over your lifetime whether you start drawing your benefit at age 62, or if you wait until your FRA to start drawing your benefit. This is sometimes referred to as the 'breakeven point' and generally occurs somewhere between the ages of 77 and 83. That, however, is looking at your benefit in a vacuum.
So, when should you claim? Here are a few tips to keep in mind. If you want to run estimates, meet with a financial planner to discuss your options.
Your health. Are you in generally good health and sound mind? Consider working a little longer and delaying your claim until at least FRA or later. If you're not in good health, and struggling to cover expenses, go ahead and claim early.
Family longevity. If your family members have all passed away at an early age, consider claiming earlier rather than later. Conversely, if your family holiday parties look like a centenarian club meeting, consider delaying your claim until age 70.
Are you single, or married? You may need to coordinate benefits if you are married and may want to look at a maximum claiming strategy with your spouse. This way, when your spouse passes away, you'll be eligible for the maximum benefit possible. Remember, you'll be drawing one benefit at that point, not both. If you are single, you'll need to look at your other assets in addition to your health and longevity.
Age. If you are part of a married couple, your ages may be a key factor in when to claim your benefit and which benefit type to claim. It may also be a factor in deciding who claims first especially if there is a big age difference.
Your assets. If you need the income due to an unexpected early retirement, job loss, or lack of savings then claim your Social Security. If you have saved a sufficient amount for retirement and can delay, then do so.
Keep in mind there is no one-size answer when it comes to claiming your Social Security. You need to consider all relevant factors and understand that claiming early could lead to a permanently reduced monthly benefit for life. Claiming at FRA or later will lead to a larger monthly benefit. This is important because it is for life and your cost of living increases will be based on your monthly benefit.
As an independent Certified Financial Planner™, I can help you with your claiming strategy. Contact me and let's get started. #talktometuesday #getstarted #HowIcanHelpYou #GetHelp #Hireaplanner #claim #socialsecurity #CFPPro
November 5, 2019
Many people wait until the pressure of New Year's Eve to make their resolution and set goals for the new year. It is tradition, and a good time to do so, but it's not the optimal time. The optimal time for 2020 vision is now.
During the last three months of the year is the best time to look forward to the new year and set your vision. This coming year is especially fun since you will be creating 2020 vision. Yes, the puns are endless – so have fun.
End of year gives you two opportunities for your planning: review how this current year went, and start thinking about what you want to accomplish next year. Thinking about next year can motivate you to take action for items you fell behind on in the current year. It also makes you think more realistically about next year.
For me, it was the proverbial weight loss goal. I am happy to say that I am down twenty-seven pounds over where I was at the beginning of 2019. I am assessing at this stage and have spoken with my doctor and we both agree I can continue on and lose some more weight. I was also thinking about walking more in 2020 and this motivated me to start now, and not wait until 2020. It's a good thing I did because my husband and I spent eighteen glorious days in Italy this fall and we walked an average of five miles per day!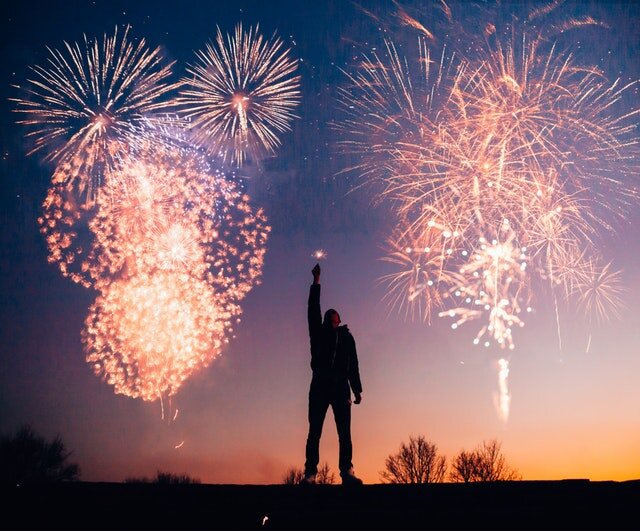 How is this related to financial planning? You apply the same thought process and review technique. Look at what your financial goals or your financial planning tasks were at the beginning of 2019. Did you accomplish some of them? All of them? Or, just a few of them? Here is where timing comes into play. For 2019 you still have time to boost savings, make contributions to retirement plans or investment accounts, focus on your budget, or pay down debt.
You should also be using this time to start thinking about your 2019 tax status. Start gathering documents, account statements, and receipts early. Run a late year profit and loss report if you are in business and see how you are doing on your growth goals and what kind of income you are looking at for 2019.
Be sure that if you are implementing any changes with a December 31 calendar year deadline that you start your prep work now. Don't wait until the last week of December.
Now that you have reviewed your goals and progress for 2019, think about what you would like to do for 2020. Did you have a goal that fell by the wayside such as paying off a certain amount of debt, or saving for another goal? If so, consider prioritizing this for 2020. If you had a goal that you hit too easily, consider a new target goal that is a little more challenging.
Is 2020 a key date or anniversary year? If you are hitting a milestone like age fifty or sixty-five, consider taking action now that will make it more fun and less stressful. Did you know that some insurance providers raise premiums at key ages? If you are going to trigger one of those dates in 2020 consider shopping for that coverage before you trigger that next age group higher premium.
Maybe you have always been a DIY investor and planner and you are entering a new decade and would like some validation of your hard work and research. Start looking for a financial planner now instead of the beginning of the year. As a Certified Financial Planner™ I can tell you that inquiries spike the first of each year. Better to avoid the rush even if you want to schedule your meeting for first of the year.
The changing of the calendar is a celebratory event in our culture. Every year is full of hope for a brighter time and possibilities seem unlimited. Take some of that energy and apply it to your own 2020 vision and make 2020 your best year ever!
As an independent Certified Financial Planner™, I can help you plan for the new year and be on top of your goals. Contact me and let's get started on a savings, retirement, or debt reduction plan or just a hike to talk financial planning here in the East Bay hills. #talktometuesday #education #Hireaplanner #stressfree #newyear #savings #CFPPro
October 29, 2019
Time for my annual reminder, keep those key documents together and readily available. This year we are suffering through the Kincade fire and the Tick fire here in California. To compound matters and make the stress even worse, a local public utility has cutoff power to over two million residents. You never know when you will need to grab and go in a hurry. Disasters, natural or otherwise, are stressful enough. You don't want to be rummaging through file boxes or drawers wasting precious time when you need to evacuate.
My actual binder. All ready to go.
We all need to prepare a special binder or folder for that inevitable day. I call this my Grab-N-Go binder. If you are of modest means, a nice folder should suffice. If you have more to deal with such as investment accounts, businesses, or real estate, you may wish to have a binder with more sections and something that is sturdy. You want ALL of your important financial and family documents and records in this binder. You should customize it so that it works for your personal situation. For me, I keep passport copies, auto titles, and important certificates in mine as well as all key financial documents.
The following is just a sampling of the documents to include (your binder may have more sections and documents):
· Insurance contracts
· Will and/or Trust
· Durable Powers of Attorney
· Medical Directive
· A password list (online accounts, social media platforms, etc.)
· Brokerage account information
· Bank account information
· Real estate deeds and agreements
· Cohabitation agreements (for unmarried couples)
· Family advisor contacts list (attorney, CPA, financial planner, etc.)
· Letter of instruction (in the event you don't have final instructions in a will)
Keep the following points in mind regarding your binder. Be sure to review and update your binder documents as needed. It would be a good idea to make sure, for example, that your password list is updated quarterly. Social media platforms and passwords for bank and brokerage accounts change frequently. You may also need to update your will or powers of attorney if you make changes to your decisions or have new members join your family, or if you simply change your mind about your final instructions. Be sure to let every member of the family know where this binder will be stored and that it should be packed and taken with you when evacuating. One client keeps hers in the family's disaster go bag. It's also a good idea to let a close relative or family friend know about your binder and its location or keep a backup copy for you. If you do not have a family member or friend that you trust, ask your attorney or other close advisor if they would be willing to safeguard your binder copy.
As an independent CERTIFIED FINANCIAL PLANNER™, I can help you. Contact me and let's get started on creating some peace of mind. #talktometuesday #GrabNGo #binder #documents #CFPPro #documentsyouneed #disaster #fire #earthquake #medicalemergency
Ideal Clients
Equity Recipients (RS/RSU SOP ESPP)
Gen X
LGBTQIA
Ways Advisor Charges
Monthly Fee
Flat Fee
Hourly
Assets Under Management
Fee Options
Monthly: $159+/mo
Hourly: $205+/hr
Flat Fee: $2,750+/engagement
AUM: 0.95%
Pricing varies by services offered. Contact advisor for additional fee options.
SEC Records
States Registered